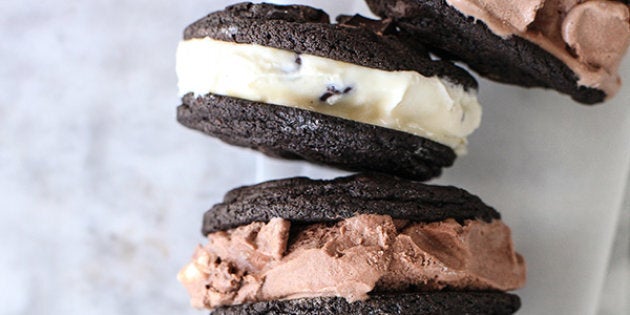 Although we often debate about how best we should call these (cookies? biscuits? bikkies?), the bottom line is that they are amazing, especially when enjoyed with tea or milk.
Because everyone loves biscuits (and to make Friday that much better), The Huffington Post Australia rounded up 10 of the best cookie recipes.
Some are wickedly decadent (we're talking cookie ice cream sandwiches) while others are on the healthy side, but no less delicious. Some are full of butter and cream, while others are vegan and even no-bake, so everyone can enjoy a cookie or five.
1. Cookie s'mores
In case you don't know (where have you been?), s'mores are an American campfire dessert consisting of melted marshmallow and chocolate sandwiched between two Graham cookies. Basically, it's the best thing you've ever eaten. This classic with a twist uses chocolate chip cookies as a base for the toasted marshmallows and milk chocolate. Heaven.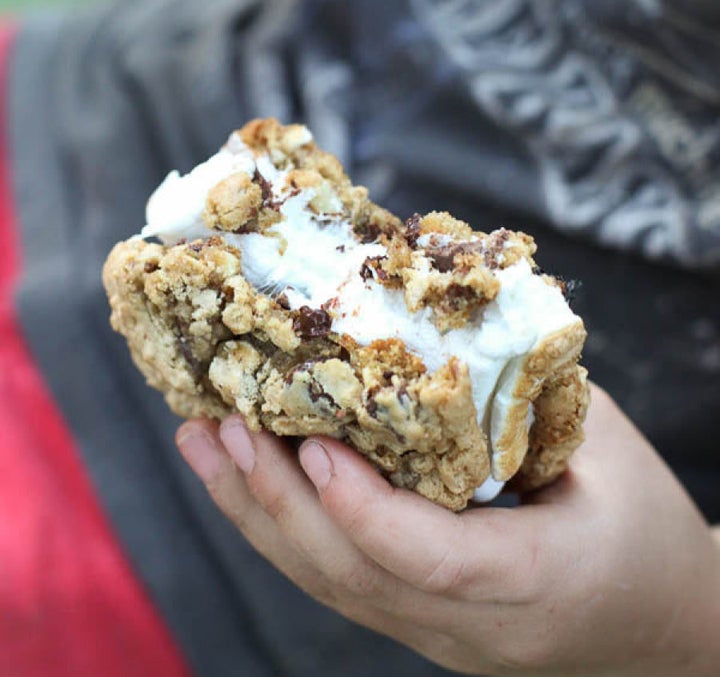 2. Nut, maple and vanilla cookies
These cookies are deliciously moist and chewy with a boost of nutrition thanks to the addition of seeds and ground nuts. To sweeten things up, you can sub the sunflower seeds for dried fruit (or maybe even dark chocolate chips if you're feeling cheeky). Whichever way you roll, these cookies make the perfect sweet snack.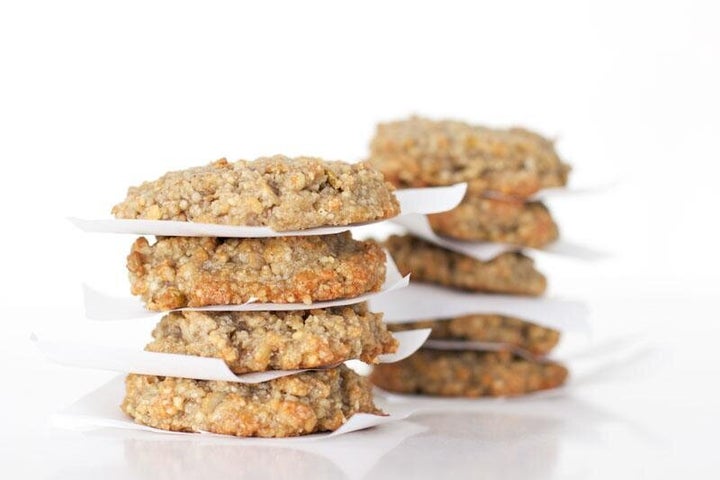 3. Chocolate dipped almond cookies
What's better than sweet almond cookies? Almond cookies with a white and dark chocolate filling and dipped in more chocolate, obviously. These cookies almost look too pretty to eat, but who are we kidding, we'd eat 10 in one second.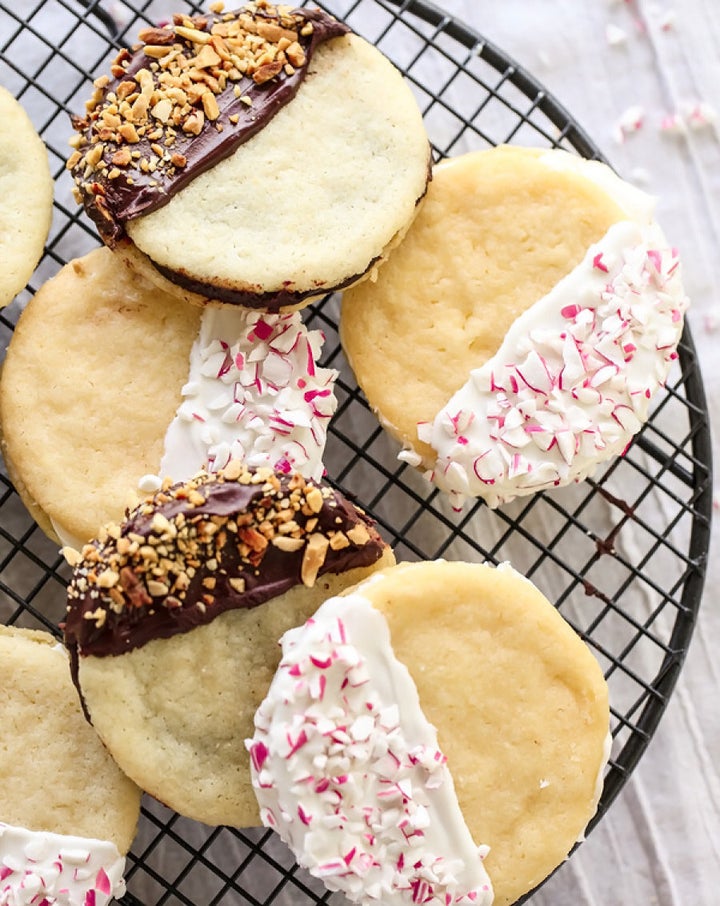 4. White chocolate and macadamia cookies
Ohhh boy. If you're a fancy cookie eater (no shame about that), these white chocolate and macadamia cookies are for you. Made with coconut flour, cashew butter, maple syrup, white chocolate chips and macadamia nuts, these cookies are gluten free, paleo, vegan and high protein -- so, they're practically healthy and we can eat 20 of them without feeling bad.
5. Choc chip malt cookies
Choc chip cookies lovers, rejoice and open your minds to a little bit of malt in your life. The addition of barley malt really brings out the chocolate chips and adds another layer of flavour. These vegan cookies are light, crumbly and pillowy, and are the perfect companion to your afternoon tea or glass of milk.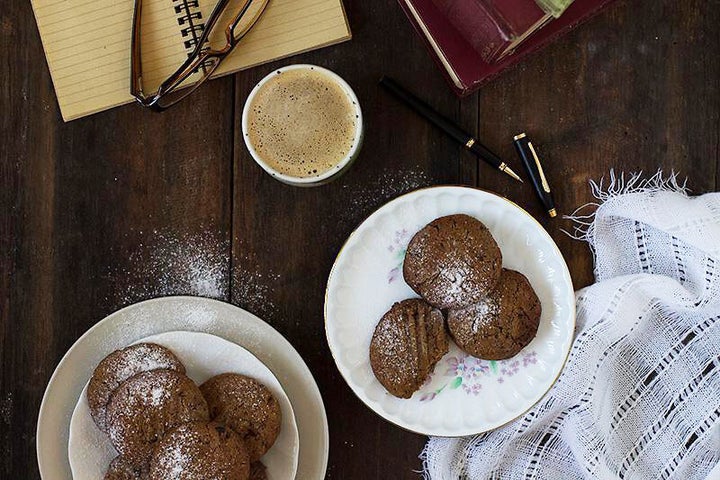 6. Double chocolate chip cookie ice cream sandwiches
If you thought it couldn't get more decadent than cookie s'mores, you thought wrong. Delectable on their own, these rich, double chocolate chip cookies are filled with soft scoops of ice cream of your choice.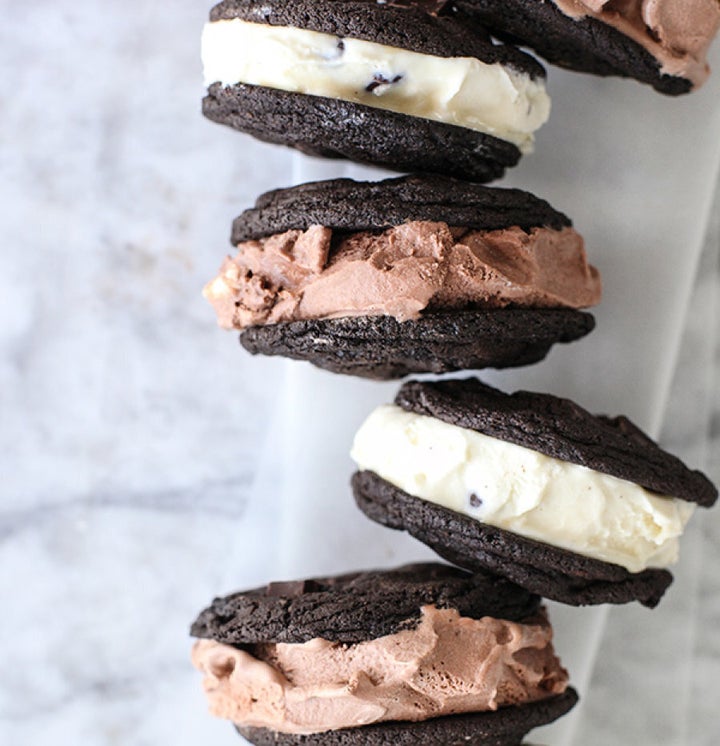 7. Birthday cake cookies
Not your birthday? Doesn't matter. These soft, chewy and colourful cookies are good to eat at anytime of the year (or day). Added bonus: they take barely any time to whip up and are naturally gluten free, paleo, vegan, dairy free and refined sugar free.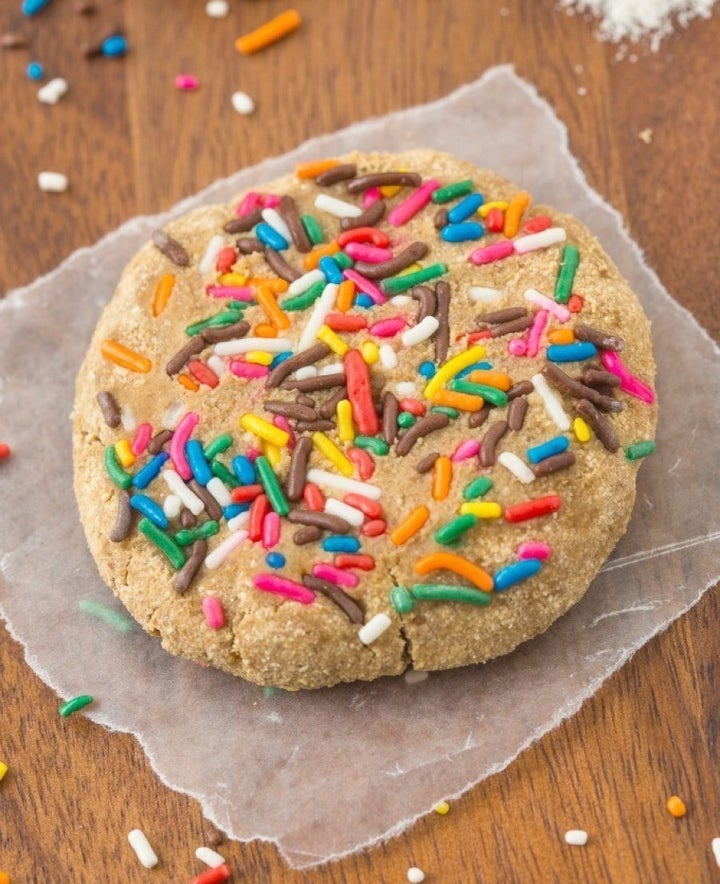 8. Chocolate and orange sandwich cookies
Chocolate and orange fans, these cookies are for you. Imagine vanilla and orange cookies with a cream cheese filling and slathered with a chocolate frosting. Yes, please.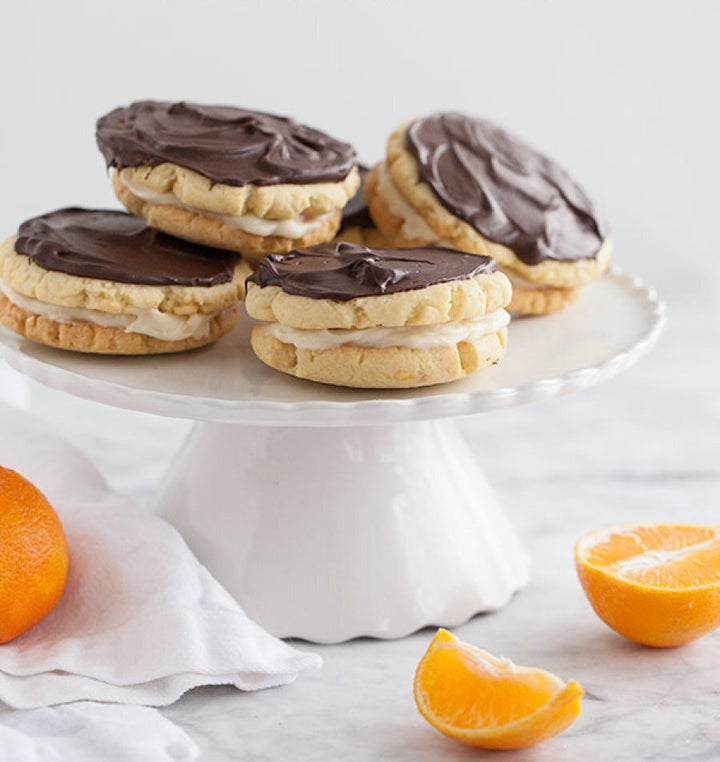 9. Chocolate chip peanut butter cookies
If you're obsessed with peanut butter in any and every form possible, you will definitely fancy these chocolate chip cookies packed with peanut butter and studded with peanut butter chips. Because there's no such thing as too much peanut butter.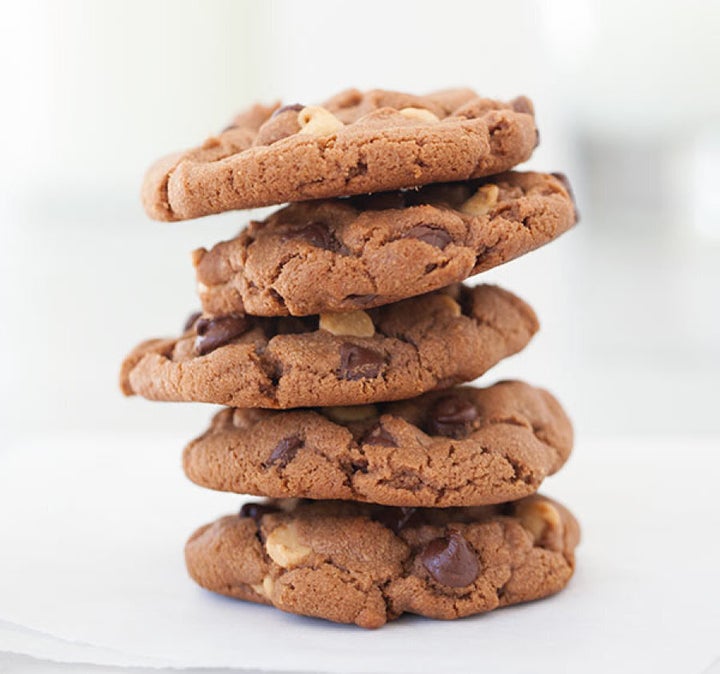 10. No bake dark chocolate raspberry cookies
Don't have an oven? No worries. These rich no bake dark chocolate raspberry cookies have got you sorted. They only use one bowl and require just 10 minutes to whip up (and you can eat them immediately).