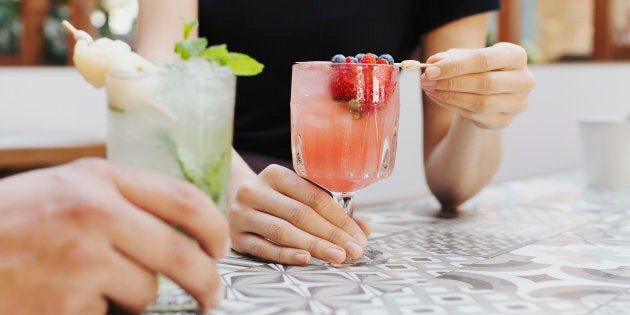 Yep, it's that time of the year again. The time where we do our bodies a solid, refrain from having a few too many and become that person who says no to amazing, inviting cocktails and beers when we're out. Sigh.
On the massive plus side, by going booze-free for the month you can raise funds for people affected by cancer. It's also a great opportunity for us to take a look at our drinking habits and make some healthy changes.
BUT, Dry July just has to be dry -- not boring.
Enter these magical mocktails of all flavours and colours. From lychee mojitos to grape fruit bitters, these recipes will have you forgetting about booze completely (okay, maybe just a little bit).
The key to the best mocktails?
"Fresh is always best," Kurtis Bosley, Group Mixologist at Public House Management Group, told The Huffington Post Australia.
Whether that's the mint leaves or the lychees you're using, Bosley recommends using fresh ingredients to give your mocktails a punch of flavour (and to help mimic that alcoholic sensation you will most likely crave).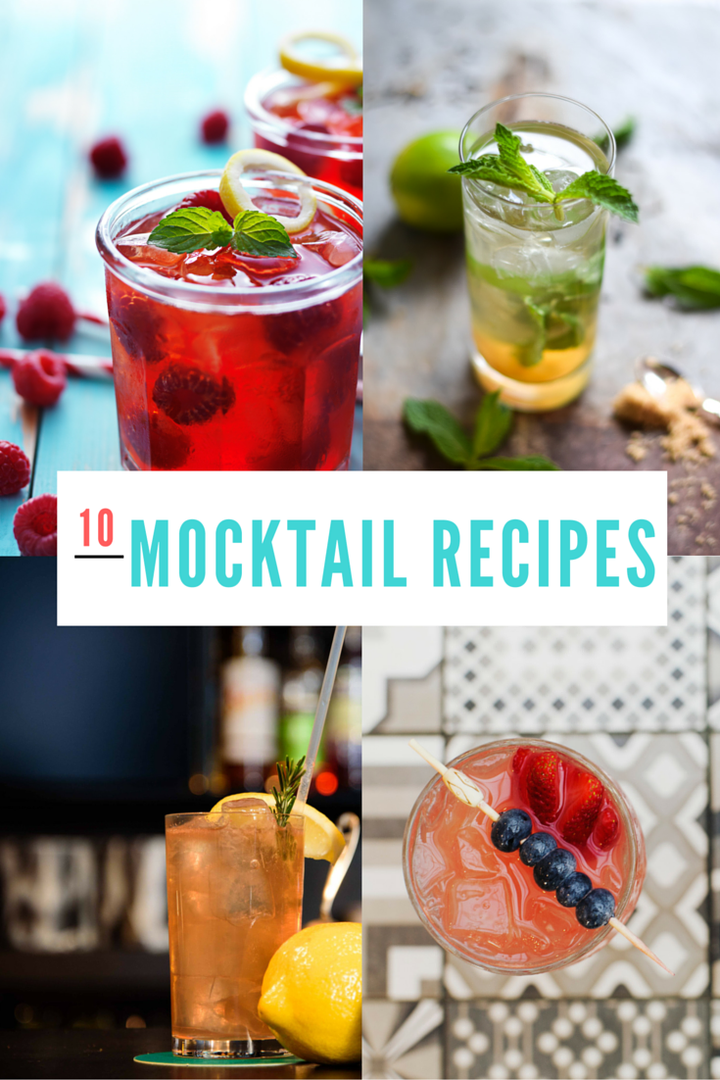 1. Lychee mojito
30ml lychee syrup
30ml lime
Mint leaves
15ml simple syrup
Soda water
Place first four ingredients into cocktail shaker and mix well. Pour into a glass and top with soda water. Garnish with mint and lychees on a skewer.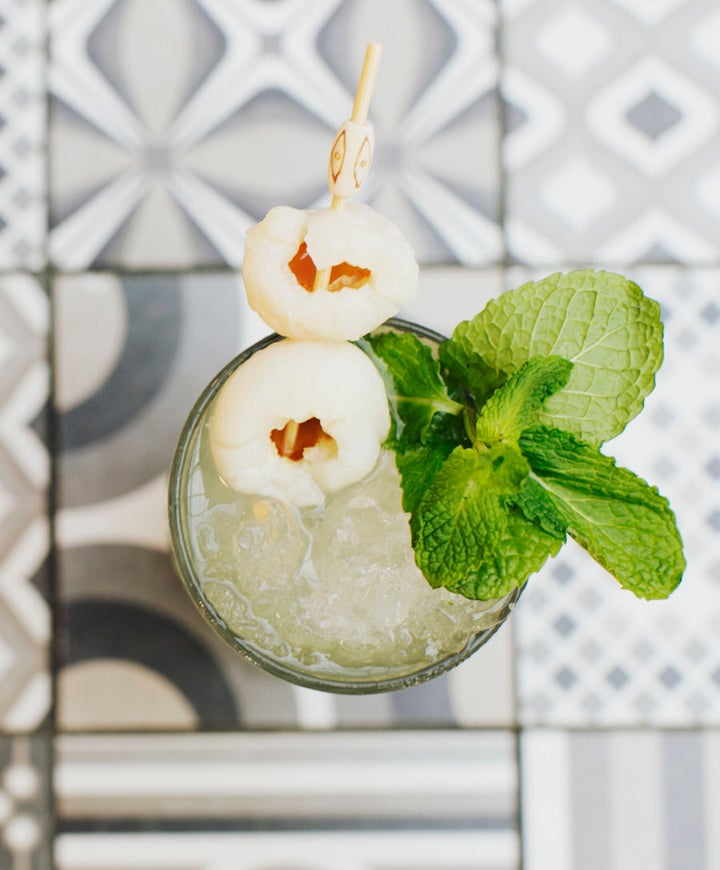 2. Strawberry Daiquiri
3 muddled strawberries
30ml lemon juice
½ fresh passionfruit
Lemonade, to top
Place first three ingredients into cocktail shaker and mix well. Pour into a glass and top with lemonade. Garnish with strawberries and blueberries on a stick.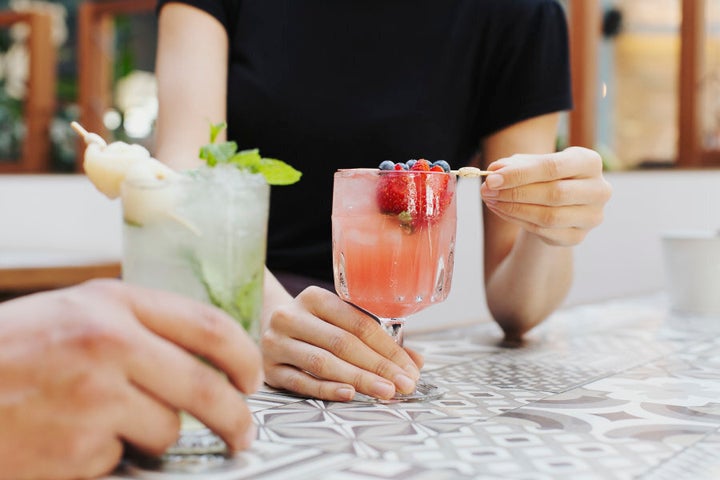 3. Smoked LLAB
20ml of PS Smoked Lemonade syrup
80ml of soda water
10ml of fresh lime juice
4 dashes of Australian Aromatic Bitters
Rosemary sprig and lemon wedge, to garnish
Build in a highball over ice. Garnish with a rosemary sprig and lemon wedge.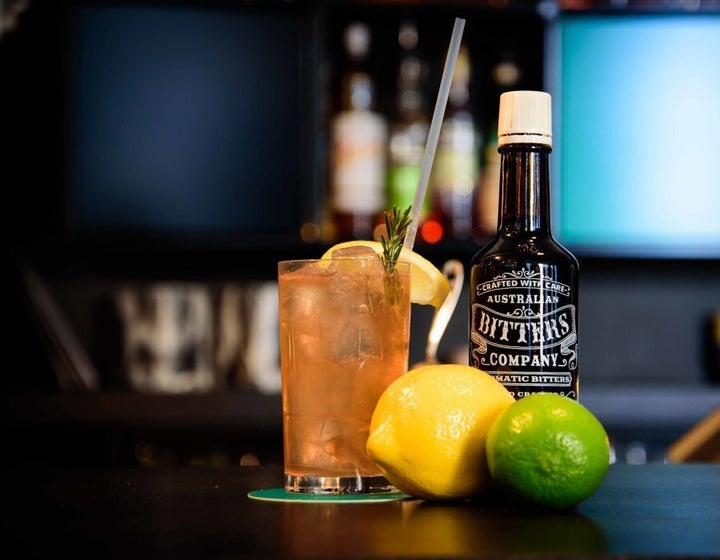 4. Fig fall
120ml bio-dynamic pear juice
15ml lime juice
10ml gomme (sugar syrup)
20g house-made fig paste
Australian Bitters Aromatic Bitters
1 egg white, well shaken
Shaved orange peel and ginger, to garnish
Build over ice in a tall glass. Garnish with dehydrated Bosc pear and orange peel.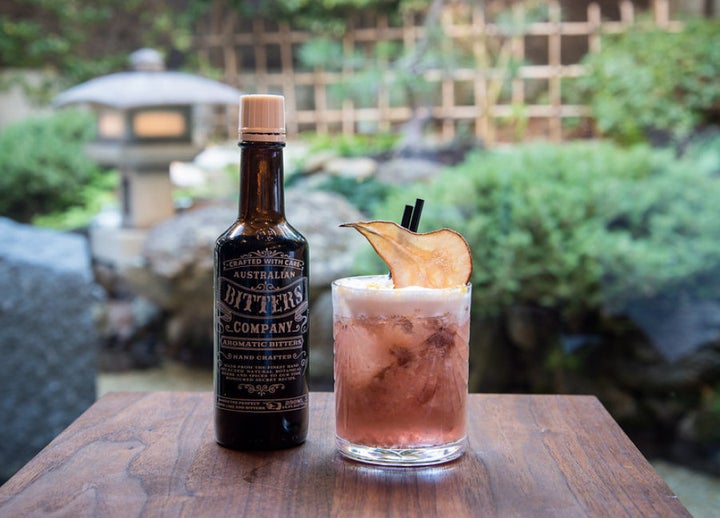 5. The bitter end
240g castor sugar
500ml filtered water
1 orange quartered and burned on chargrill
1 red chilli burned on chargrill
Place all ingredients in a pan on medium-low heat and reduce by one-third.
60ml fresh pink grapefruit juice
30ml sugar syrup
4 dashes Australian Bitters
Stick of rosemary
Place fresh pink grapefruit juice into a mocktail shaker, add sugar syrup and Australian Bitters. Grab a brandy glass and burn a two inch stick of rosemary, capture the smoke and place a glass upside down on a napkin. Turn over the glass and add one large cube of ice. Pour over the mix from the shaker into the glass and garnish with rosemary.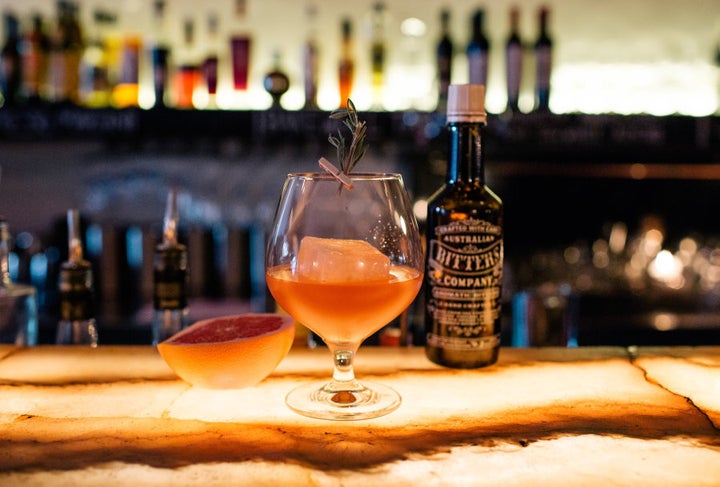 6. Citrus anemone
60ml fresh pink grapefruit juice
30ml house-made persimmon shrub syrup (pulped persimmons, sugar and white vinegar)
10ml Australian Bitters
10ml fresh lime juice
10ml orgeat syrup
Pinch of salt
Soda water
Lime
Build the ingredients into a highball. Now add 50ml of soda water, allow to combine, then fill with ice and stir. Cut open a finger lime and expel the globules into the drink to garnish. It's nature's bubble tea!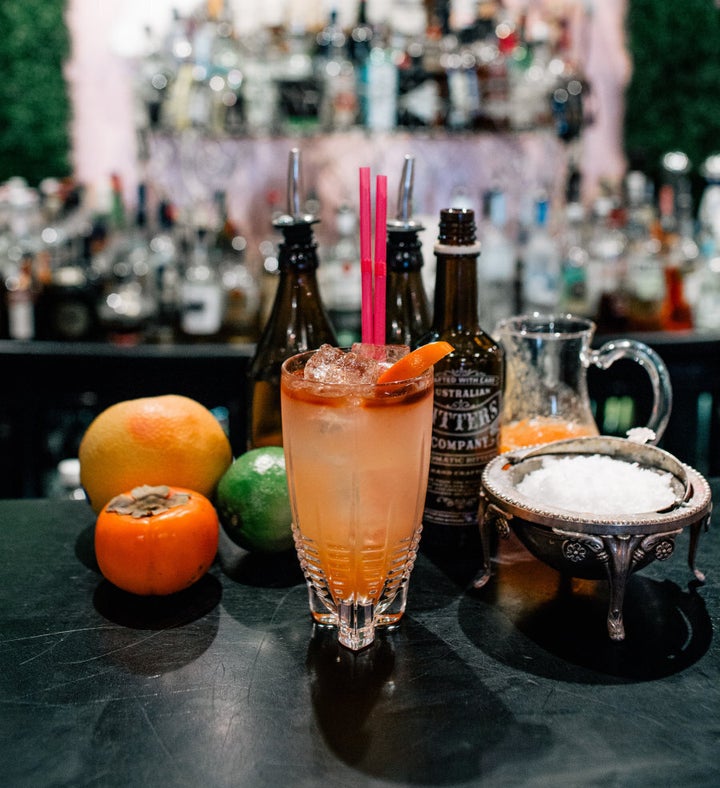 7. The Aussie St Clements
60 ml fresh orange juice
3 dashes Australian Bitters
Top with tonic water
Sugar syrup to taste
Orange wedge and lemon myrtle leaf, to garnish
Build in tall glass over ice, and garnish with orange wedge and lemon myrtle leaf.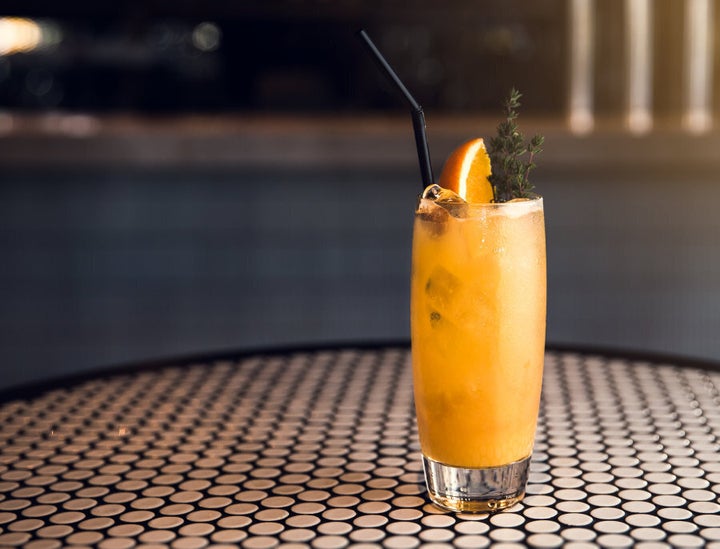 8. Kiwi pear refresher
1 litre sparkling water
1 pear, sliced
2 kiwis, sliced thinly
2 limes, quartered
1 tsp stevia extract
Mint, to garnish
Prepare sparkling water: Fizz one litre of cold fresh water. Squeeze juice from limes into a blender. Halve kiwi fruit and spoon out flesh, chop and add to blender. Add sliced pear, stevia, ice and sparkling water to blender. Blend, pour into glasses and garnish with mint.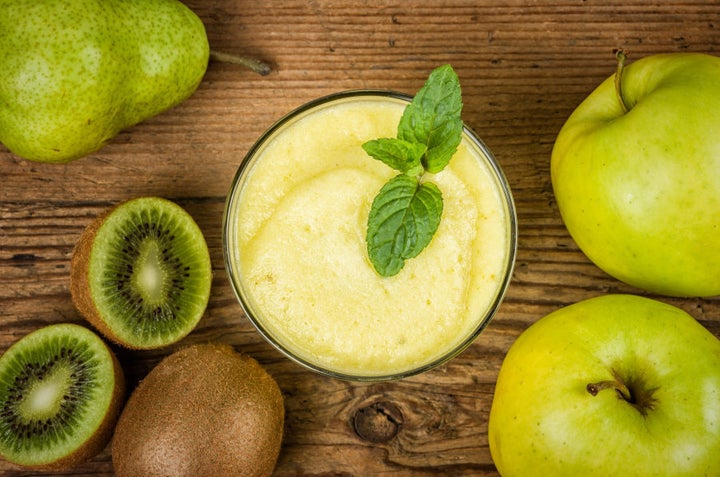 9. Lemon mint berry blast
1 Litre sparkling water
Mint leaves
½ lemon, sliced
½ cup raspberries
6 strawberries, hulled and sliced
½ cup blackberries
Ice
Prepare sparkling water: Fizz one litre of cold fresh water. Gently muddle mint, lemon and berries together in a jug. Add ice, pour sparking water over the top and stir gently. Serve in glasses with lemon, ice and mint to garnish.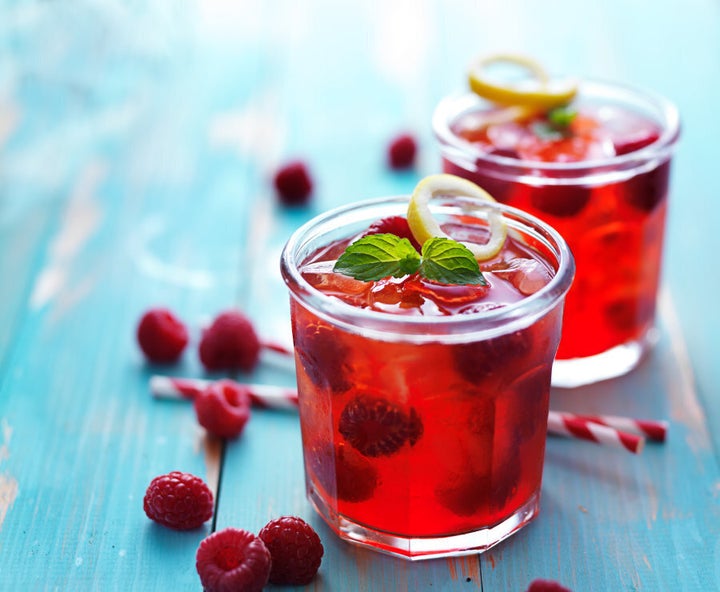 10. Green tea mockito
1 litre sparkling water
50ml brewed and cooled green tea
1 tbsp lime juice
5 large mint leaves
2 tsp sugar ice
Prepare sparkling water: Fizz one litre of cold fresh water. Muddle the lime juice, mint and sugar together in a tall glass until the leaves bruise lightly and the flavours release. Add ice until glass is about ¾ full and then pour in green tea. Top with sparkling water and garnish with mint. Stir thoroughly and enjoy!