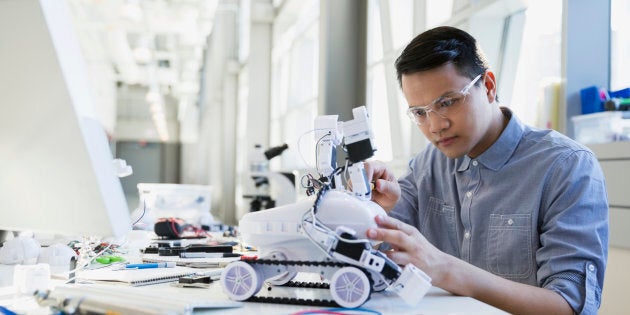 Not quite sure what you want to do with your life? Don't stress. If being a doctor or an accountant doesn't appeal to you, you can always work towards becoming an 'end of life therapist' in the future.
Say what? Yep, it's predicted that an 'end of life therapist' will be a real job in a couple of decades time. When you think about it it makes sense -- there's literally billions of us ageing and while we've made incredible progress in most aspects of living, when haven't quite mastered the art of facing death. It could actually be a pretty lucrative business.
Into tech more than dying? Maybe you can become a 'drone manager'. While drones are largely a novelty right now they're expected to be used in many facets of business pretty soon (hurry up, Uber Eats drones). As with any machine tech, real humans are needed to service and manage the fleet.
For more careers that might exist in the future check out the below infographic.