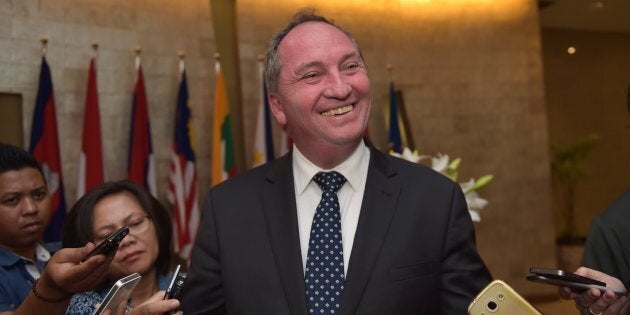 Friday was one of the weirdest days in Australian politics since former Prime Minister Tony Abbott ate a raw onion.
It all happened because a number of parliamentarians were found to have possessed dual citizenship with another country, something that is forbidden under section 44 of the Constitution.
The decision? Barnaby Joyce, Larissa Waters, Fiona Nash, Malcolm Roberts and Scott Ludlam were all deemed ineligible to be in parliament, while Nick Xenophon and Matt Canavan were safe.
Because of the drawn out confusion over the citizenship matter, the High Court decision attracted massive attention -- so much so that in the minutes after the verdict, the High Court website even crashed.
The joint decision lead to the announcement of a by-election for Joyce's former seat of New England, to be held on December 2.
Here are some of the funniest reactions to the verdict: