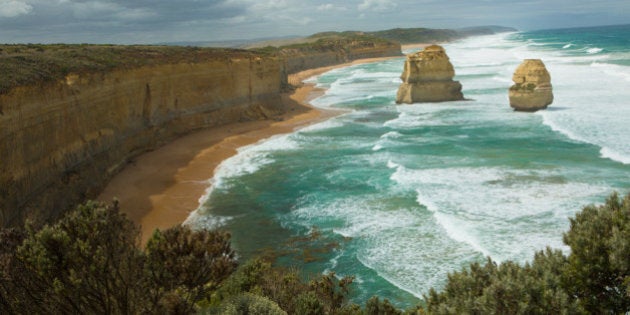 Wild blackberries spritzed with Antarctic Ocean sea mist eaten directly from the vine -- I knew the 12 Apostles Lodge walk would have gourmet food but I didn't realise it would be growing on the side of the track.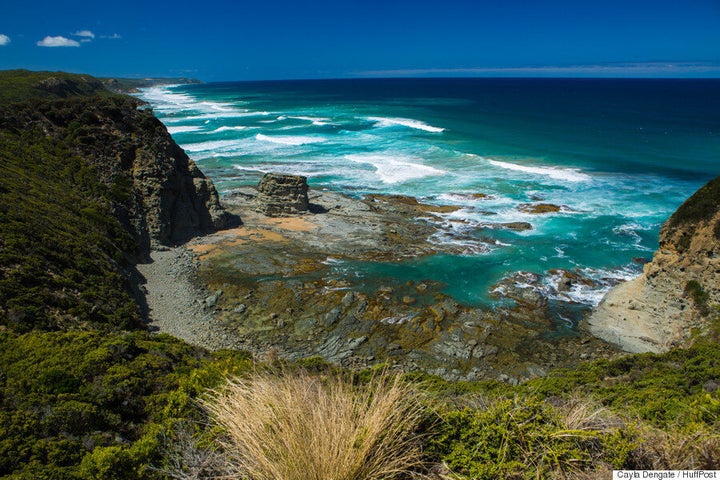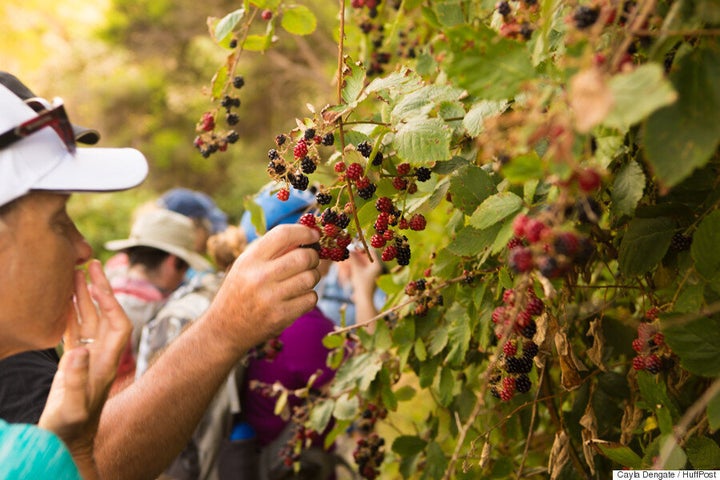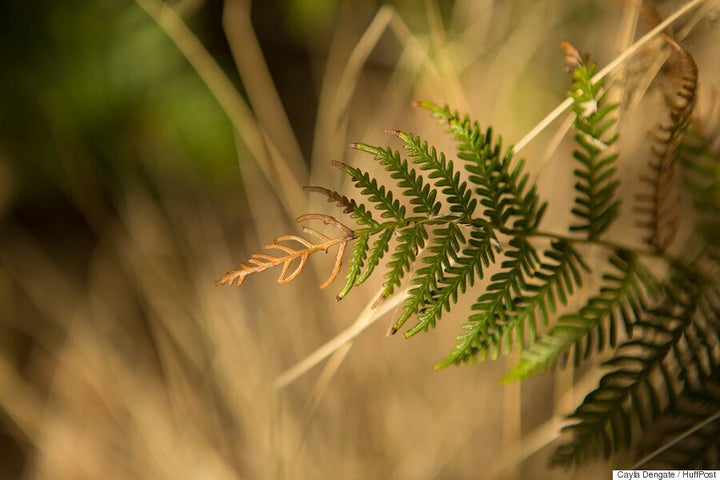 A black and yellow butterfly flits across the track while the watchful ears of a curious kangaroo peek over the crest on the horizon.
After a morning rain shower, the smell of eucalyptus steams off the track as the slanting sunlight turns the bush into a glittering mess of verdant growth.
Then we head down a track clinging to the cliff edge to a deserted, flawless beach that we share only with the gulls.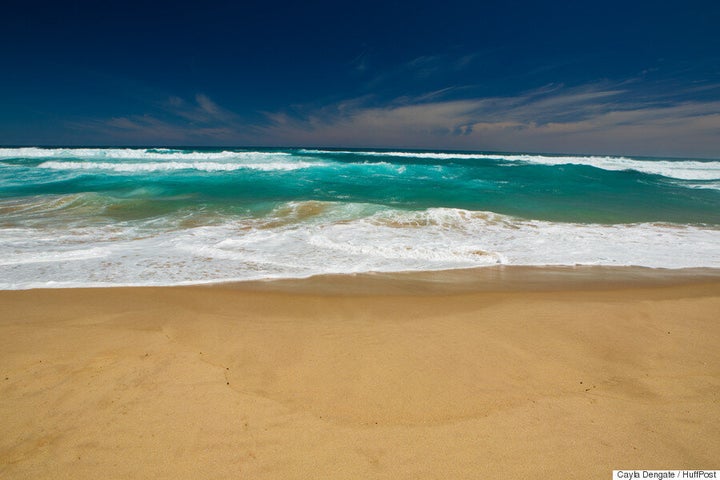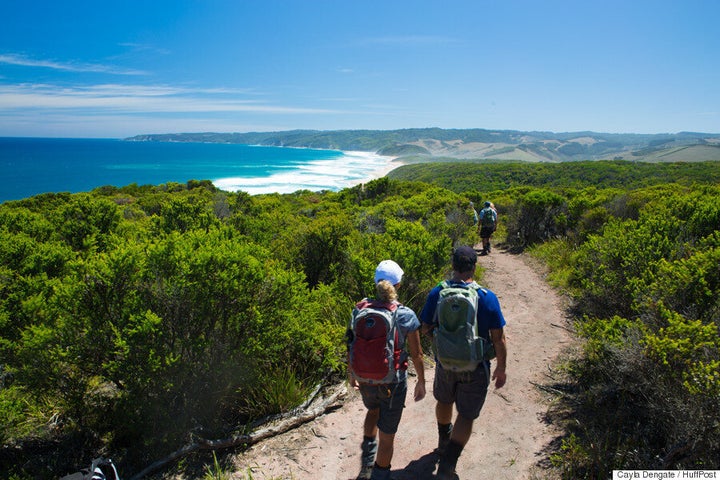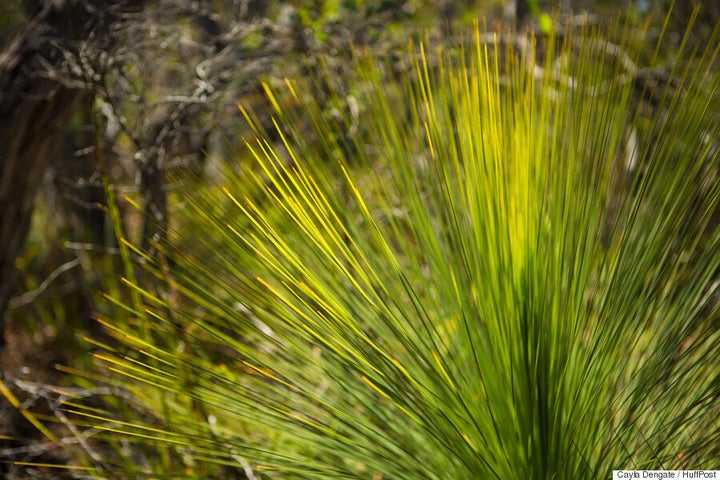 The incline steepens and I size up a bramble of blackberries up ahead.
"Save room for lunch," our guide Darlene says as we climb up a set of rough sandstone steps.
Lunch, it turns out, is spectacular.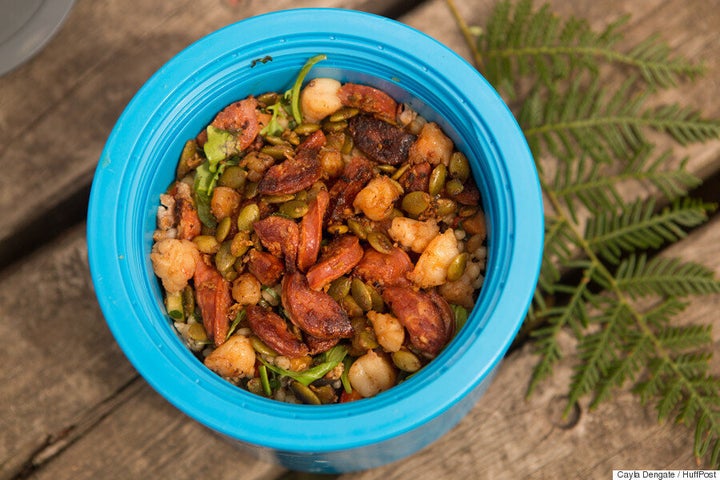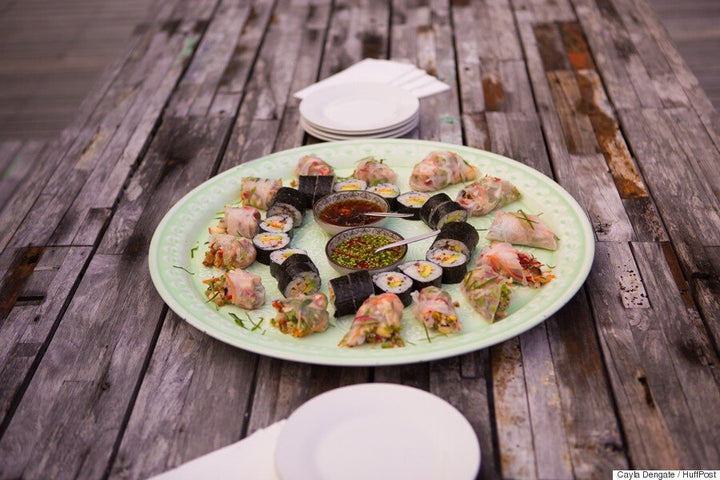 Inside our packs, we pull out a grilled chorizo and prawn Israeli cous cous salad spiced with sumac. Yep -- it's no billy teas and dampers on this trip.
You can do the Great Ocean Walk to the 12 Apostles off your own steam. You can carry all your food and bedding to camp in secluded little bush spots.
But it's a brilliant feeling to come to the end of a day's hike to be greeted with ice cold drinks and a van ready to whisk you back to the 12 Apostles Lodge.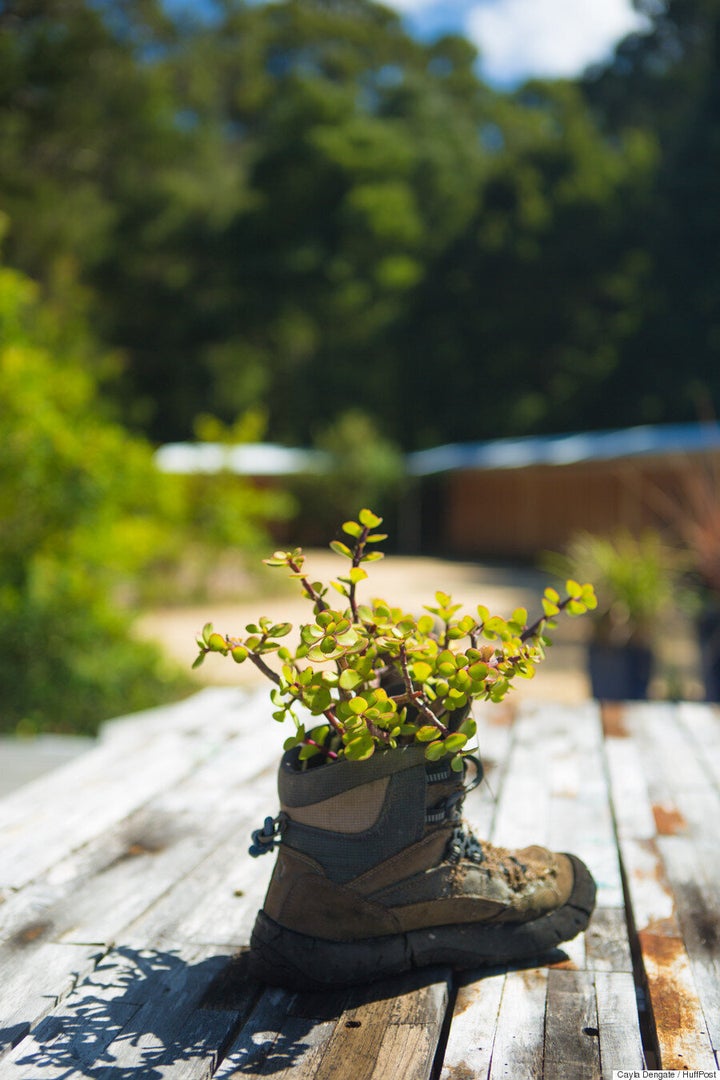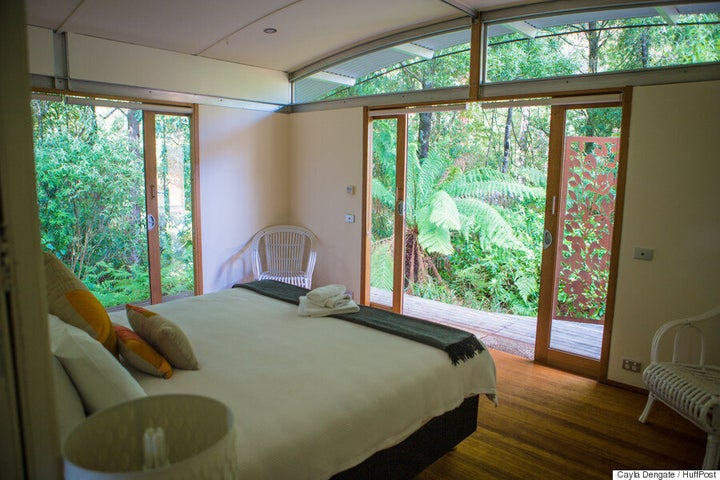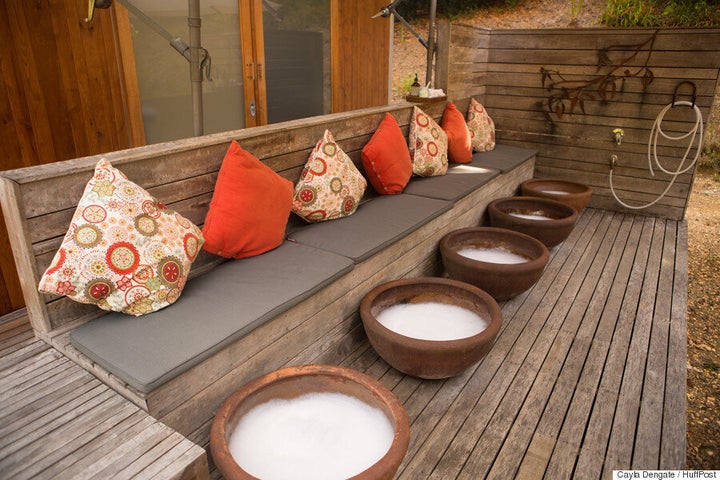 As twilight filters down into the sprawling valley location, we soak in foot spas, a glass of pinot gris or craft beer in hand as chef Zane creates something brilliant and fresh and unexpected.
It's luxury living punctuated with serious hiking.
Even on the track, you get a bit of class like this loo with a view.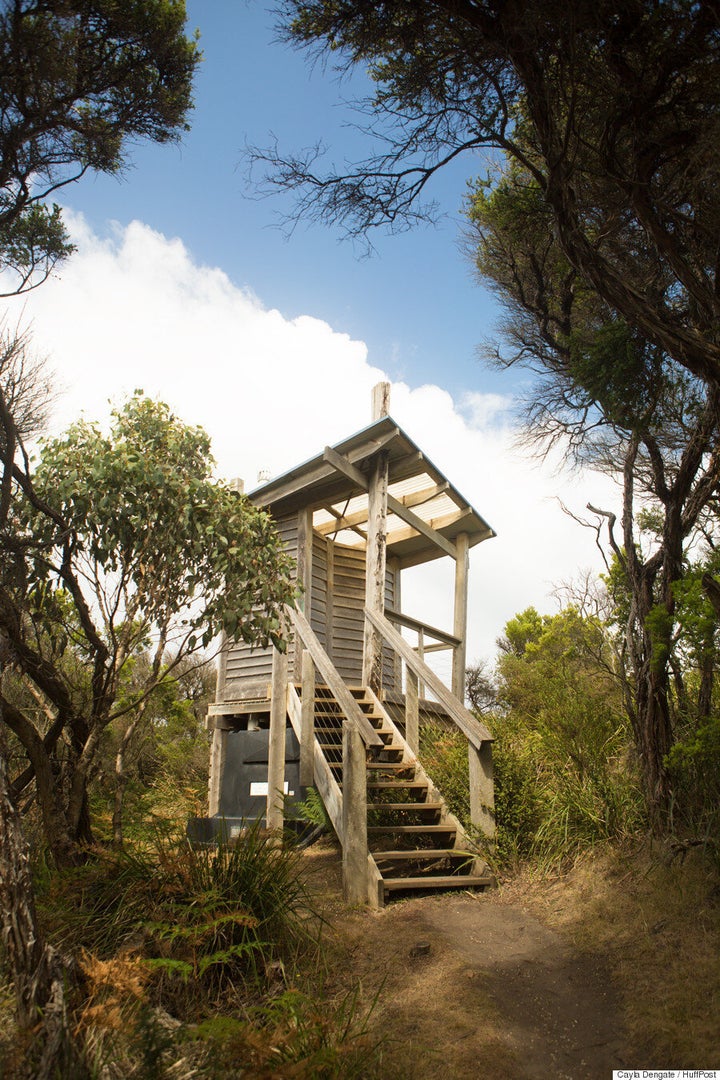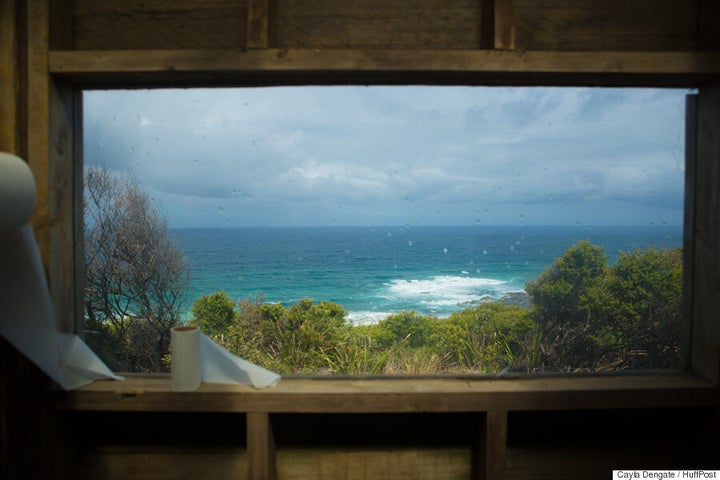 After four days on the track, our group of eight gets accustomed to the quiet. To the absence of people, and text messages and pings from Twitter (there's no mobile reception).
We creep up on the apostles headland by headland until suddenly, there they are.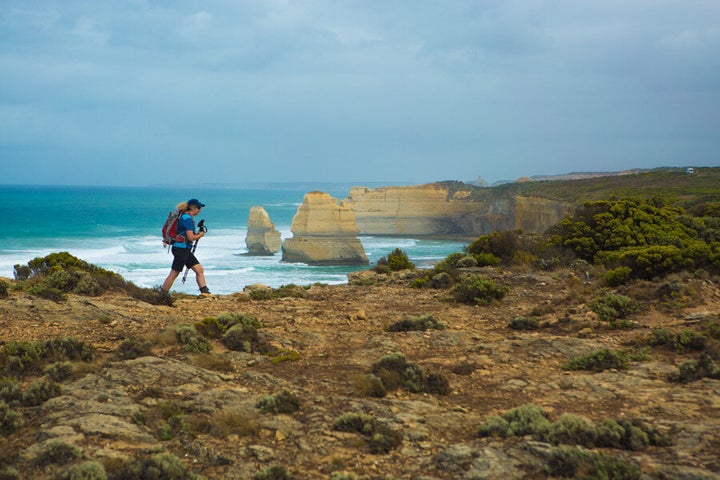 I'm flooded with a sense of achievement as we climb our last cliff to deliver us to the first apostle. We've done it. We've hiked more than 50km.
But with the apostles comes crowds and as we were there for Chinese New Year, the platforms and pathways were choked with people.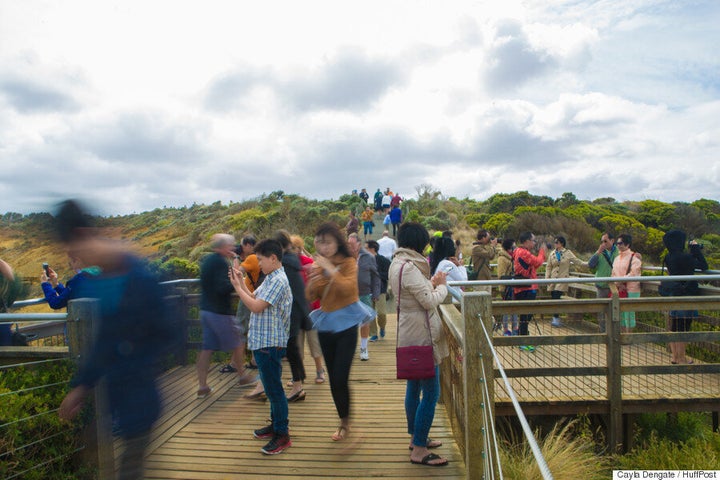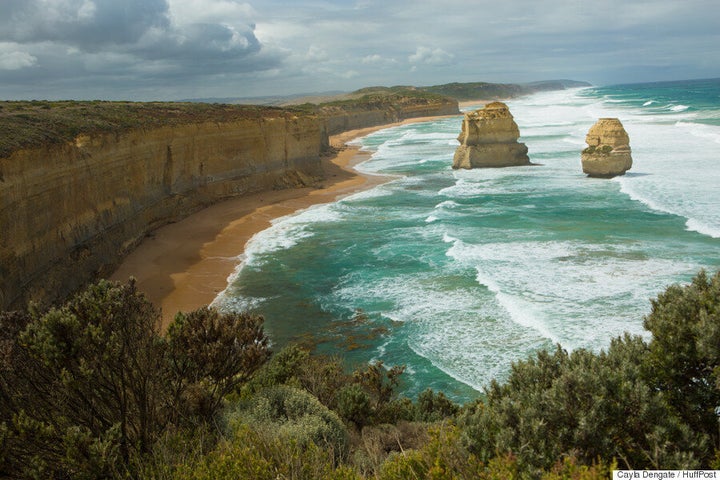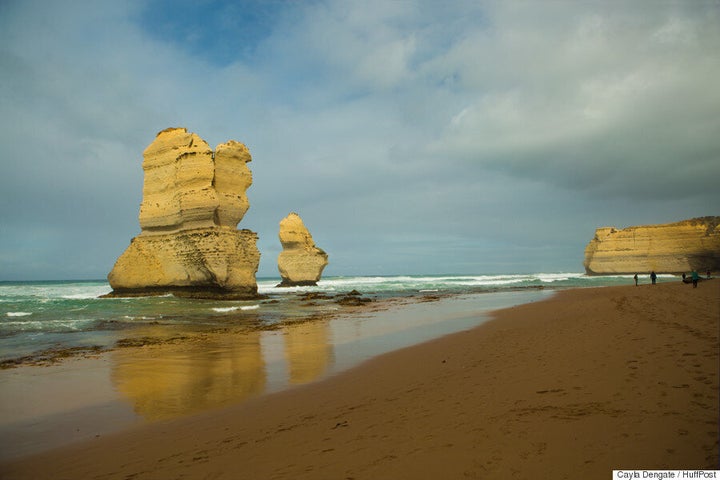 It's a bit jarring to be around crowds again. I realise the last four days have been some of the most uninterrupted in the last decade. It's a digital cleanse along with endurance training peppered with gourmet food experiences.
We finish the four days with a victorious helicopter trip above the apostles. Everyone's looking down at the stoic columns of rock but I'm looking back up the jagged coastline where we started four days ago.