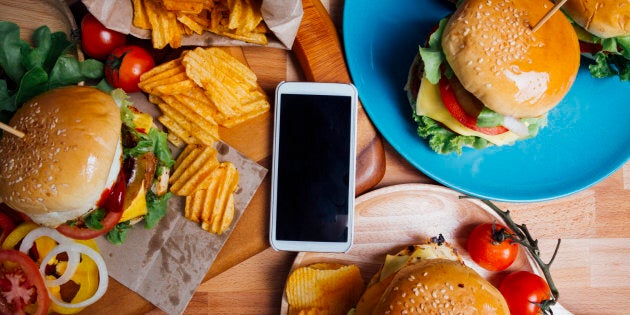 Aside from messaging, emailing and scrolling through social media, you probably use your phone to set reminders like 'call mum and dad' or 'shave your legs tonight', and to transfer money from your savings before payday because, yes, that $20 burger is worth it, thank you very much.
When it comes to food, some of you might have one or two recipe apps, but most of us will probably use the interwebs to find recipes and get inspiration, usually resulting in 10 different clunky tabs.
Well, if you're an avid cook or food lover (so, uh, everyone), you might want to consider getting these sleek food apps.
From recipes and restaurant food delivery apps, to kitchen helpers and restaurant booking services, these free and paid apps make eating, cooking and enjoying food easier.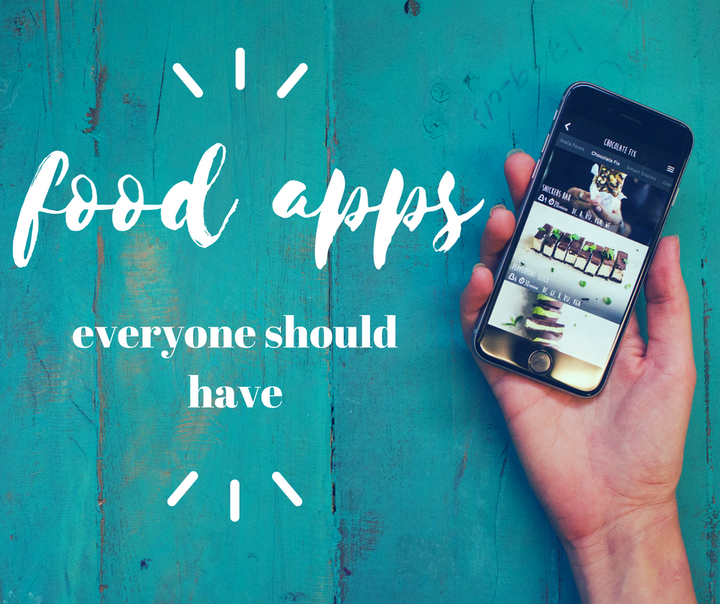 1. How To Cook Everything -- $14.99
This recipe and cooking app is based on the bestselling cookbook How to Cook Everything from New York Times columnist Mark Bittman. The app has a whopping 2,000 recipes, 400 basic how-to illustrations and no-nonsense cooking guidance on technique, equipment and meal planning. While this app is a little pricey, it's THE cooking bible for absolute beginners.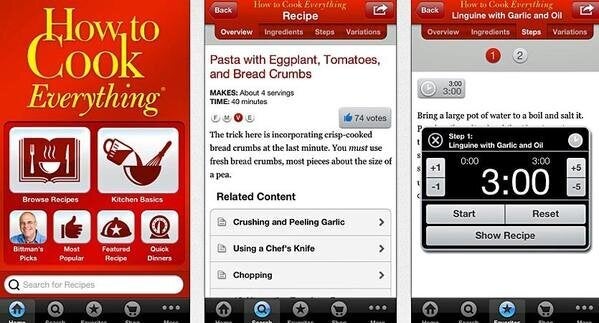 2. Yummly -- Free
Yummly is a recipe and shopping list app which aggregates recipes from cooking sites and food blogs you love and matches over 1 million recipes to your cooking preferences. It provides digital recipe boxes, videos, recommendations and a 'smart' shopping list. If you have dietary preferences like paleo or vegan, or you have an intense aversion to onion, Yummly sorts recipes to suit your needs. Fancy.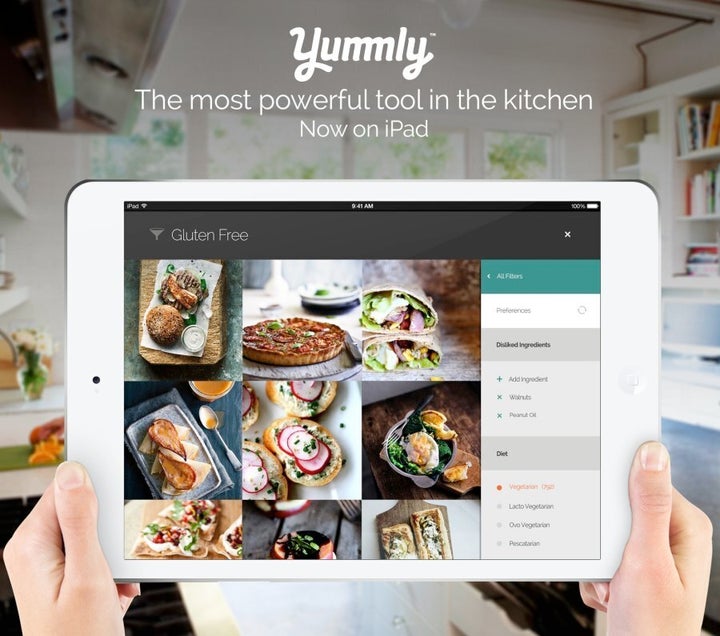 3. Zomato -- Free
You probably use this website when you're out in Woop Woop and looking for a decent feed, but the smartphone app makes finding restaurants around the world (and seeing how good or bad they are) much easier. You can browse through restaurant menus, photos of the meals, user reviews and ratings to decide where you want to eat. Ideal for the fussy eaters out there.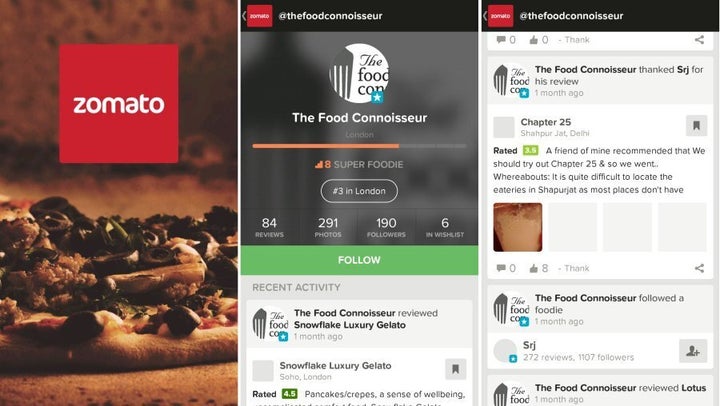 4. Jamie Oliver's Recipes -- Free
Everyone loves Jamie Oliver and his laid back cooking style, which is why his app is so good. Full of classic Jamie Oliver recipes, usually Italian inspired, every week there are new, delicious, seasonal recipes to inspire you to get you cooking. And it's free.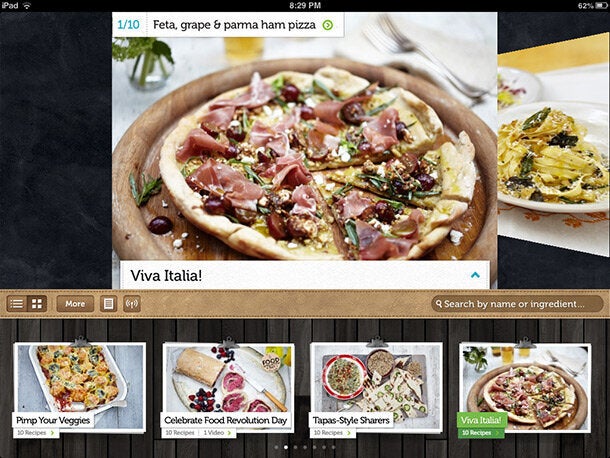 5. Foodora -- Free
If you prefer eating than cooking, Foodora is a food delivery service app that lets you order meals from your favourite local restaurants that usually don't deliver. Foodora delivers by bike, meaning it's a neat way to order food in a more eco-friendly way.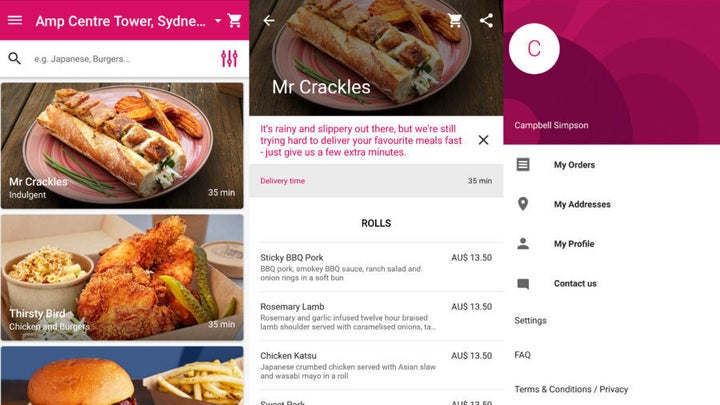 6. Menulog -- Free
In the same vein as Foodora, Menulog makes food ordering as easy as finding what food you want and adding it to your online bag, which then comes in a real bag with real, delicious food. Yum.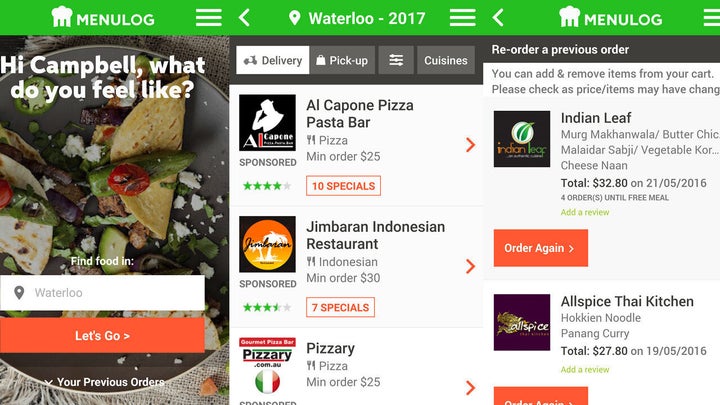 7. Happy Cow -- Free
Finding vegetarian and vegan food when you're out and about can be hard, especially when you're in a country you've never been before. The Happy Cow app is a vegetarian and vegan restaurant guide which lets you search listings to find local restaurants or cafes around the world. You can also find health food stores, markets and read reviews to check if that haloumi burger really is as good as it looks.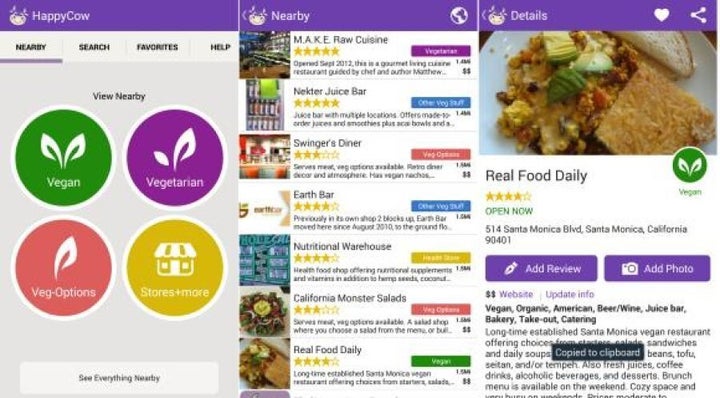 8. OpenTable -- Free
If you're a regular fine diner, you will know how annoying it can be to easily book a table. OpenTable is an app that allows you to "discover, explore, reserve and manage restaurant reservations free and instantly -- anytime, anywhere". You could technically book a table in New York from Australia three months in advance if you want. You can also view restaurant menus, read guest reviews and browse photos.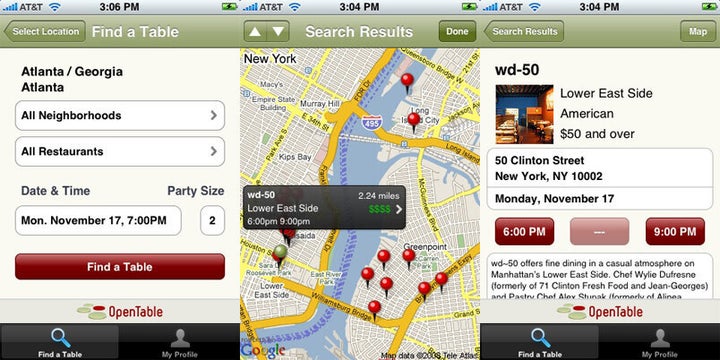 9. Hippe Lane -- $2.99
If you love raw desserts, vegan treats and smoothie bowls, you will love Hippie Lane, an app filled with droolworthy desserts like raw Snickers bar, peppermint slice, banana chocolate cheesecakes, Twix bars, triple layer chocolate and peanut butter slice, chia pudding and raw Oreos. Heaven.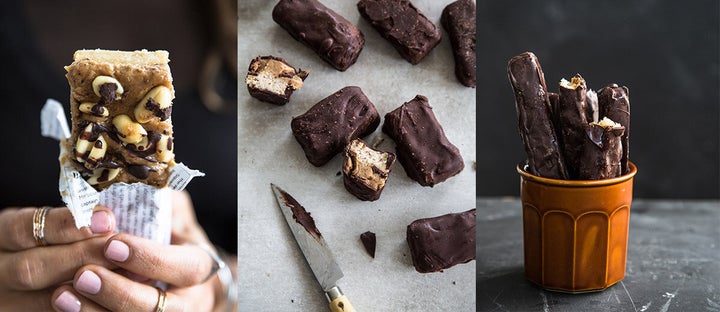 10. FoodSwitch -- Free
FoodSwitch is an app developed by Bupa and The George Institute to help shoppers make healthier choices. All you need to do is scan a product's barcode with your smartphone's camera and the app will give you a super helpful rundown on its fat, saturated fat, sugar, salt and energy content.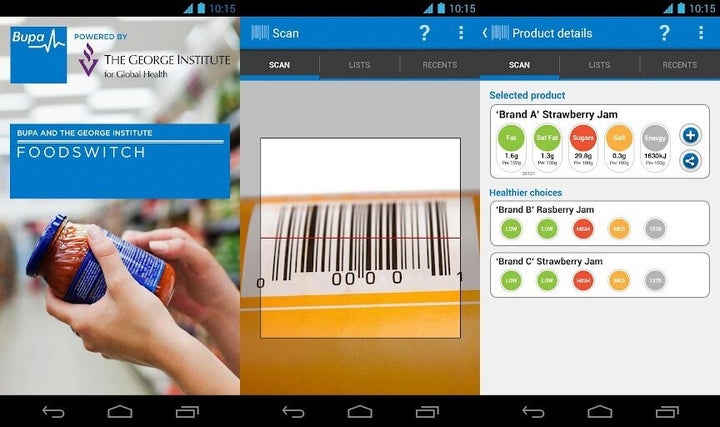 11. Foodgawker -- Free
If you love food porn, and even have Instagram for the sole purpose of hunting down ridiculously good looking food, Foodgawker is the app for you. It's basically an endless feed of the highest quality, most beautiful photos submitted by food bloggers from around the world. It's the best way to get inspiration and has over 330,000 recipes, too.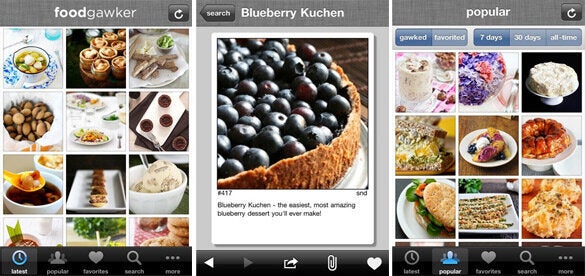 12. Amount: Unit and Currency Converter -- $0.99
If you've looked up a recipe and wondered what the heck three-and-a-half ounces is in grams, this app is a life saver. The converter isn't just handy for cooking, though -- you can use it to convert currency, length, clothing sizes, angles (if you ever feel inclined to measure a hill) and calories.