Donations of fuel, food and water are among supplies being donated to those affected by bushfires in New South Wales and Queensland this week, but there is one sweet act of kindness that deserves a special mention.
A 12-year-old girl has given up her pink unicorn birthday cake as a thank-you gift to the fire fighters at Gulmarrad Rural Fire Brigade, who have been flat out fighting blazes around the northern NSW town of Yamba.
"I was called away from home one evening with news there were people at the station with food for the fire fighters," Gulmarrad Rural Fire Brigade Captain Andrew Paull told HuffPost Australia.
"As well as the bags and boxes of food and water, they handed me this beautiful birthday cake that their child wanted to donate to us."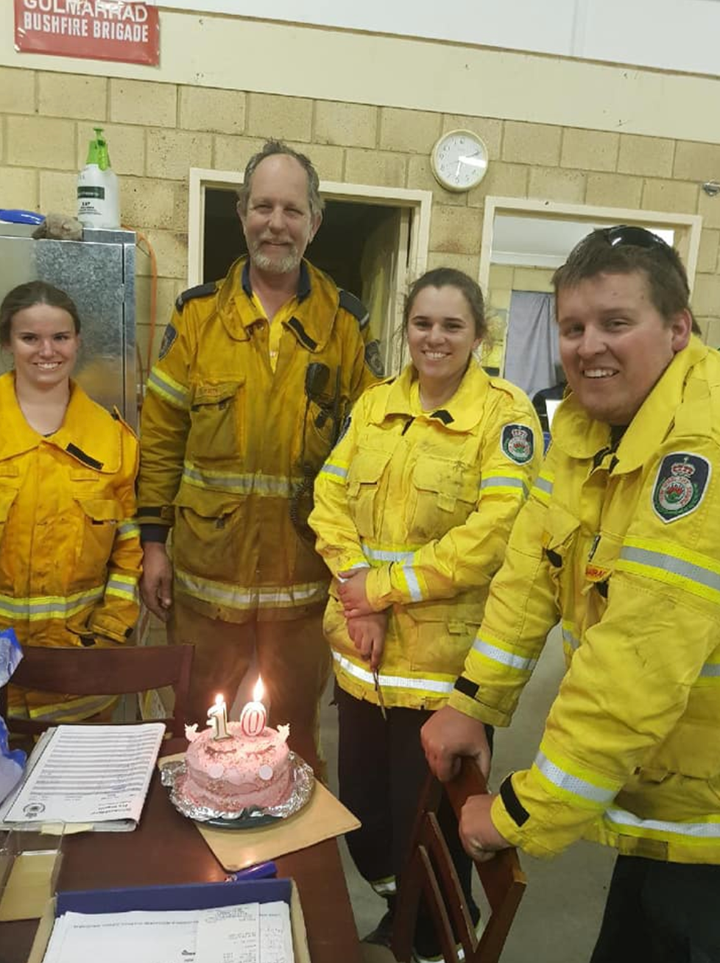 The captain and his brigade have worked for 10 days straight as they try to contain out-of-control fires in the Yuraygir National Park in the worst start to the bushfire season in recorded history.
"That cake was cut open one evening by a crew coming in off the fireground and it was chock-a-block full of smarties," the captain added.
"The smiles on their faces made a beautiful picture."
More than 130 fires are burning across the two states with nine homes destroyed in NSW and 84 homes destroyed or damaged in Queensland.
Acting Queensland Premier Jackie Trad confirmed on Tuesday that 400 residents had been evacuated from the Sunshine Coast area alone, but no one has been injured.
"Apart from Sunshine Coast, we are still seeing fires right throughout the state," she said.
Bushfires have started earlier than normal this spring. In Queensland alone, low humidity levels, high winds and dry vegetation have fueled 85 fires, Reuters reported.
NSW Rural Fire Service spokesman Ben Shepherd told The Australian the unfolding emergency is unprecedented.
"It is not unusual to see fires at this time of year; what is unusual is the fires' behaviour and the fire dangers that we have been seeing," he said.
Amid the devastation NSW Rural Fire Service said at least 160 homes in the Tenterfield area have been saved, along with 81 outbuildings.
The kindness from the public has also been extraordinary, with the Gulmarrad Brigade writing that they've now run out of space to store all the donations.
"Your generosity and spirit as a community has been second to none and the donations at the station literally bring a tear to the eye and make everything we do worthwhile," wrote Captain Andrew Paull.
"Unfortunately though, we just don't have the facilities to accept, store and distribute large amounts of food.
"Our fridges are full and we will do our best to use and share what we have with other brigades but please don't drop any more food at the station."