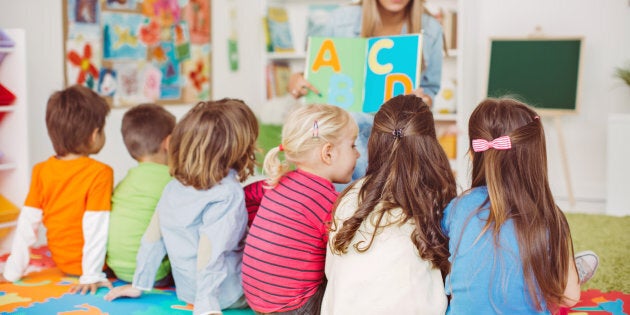 CANBERRA -- Malcolm Turnbull has announced what he called "the most significant reform to the early education and care system in 40 years", with a new family package to cut the cost of child care and give families more tax relief.
Reforms to child care have been on the table for some time, but efforts were stymied last year. On Wednesday, the second day of the new parliamentary year, Turnbull will introduce a bill which he says will give a family on $60,000-a-year access to $15-a-day childcare. Turnbull's plan also includes an extra two weeks of government-provided paid parental leave, now 20 weeks' worth up from 18 weeks, which is said will benefit 100,000 low-income families.
The changes will mean mothers who already have paid parental leave from their employer only have "access to Government-funded PPL up to a combined total of 20 weeks". This is to crack down on what the government infamously called "double-dipping", where parents could access paid leave from both the government and their employer. Under the government's plan, for example, if an employer provides 15 weeks of paid parental leave, the government will provide an additional five weeks for a total of 20 weeks.
The bill is said to include "more than $5.5 billion in Budget savings to ensure the reforms are fully paid for and the Budget is sustainable into the future", which comes from clamping down on the "double dipping" as well as winding back carbon tax compensation payments for low-income families.
There are also changes to Centrelink payments, with a
"Our package of reforms will also increase fortnightly payments to people who receive Family Tax Benefit Part A by up to an additional $20 per fortnight per child up to 19 years of age," Turnbull said in a statement. The government had previously aimed to wind back the FTB, but the softening is thought to be a concession to win the approval of the Senate crossbench.
"This will deliver more timely assistance to 1.2 million families, helping parents in managing the day-to-day living expenses of their 2.2 million children."
Elsewhere in the Social Services Legislation Amendment (Omnibus and Child Care Reform) Bill 2017, the government will remove the $7,500 cap on the childcare rebate. The bill includes the 'Turnbull Government's Jobs for Families package', so a big part is about getting parents back to work.
"The Jobs for Families child care package is designed to put downward pressure on increases through our hourly rate cap, increases workforce involvement for 230,000 families and ensures the most vulnerable children get the best start in life," Turnbull said.
ALSO ON HUFFPOST AUSTRALIA