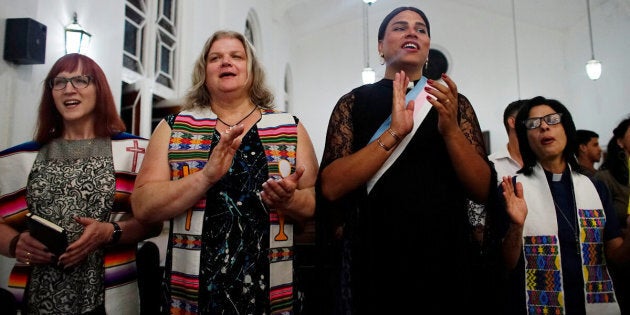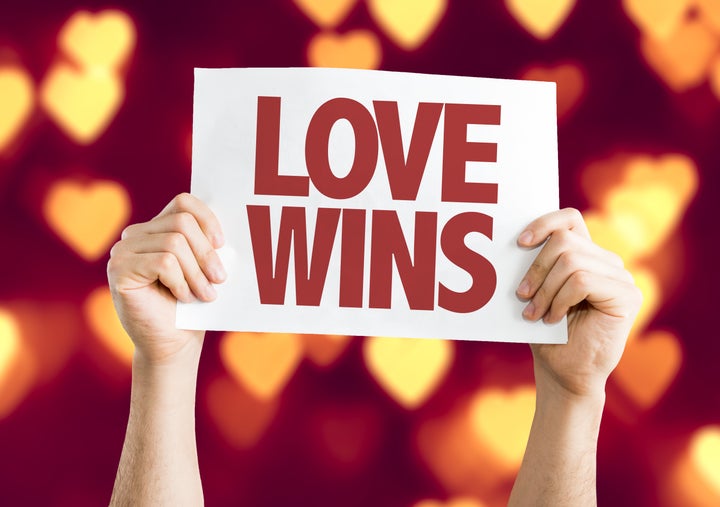 It is a testament to the incredible vitality of queer spirituality that, despite centuries of both physical persecution and theological abuse, many queer people still have faith.
According to a Pew Research Center survey, about 59 percent of lesbian, gay and bisexual Americans report being affiliated with a religious tradition. Forty-eight percent identified as Christian, while a significant number identified with non-Christian faiths like Judaism and Buddhism.
Those affiliations aren't easy to maintain. Overwhelming majorities of lesbian, gay and bisexual Americans say major American Christian traditions are unwelcoming to their community. Seventy-nine percent of the LGBT adults Pew surveyed described the Catholic church (79 percent) as unfriendly towards people who are LGBT, while 73 percent said the same about evangelical churches. Queer Americans are also much less likely to be Christian than the general public.
And with vehemently anti-queer religious conservatives filling out the ranks of President Donald Trump's administration, it's clear that the complicated relationship between Christianity and the LGBTQ community will get even more tense.
Still, because the relentless work of queer Christian activists and theologians, there is much to be thankful for. Their activism has revitalized and challenged America's faith community in important, history-altering ways that must not be forgotten.
And the victories certainly aren't contained to Christianity ― there have been advances in Judaism, Islam, and other faiths.
In honor of the International Day Against Homophobia, Transphobia and Biphobia, which falls on May 17 every year, HuffPost has gathered together these 15 iconic moments of hope in queer Christianity from around the world. From evangelical churches embracing their LGBTQ members to Christian musicians making the choice to come out, these moments from the past five years are reminders of how far we've come, and how much more we need to accomplish.
Special thanks to Brandan Robertson, a queer Christian activist, John Gustav-Wrathall, of Affirmation: Gay and Lesbian Mormons, Rev. Broderick Greer, an Episcopal priest and queer theologian, and Ross Murray, GLAAD's lead on faith matters, for offering their suggestions for this list.