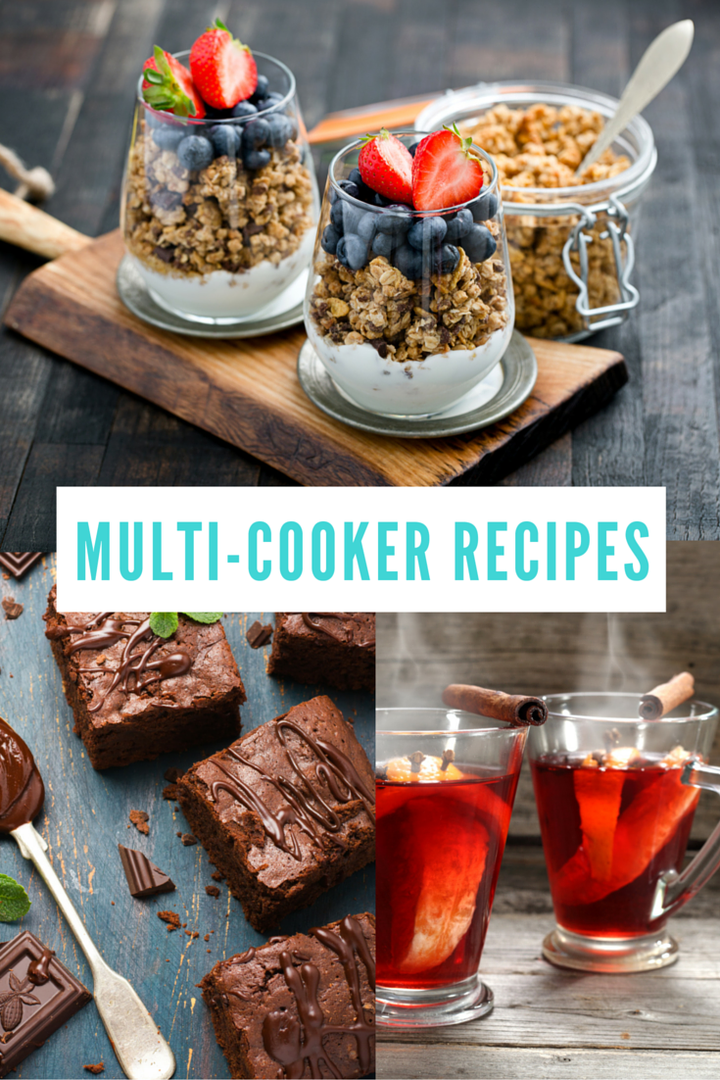 Whether we love it or not, it's well and truly winter.
Instead of swimmers and smoothies, we're wrapping ourselves in thick doonas, drinking bottomless cups of tea and choosing nights in over a night out with mates (sorry... not really, though).
With cold weather also comes the need to warm yourself from the inside out -- whether that's with hot chocolate, soups, roasts or baked goods.
These three recipes for mulled wine, granola and walnut chocolate brownies are all winter-approved and can be simply made in a multi-cooker.
If you don't know what a multi-cooker is, they are similar to slow cookers but can also pressure cook, steam, boil, simmer, fry, stew, make rice and desserts and more. They're basically a whole kitchen in one, and come in a range of prices:
Sunbeam Multi Cooker -- RRP $189
Philips HD2137-72 Viva All-In-One Cooker -- RRP $239
Breville BPR700BSS Fast Slow Pro Multicooker -- RRP $349
Tefal Cook4Me Multi Cooker -- RRP $399
KitchenAid Multi Cooker with Stir Tower -- RRP $749
Don't have a multi-cooker? Feel free to use a stove top and oven instead and adjust the timing.
1. Mulled wine
What's better than red wine? Gently warmed red wine spiced with citrus zest, fresh ginger, nutmeg, vanilla and star anise. If you feel like sharing, invite a few friends around and enjoy a glass (or three) with a roast dinner.
1 bottle of Cabernet Sauvignon
500ml of apple cider
4 tablespoons of honey
1 orange, zested and juiced
Zest of 1 lemon
5 whole cloves
1 tablespoon of grated fresh ginger
1 teaspoon of nutmeg
4 green cardamon pods
1 whole star anise
1 vanilla pod including seeds
2 cinnamon sticks
Orange segments
Star anise
1. Place all the mulled wine ingredients in the multi-cooker. Set cooker to 'pressure cook' mode, then 'custom' mode and set pressure to 20 kPa.
2. Pressure cook for 30 minutes. Stir mulled wine and serve with garnish.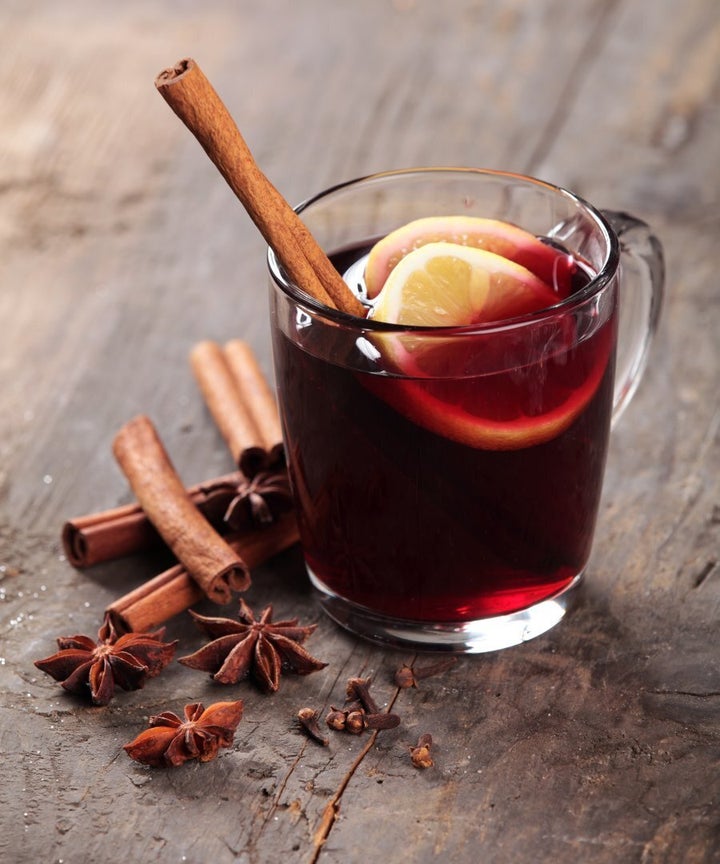 2. Sticky walnut brownie cake
Eating warm brownies in your comfies on the couch is our idea of a frosty night well spent. This sticky double chocolate walnut brownie cake has got the three must-haves: it's gooey, rich and super sweet. YUM.
500 grams of plain flour
4 tablespoons cocoa powder
3 teaspoons baking powder
½ teaspoon of salt
115 grams of butter
200 grams of dark chocolate
200 grams of chocolate chips
200 grams of sugar
3 large eggs
200 grams of chopped walnuts
1. Prepare the multi-cooker by placing baking parchment in the bottom and covering the sides with aluminium foil. Spray the inside with cooking oil.
2. In a large mixing bowl, add the flour, cocoa powder, baking powder and salt, and mix well.
3. Place the dark chocolate and butter in a small bowl and microwave twice for 30 seconds, stirring in between.
4. To the dry mixture add the wet mixture, sugar, whisked eggs, chocolate chips and chopped walnuts, and mix together.
5. Transfer the dough to the multi-cooker. Set the multi-cooker to 'pressure cook' mode, then 'pudding' mode. Set pressure to 50 kPa and cook for 40 minutes.
6. Cool first, then cut and serve with vanilla ice cream.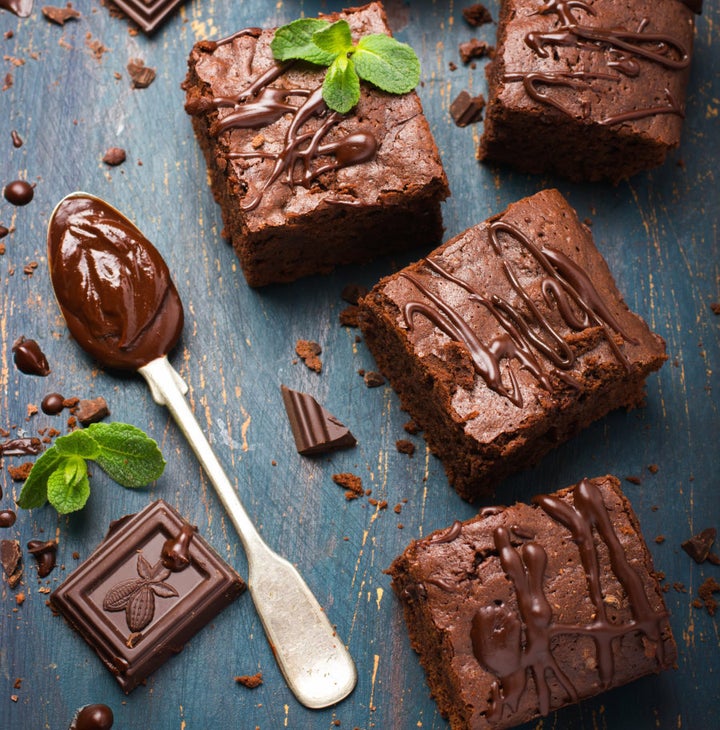 3. Toasted muesli
Just-made toasted muesli (or granola) is the perfect accompaniment to fruit and yoghurt or, for winter, warm milk. Unlike cafe granola, making your own is super cheap, and easy. Experiment with spices like cinnamon, nutmeg and ginger for an extra warming boost.
300 grams oat bran
300 grams natural rolled oats
4 tablespoons of coconut sugar
4 tablespoons of olive oil
1 vanilla pod, including seeds
100 grams mixed nuts and seeds
200 grams coconut slices
50 grams chopped walnuts
100 grams dried fruit
1. Place all ingredients, except for the dried fruit, in the multi-cooker and mix well.
2. Set the cooker to 'slow cook' mode and slow cook for two hours.
3. Stir in the dried fruit, then transfer toasted muesli into an airtight jar or container.