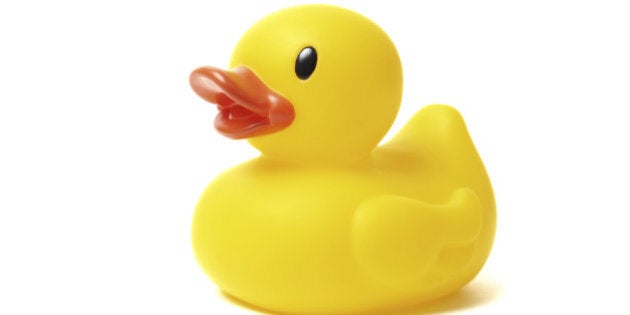 Some of the world's best political and academic minds have pondered for years the complex problem of extremism -- how best to challenge radical discourse, reach out to vulnerable young people, and prevent radicalisation.
But maybe the answer is much more simple.
Maybe the fight can be won... with ducks.
At least that's been 4chan's approach in their latest social media attack on the Islamic State. It involves the notorious online discussion board replacing senior IS figures with ducks using Photoshop.
The campaign started when one 4chan user posted the idea to the website.
"How about castrating the image of IS by replacing the faces on ALL the propaganda photos with bath ducks?" the user wrote.
The joke has since taken off online, filling several IS-related hashtags with images of the bright yellow ducks.
Users are posting their photoshopped images under the hashtag #allahuquackbar -- a twist on the religious phrase "Allahu Akbar," or "God is great," often uttered by radical Islamists during terrorist attacks.
And that's not the only prank people are playing on IS. Hacker collective Anonymous is also filling the hashtag #SupportISIS with links to Rick Astley's "Never Gonna Give You Up" -- known as "rickrolling," pranking friends by linking them to that song when they expect something else.