Let's be real. Nobody actually likes their alarm clock. You might find it useful, and can certainly credit it with your ability to turn up to work on time every day, but it's not really the kind of thing you'd save if your house was on fire.
A more likely scenario is having to resist torching it yourself when it goes off at six-thirty every morning, before hitting 'snooze' and hoping the whole thing would just go away.
Sound familiar? If you're a serial snoozer who needs that little bit of extra help in the a.m, these creative alarm clocks might just be the answer to your (interrupted) dreams.
1. The Barisieur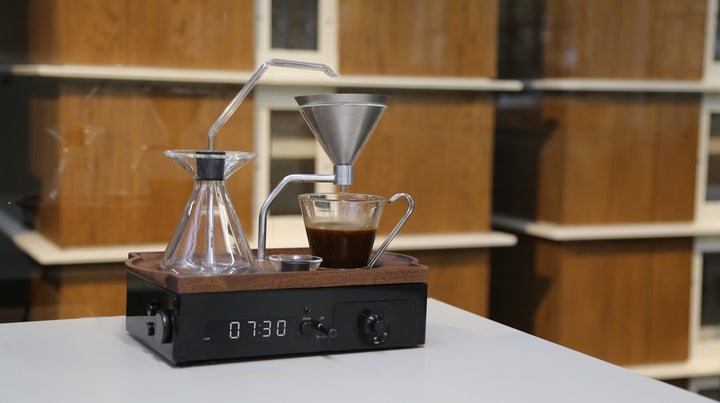 No, your eyes are not deceiving you. Here is an alarm clock which actually makes you coffee.
The brainchild of UK-based industrial designer Josh Renouf, 'The Barisieur' is described on Renouf's website as an "alarm clock and coffee brewer" which "eases the user into the day with the subtle movement of stainless steel ballbearings that boil the water through induction heating, accompanied by the smell of freshly brewed coffee."
Though The Barisieur isn't available to buy just yet, it is in the development process and is estimated to retail at £200-250 (roughly $400-500 in AUD).
You can register your interest here.
2. The Ruggie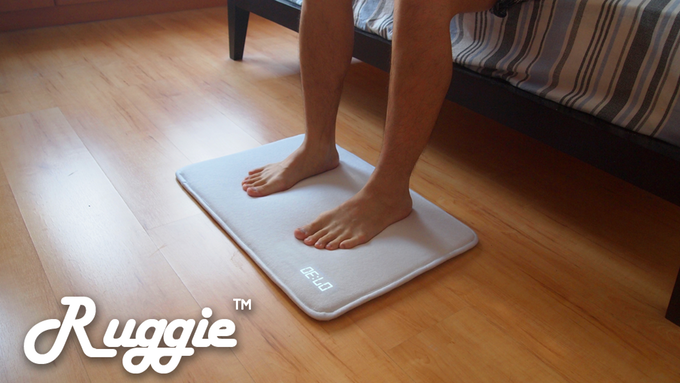 There's nothing to get you out of bed in the morning quite like an alarm that won't stop beeping until you stand on it.
With the alarm designed to sense your pressure for at least three seconds before shutting off (and won't be fooled by one foot hanging out of bed), you will have to literally get up in order to shut your Ruggie off.
Launched on crowdfunding site Indiegogo earlier this year, Ruggie retails for $79USD and will be shipping worldwide in September 2016. Place your order here.
3. Clocky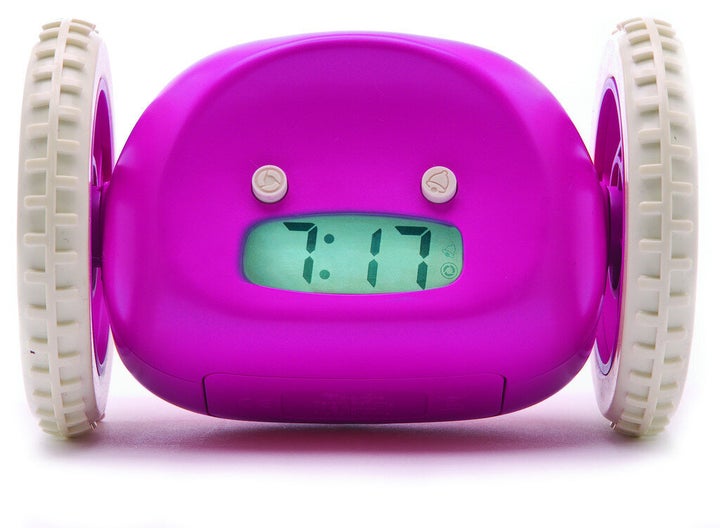 The Clocky alarm clock may just be the most annoying clock out there, but we're betting it gets the job done.
Basically, when it's time for you to wake up, Clocky starts making noises like R2D2 and "runs away beeping", meaning you're forced to get up and chase it in order to switch it off.
As stated on the Nanda Home website, "If you snooze, Clocky will jump off of your nightstand, and run around beeping, absolutely determined to get you out of bed on time."
Buy yours for $39.99 USD here.
4. The Olfactory Alarm Clock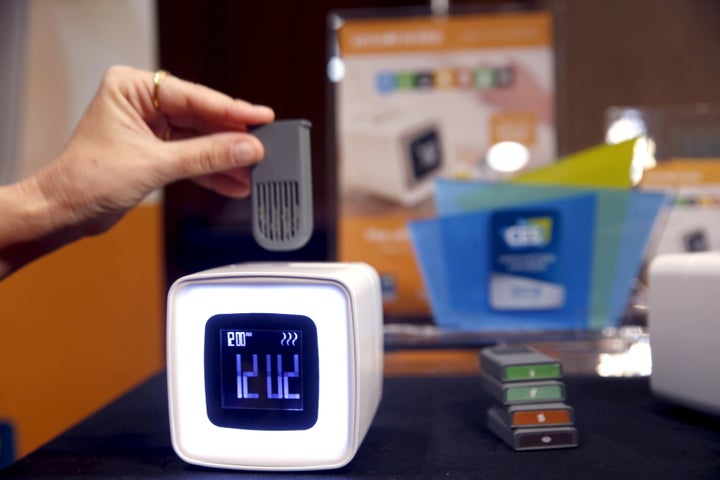 Not keen on being woken up by noise? How about the smell of croissant, espresso, seaside, cut grass, chocolate or peppermint?
Sensorwake's Olfactory Alarm Clock is designed to gently wake you up using scents created by a fully recyclable 'scent capsule', which can be used around 30 times before needing to be replaced.
By using only pleasant fragrances, the Olfactory Alarm Clock promises not only to wake you up, but to do so "in order to awaken the most pleasant emotions as well as sweet memories that connect you to these scents."
Made in France, the Olfactory Alarm Clock is available from $99 USD and can be pre-ordered here. Shipping is expected to commence in June 2016.
5. The Sonic Bomb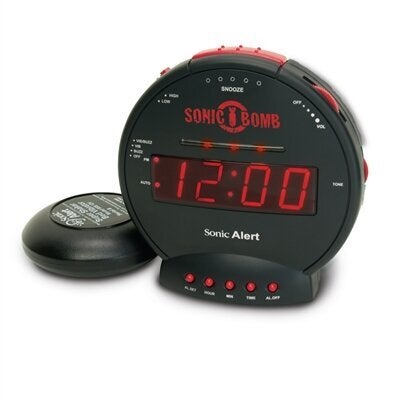 As the name suggests, this alarm clock is not for the faint of heart. Forget being roused from your slumber by the delicate perfume of a croissant -- the Sonic Bomb is more likely to blast your eardrums out.
With an astonishing 113 db extra-loud alarm, this alarm promises to "rattle your windows and force your eyes open."
If that's not enough to do the trick, the alarm comes with "pulsating alert lights" and can also be purchased with a powerful 12-volt bed shaker known as the Super Shaker.
Brave enough to give it a go? Order yours here.
If that doesn't wake you up, we don't know what will.