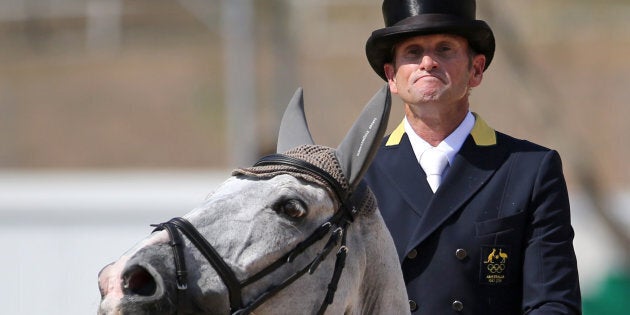 Who says the Olympics are for the young and nubile? In the sport of equestrian, you're never too old, fact proved by 51-year-old Stuart Tinney, who was part of Australia's eventing team that claimed our fourth bronze medal and eighth medal overall at the Rio Olympics overnight.
Eventing is the equestrian combo event of dressage, showjumping and cross country. Our full team was Shane Rose (43) Sam Griffiths (44), Chris Burton (34) and Tinney (51).
Tinney won gold in at Sydney 2000 in the teams event. He also competed at Athens 2004 but vanished off the Olympic scene until his Rio recall. In truth, he didn't have his best day in Rio in the final day of showjumping competition.
Tinney knocked down rails at four of the course's 15 fences, recording four penalty points for each, plus a one-point time penalty. Ouch. The total of 17 penalty points relegated Australia into third place.
"It's a shame. [My horse Pluto Mio] just needed to stay focused more on the fences really, and listening to me a bit more."
The other riders did better, including a perfect round to Griffiths. He had kinder words for his horse.
"To go clear in the Olympics is always a great thrill. It's a real pressure situation. "I think I'm sitting on one of the best horses in the world (Paulank Brokagh). "She tried her hardest and I just had to tell her where to go."
Despite his clear round, the damage was done. Australia relinquished its dominant overnight position and slipped to third. Which was still a medal, but not the colour everyone was hoping for.
Griffiths also finished fourth, just outside the medals, in the individual event.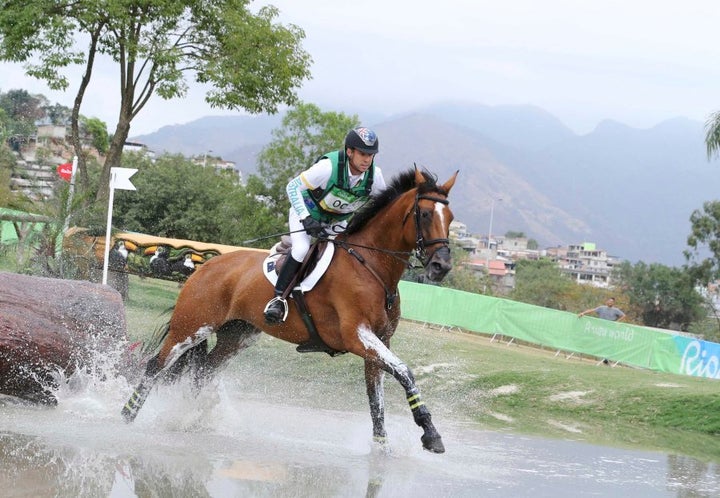 Keach will compete later this week an incredible 28 years after his first and only other Olympics in Seoul. That was so long ago that Keach shared a moment in the Olympic village with athletes from the long gone nation of East Germany.
The Rio equestrian venue is out in the Deodoro area of town. It's quite a contrast to the surrounding shabby working class suburbs. You go over a bit of a hill and bam! Green fields and horsies and people in top hats.
Unfortunately for Australia, our team didn't quite produce the upper class performance it had hoped for today, and was a little too tradesmanlike. France won the gold and Germany the silver.