Veggie burgers are a staple meal in many vego and vegan households. And there's no reason why omnivores can't get on board, too -- properly made veggie burgers are full of flavour, meat-like texture (hint: not soggy) and completely versatile to suit your taste.
Not to mention the fact that veggie burgers are the perfect way to make burger time a truly nutritious experience.
And, along with pickles, tomato sauce and guac, you can even serve these burgers with dairy free cheese.
Here are six delicious, satisfying veggie burgers that won't let you down.
1. Black bean and quinoa burgers with strawberry barbecue sauce
If you want an easy-to-make burger with a meat-like texture, this is the one. These filling burger patties are vegan and gluten free, and are made with black beans, quinoa and sautéed veggies. Pop the patties in a bun with salad and roasted strawberry barbecue sauce, and you're set.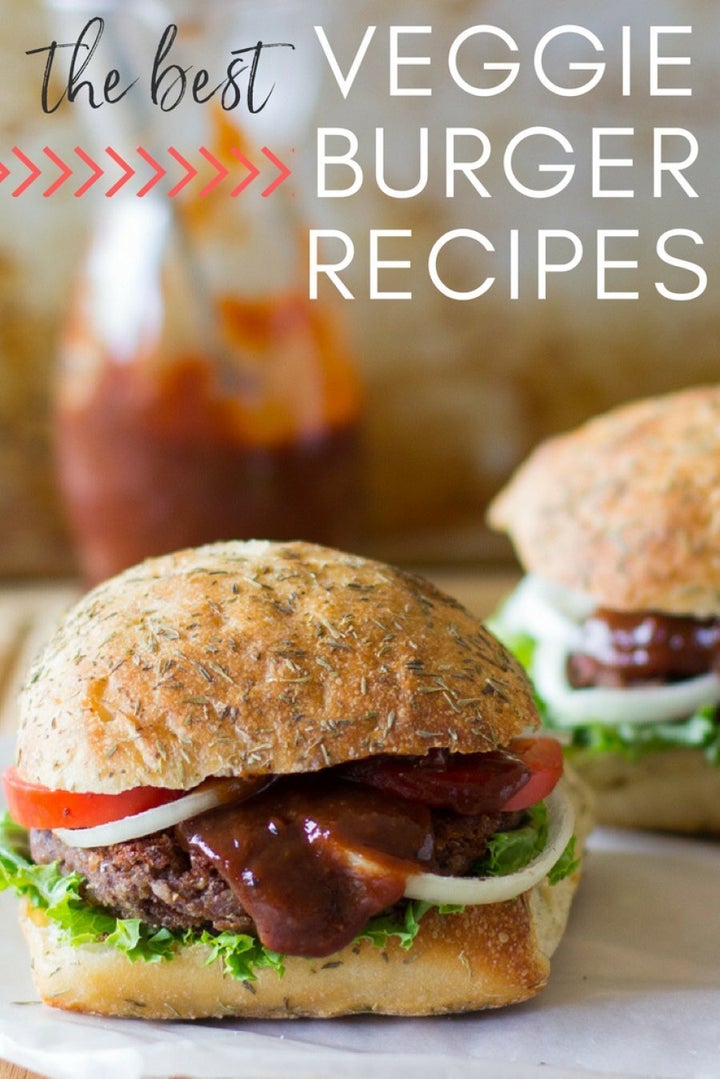 2. Cauliflower falafel veggie burgers
Falafel fans, try this delicious burger creation. Using a chickpea, cauliflower, quinoa, herb and spice base, these Middle Eastern inspired burgers are pan fried until golden and stacked in a soft bun.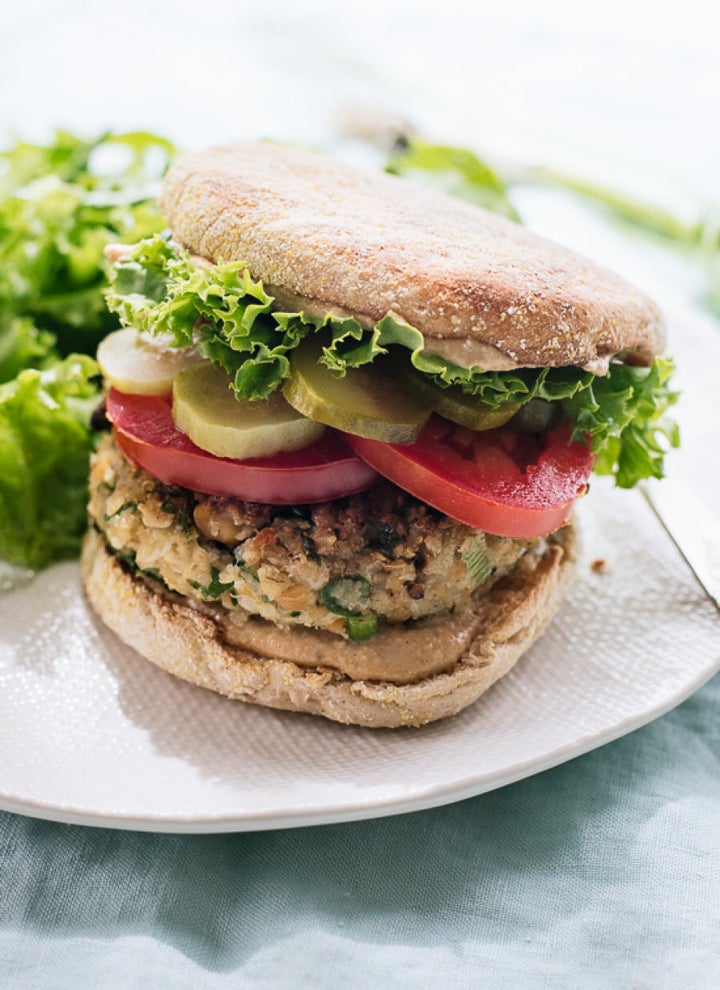 3. Easy grillable veggie burgers
You won't find a fragile, soggy veggie burger here, no siree. Hearty, super flavoursome and crowd-pleasing, these burgers use spiced walnuts for that meaty texture, along with rice, beans and panko bread crumbs. And they're packed with protein, with 14 grams per burger.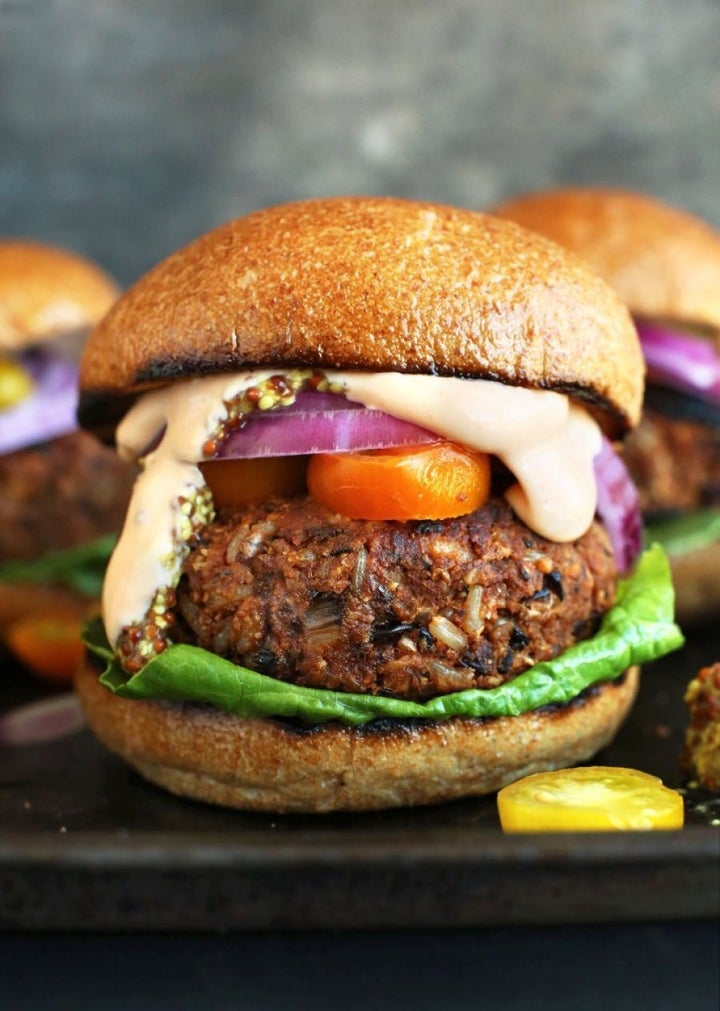 4. Sweet potato veggie burgers
These sweet potato tofu burgers are all kinds of wonderful, flavoured with rosemary, paprika and tahini, while the sweetness from maple syrup balances everything out. The texture is crispy on the outside, and perfectly moist in the middle.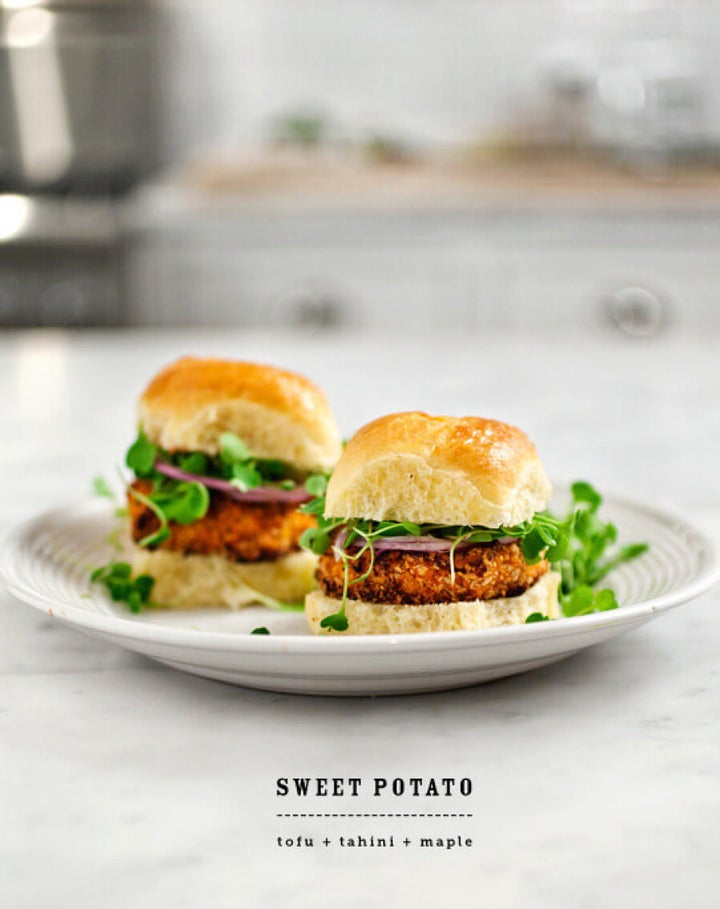 5. Barbecue cauliflower and chickpea veggie burgers
For a smoky, rich burger, give these barbecue cauliflower and chickpea burgers a go. The flavour-packed patties start with cauliflower roasted with barbecue spices, which is mixed with quinoa, chickpeas, bread crumbs and tomato sauce, and served in a bun with creamy lime slaw.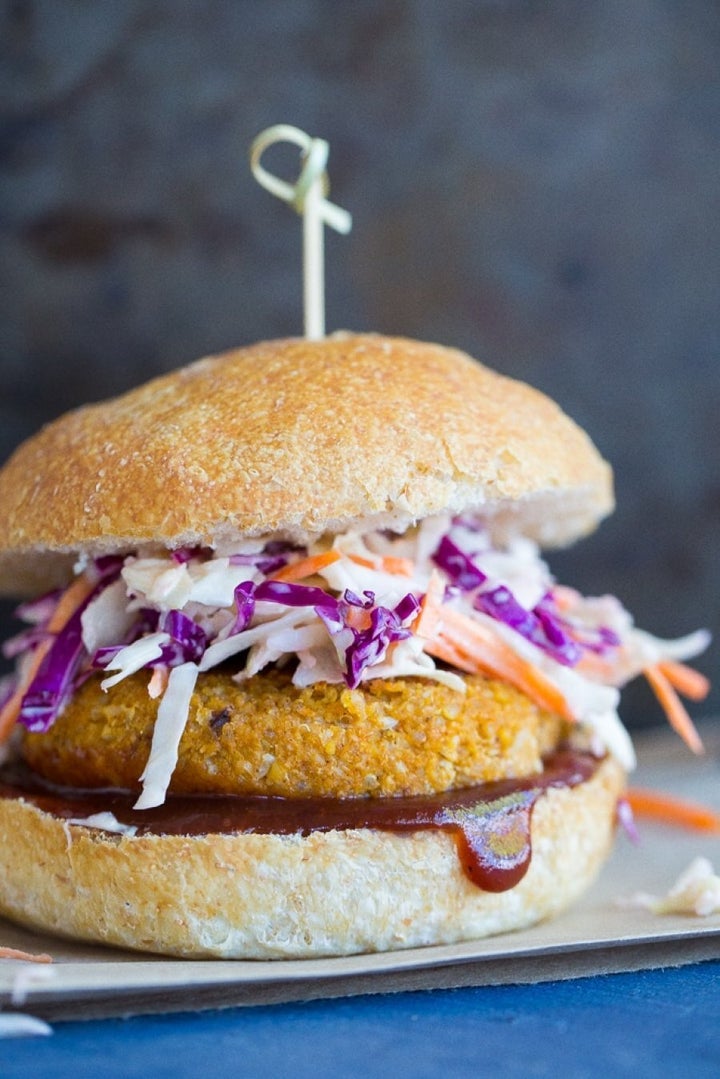 6. Sweet potato and black bean veggie burgers
These sweet yet spicy roasted sweet potato burgers are both vegan and gluten free, and are perfect served as traditional burgers, on top of salads, or on their own with toppings like guac and salsa.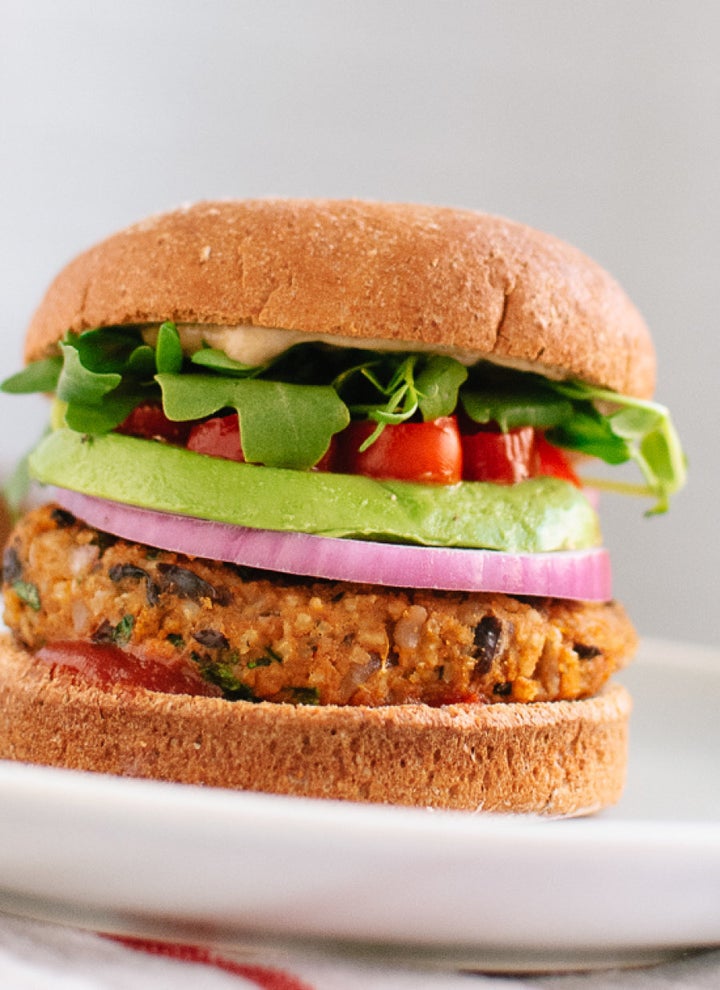 Click below to subscribe to the Refresh podcast by HuffPost Australia on iTunes.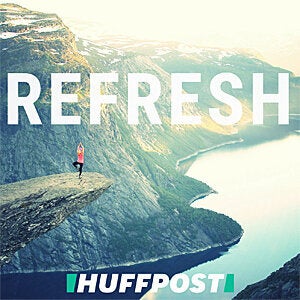 ALSO ON HUFFPOST AUSTRALIA