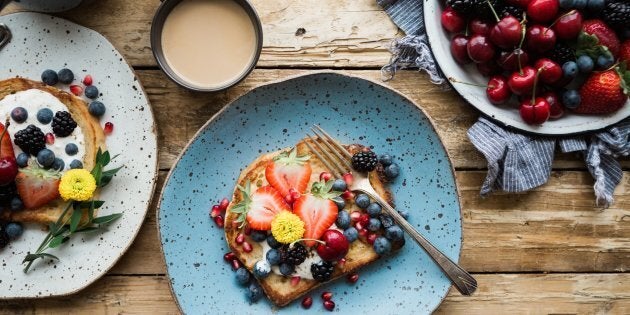 Whether you've accidentally left a loaf out overnight or forgot about it in the back of the fridge, stale bread often ends up in the bin. But it doesn't have to.
There are a number of seriously delicious ways to use up stale bread, from French toast and bread pudding, to French onion soup and bread salad.
Repurposing bread not only reduces household food waste but gives you a whole new ingredient to work with. So the next time you've got a stale (but not mouldy) loaf of bread on your hands, try these seven recipes.
1. Bread pudding
Bread pudding is one of the easiest desserts to make for family and friends (or for yourself, let's be honest). The dessert starts by adding bread cubes to a milk mixture to soak up its goodness. The pudding is then baked until golden, soft and fluffy, and finished with a generous drizzle of sweet, creamy sauce.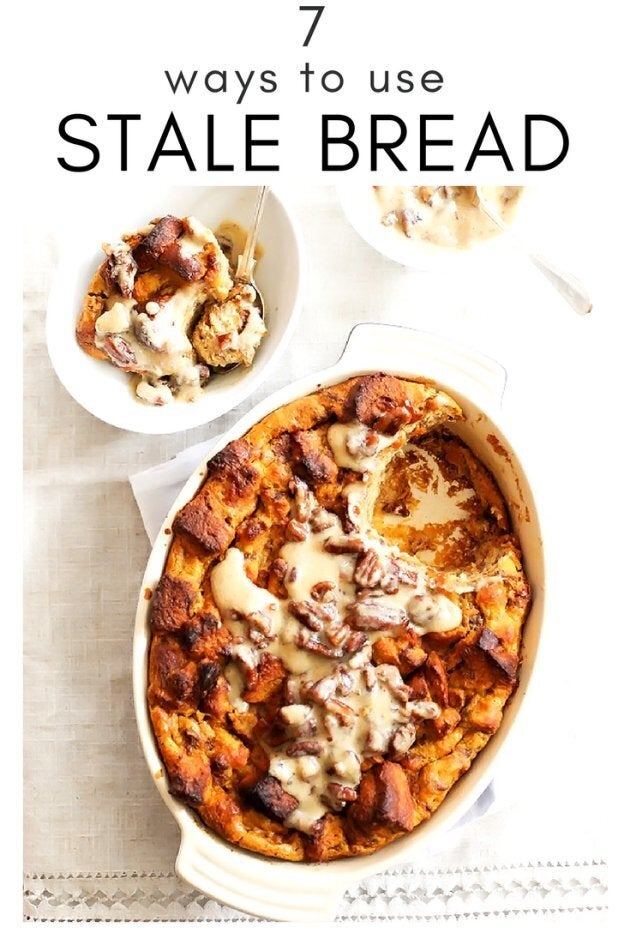 2. French toast
For a perfect brunch at home, use your stale bread to make French toast. The crispness of the bread allows it to soak up the sweet, eggy goodness while still retaining its strong structure. Serve with banana, cinnamon and maple syrup.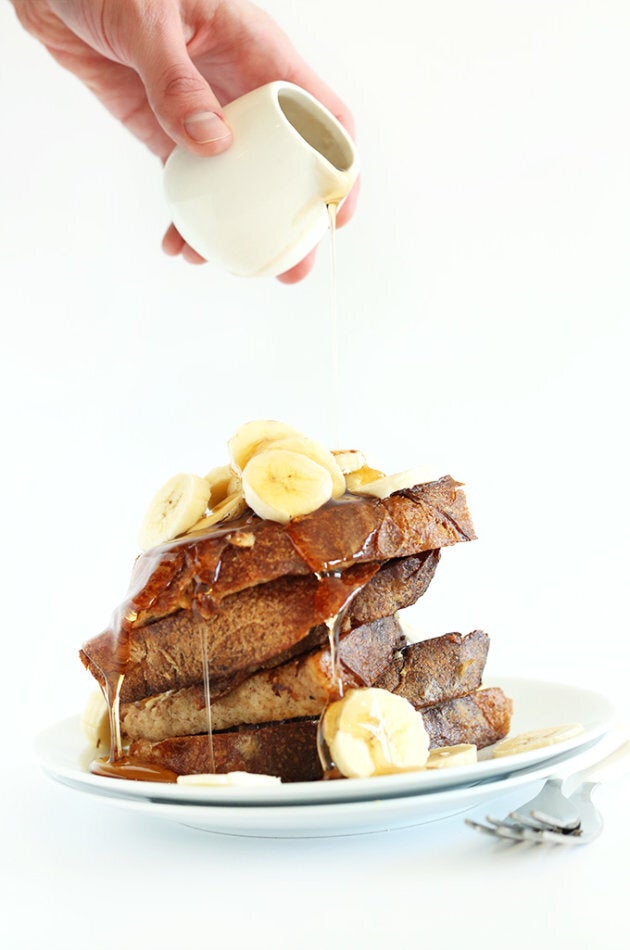 3. Bread salad
What's a surefire way to add texture and flavour to a regular salad? By adding delicious morsels of bread. While the bread soaks up some juices from the tomatoes and olive oil, for this recipe it's best to use day-old (not rock hard) bread.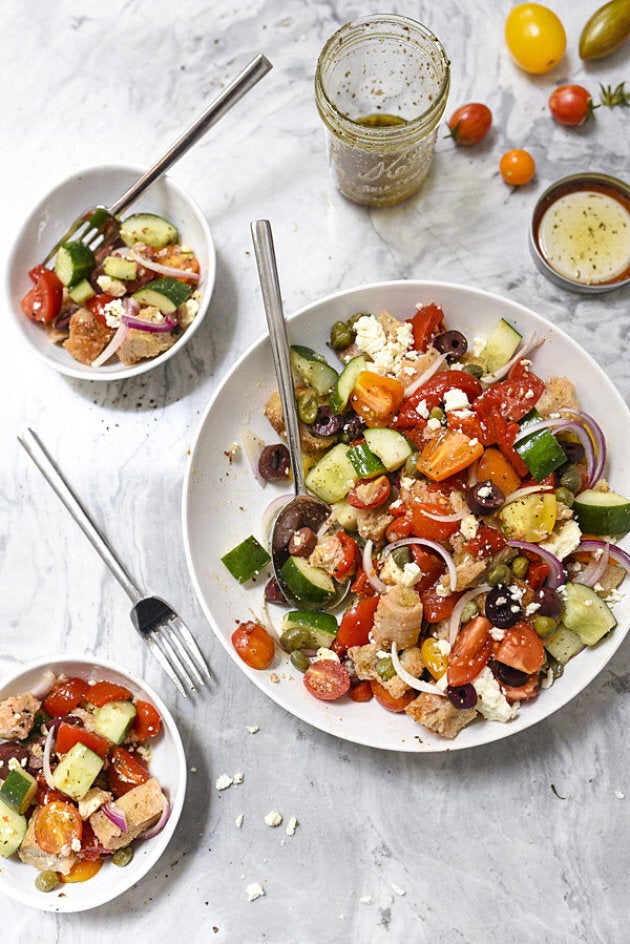 4. Stuffing
Love Christmas stuffing all year round? Put your stale bread to good use and make satisfying, wholesome and flavoursome stuffing.
Try Minimalist Baker's recipe for simple vegan stuffing with lentils, veggies and whole grain bread.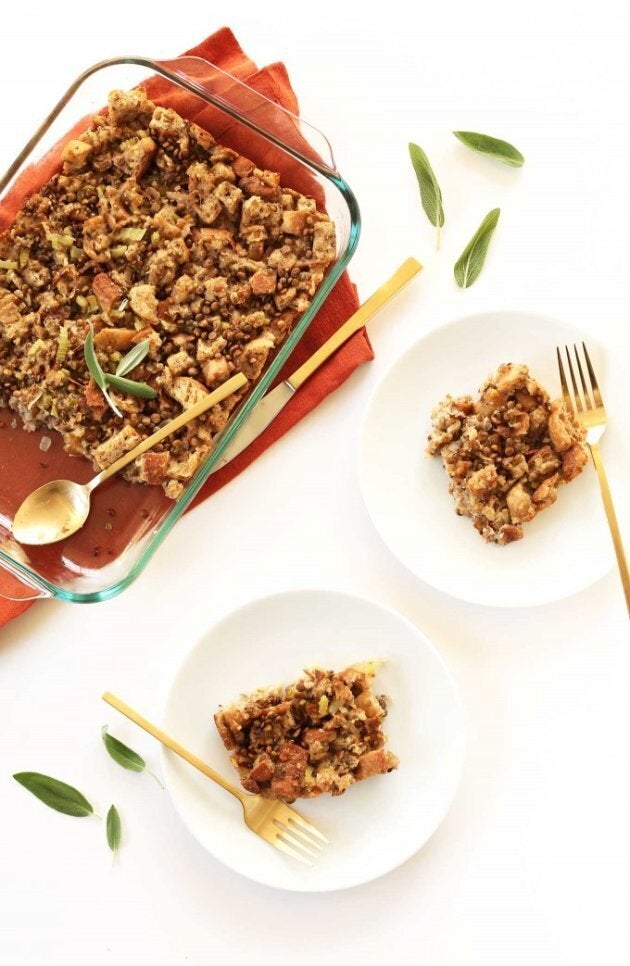 5. Meatloaf
For another savoury treat, repurpose your old bread for comforting spiced meatloaf which you can serve with cornbread and veggies, or even use as burger patties.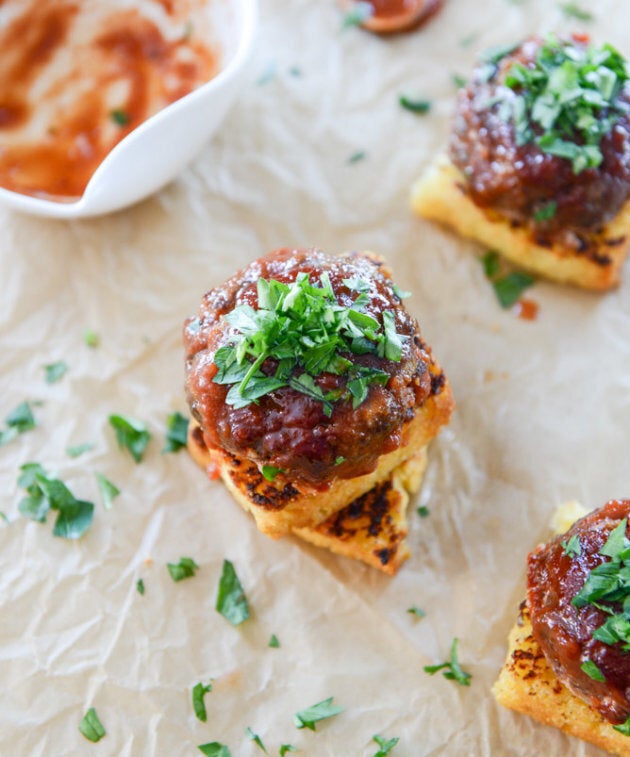 6. French onion soup
If your favourite part of French onion soup are the cheesy, golden croutons on top, then this recipe is for you. Once your French onion soup is ready to serve, simply bake your cheese-topped bread until melted and serve with your soup.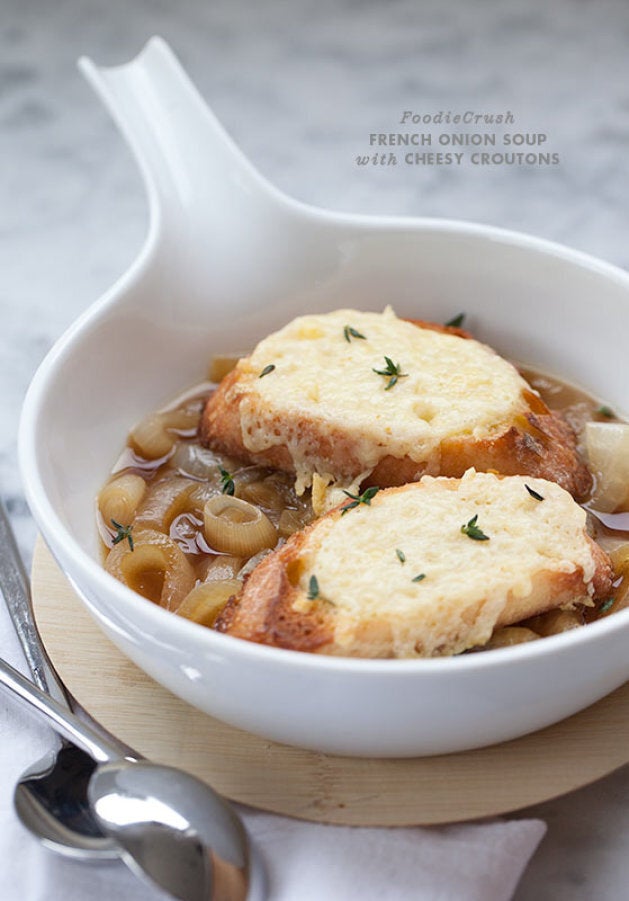 7. Croutons
We couldn't talk about stale bread and not mention crispy croutons and Caesar salad. To make croutons simply brush cubes of slightly stale bread with olive oil or butter, and bake until golden.