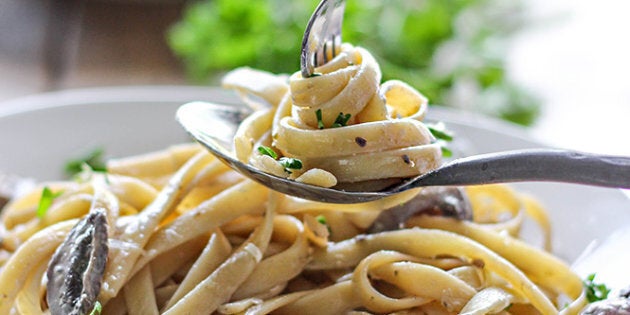 Have you ever met a person who doesn't like pasta? Genuine question. For most (if not all) of us, spaghetti is a culinary staple -- it's easy to make, tastes damned delicious and is the ultimate comfort food.
But if you're bored of the same spag bol (or a pot of spaghetti mixed with a jar of pasta sauce), these seven easy spaghetti recipes are for you.
1. Creamy sun-dried tomato and spinach pasta
This glorious, silky vegetarian pasta recipe takes just 30 minute to whip up and is full of flavour thanks to sun-dried tomatoes, garlic, cream, Parmesan, herbs and spinach. Tip: add your favourite protein to bulk up the dish.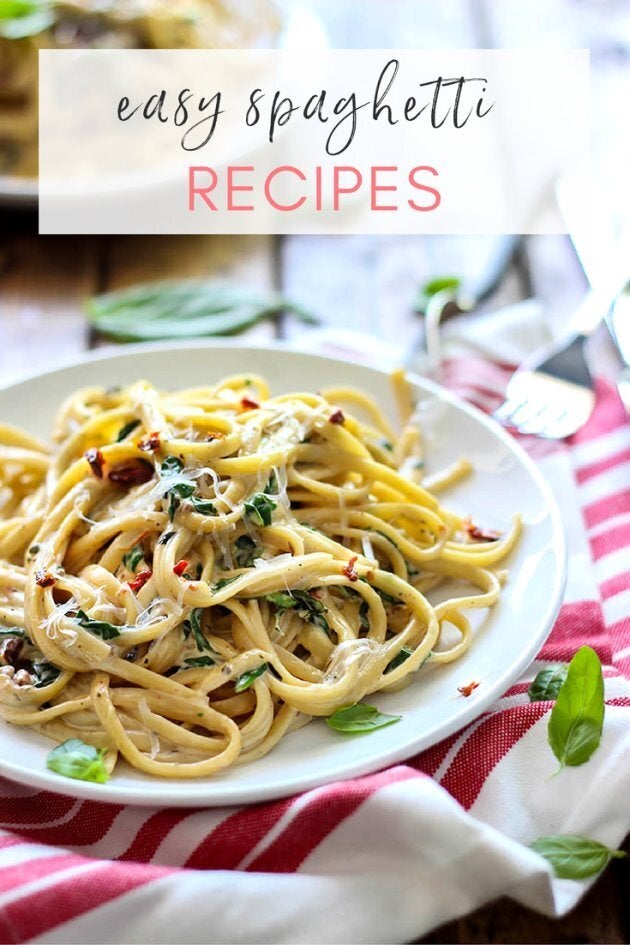 2. Broccolini and walnut pesto spaghetti
With its fresh flavour, pesto spaghetti is perfect for the warmer months and can even be served cool. This recipe uses broccolini, walnuts and garlic to create a vibrant green pesto, which is stirred through spaghetti and topped with loads of Parmesan.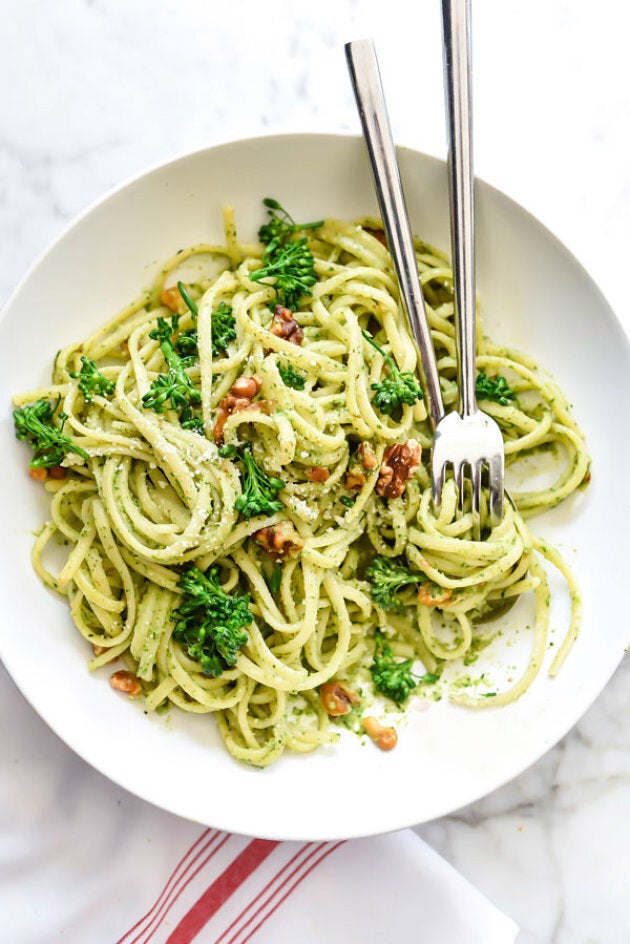 3. Mushroom alfredo
If you love mushrooms and garlic, try this flavour-packed alfredo with portobello mushrooms, cream, fragrant herbs, Parmesan and white wine. So easy, so delicious.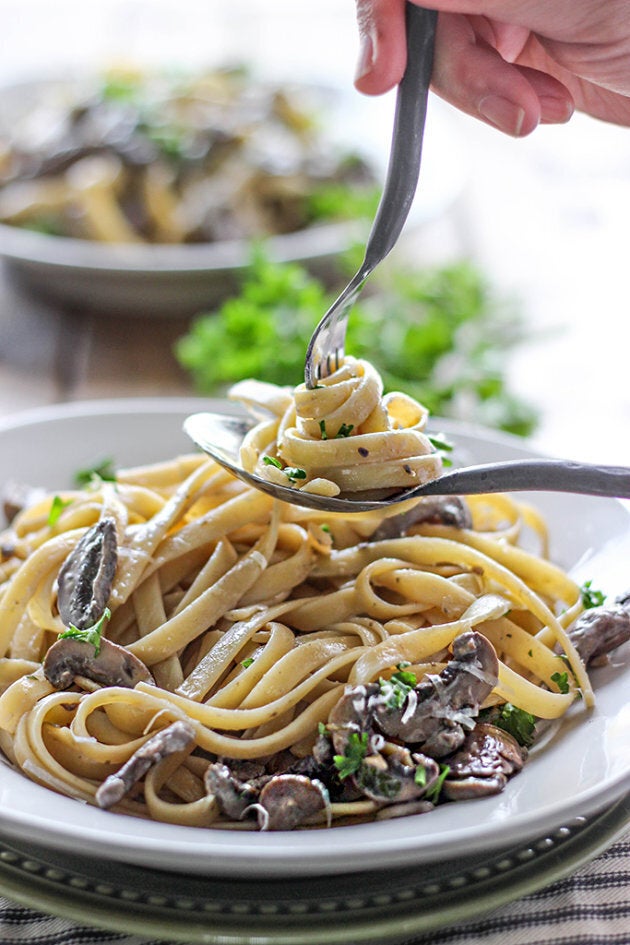 4. Mushroom bolognese
For a twist on regular bolognese, this recipe uses mushrooms to create a rich, meaty sauce -- with added red wine for extra decadence. Simply throw everything in a pot, let it simmer down and serve with al dente spaghetti.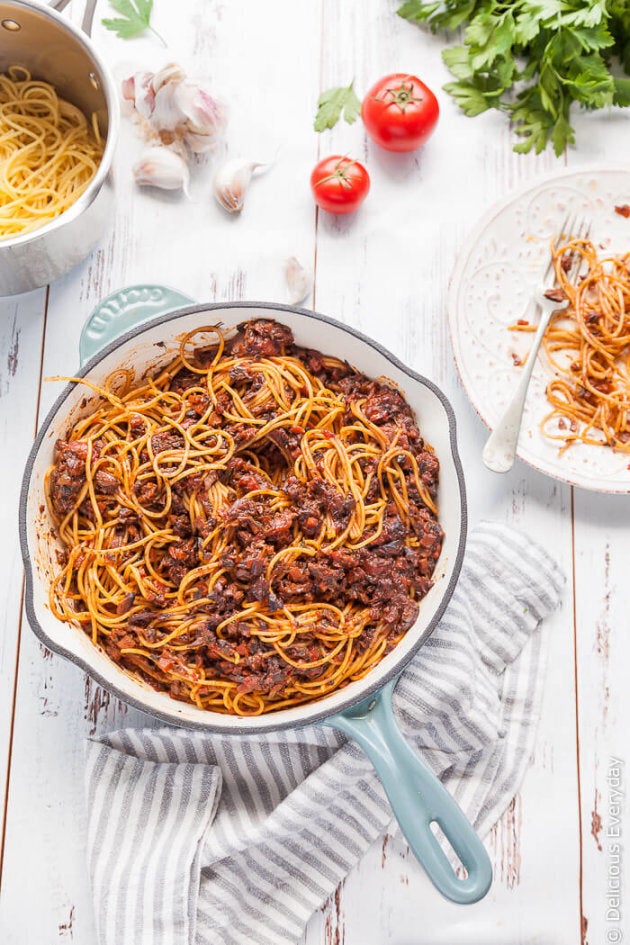 5. Roasted ratatouille with spaghetti
For a veggie-packed spaghetti dish, try this roasted ratatouille spaghetti recipe which is fresh, light and perfect for summer. Serve with shaved Parmesan and a rocket salad with vinaigrette.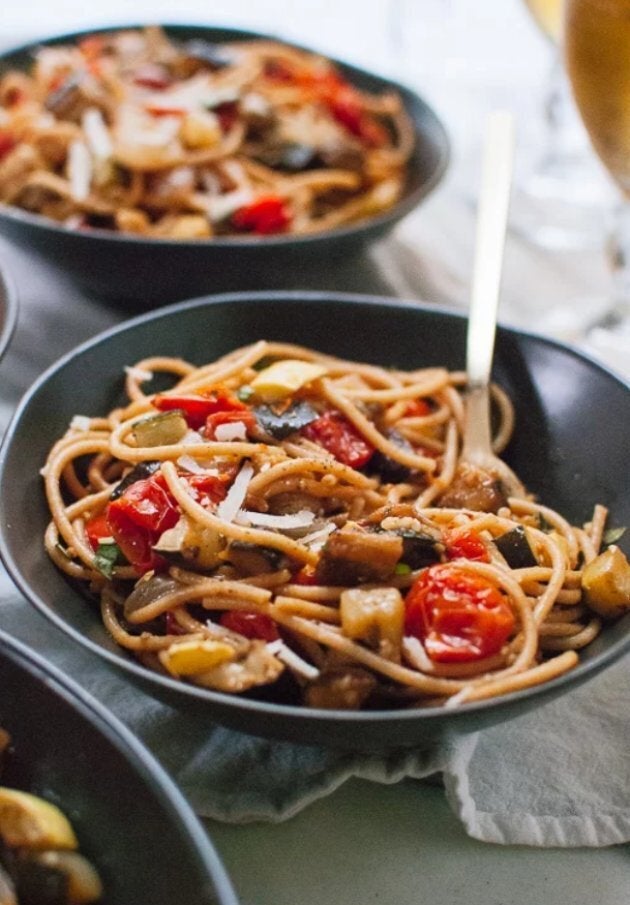 6. One-pot tomato and burrata spaghetti
Really can't be effed to cook? Make this simple, delicious one-pot spaghetti. All you need to do is pop the ingredients in a pot, simmer until the spaghetti is al dente, and serve with fresh burrata (or mozzarella) and basil. Easy peasy.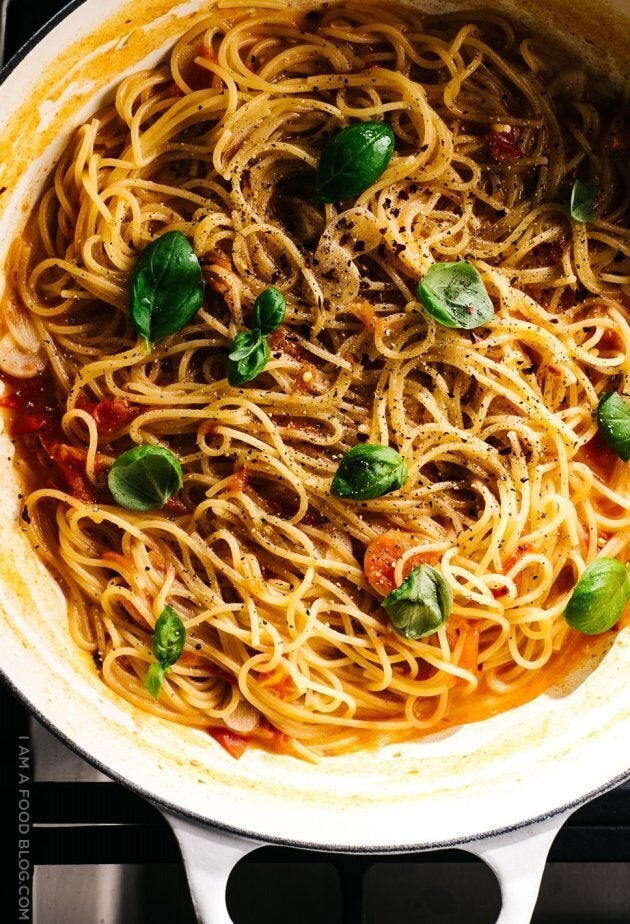 7. Creamy butternut pumpkin linguine with fried sage
This rich and creamy linguine is made with butternut pumpkin and sage. Surprisingly this recipe is actually cream-free, making it perfect for vegans and those with a dairy intolerance. Serve with salad or roasted vegetables.