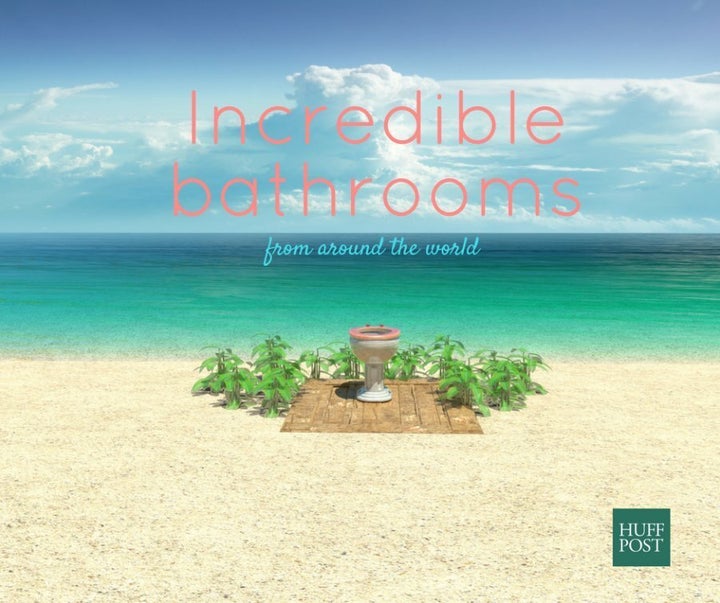 While hardly the first room you're likely to show off to a visitor ('and you won't believe how I've done the sink!') the importance of having a nice bathroom should not be underestimated.
After all, you probably spend more time in it than you care to realise.
However, there's a difference a great bathroom with, say, a heated towel rack (can anyone else say luxxxxury!?) and a bathroom so amazing it's almost silly. Yet, they exist.
From opulent bath tubs to showers with sweeping views, we've rounded up some of the world's most incredible bathrooms for your viewing pleasure.
New York, USA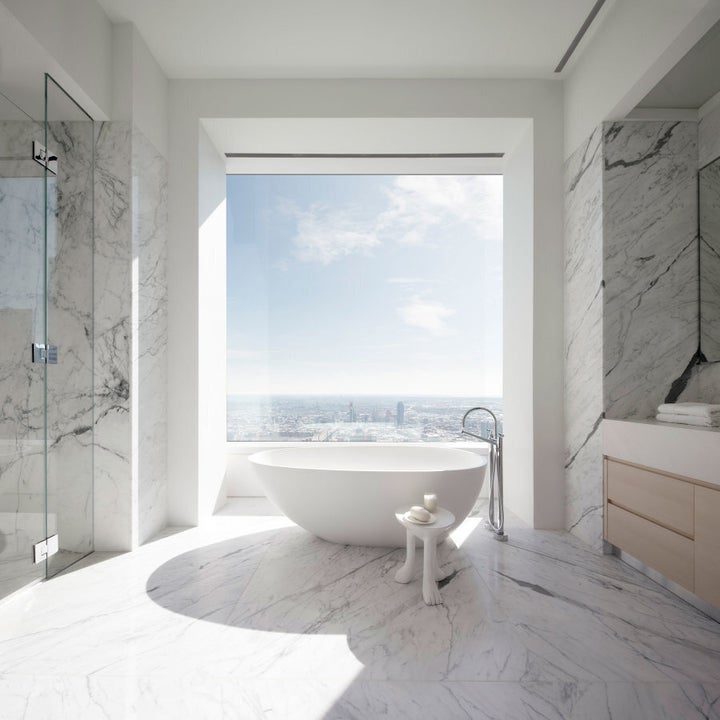 Welcome to 432 Park Avenue, where your bath tub comes with a phenomenal view of Manhattan. According to the website, "the masters baths at 432 Park Avenue feature freestanding soaking tubs framed with expansive windows, Dornbracht polished-chrome fittings, and radiant heated floors."
Oh, and did we mention the floors, walls and vanities are all made from marble?
To think, one of these babies could be all yours for as little as $17,500,000 USD!!
Syros, Greece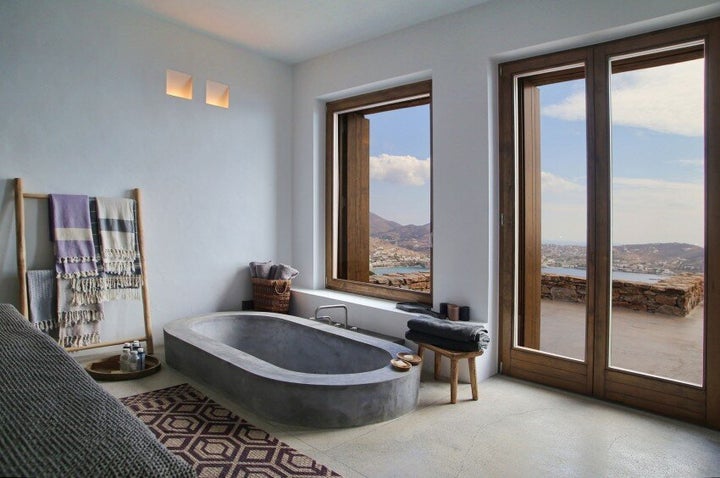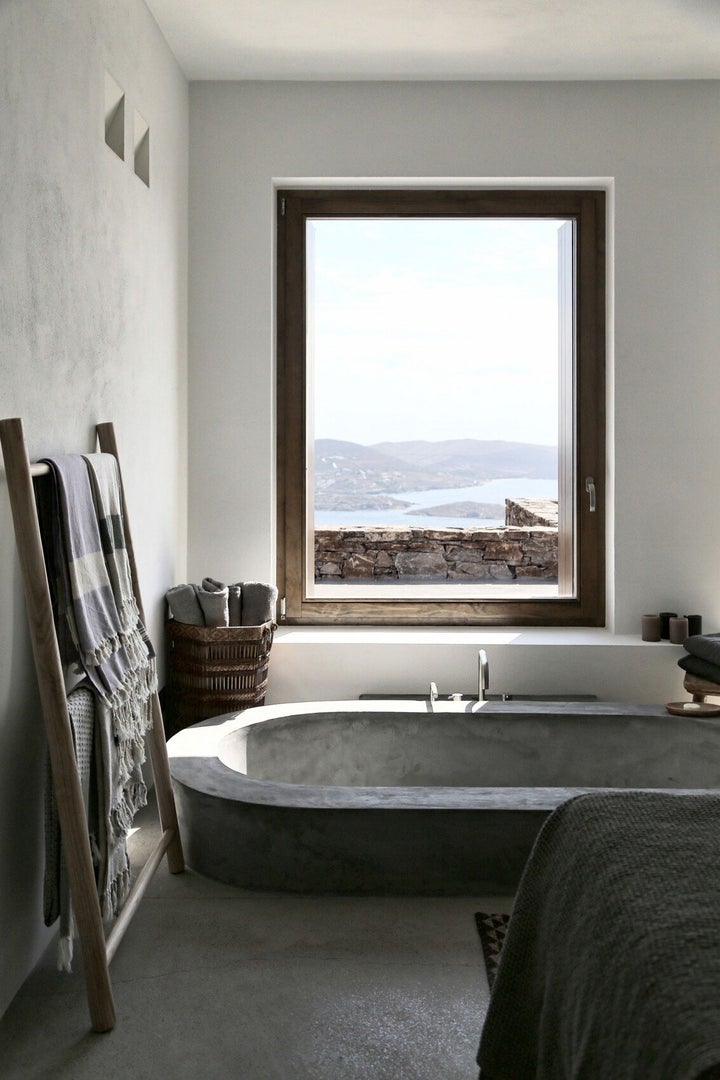 This summer house is able to host a family of four and their guests, and in our opinion, is only missing one thing -- you.
Tokyo, Japan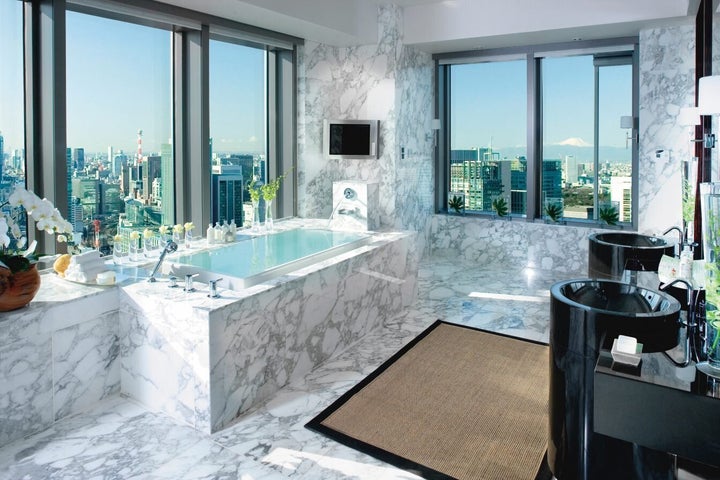 Walk-in shower and separate bathtub
Luxurious bathroom amenities
Plush terry bathrobes and Yukatas
Heated floors and towel racks
A television
... as well as one cracking view.
Montego Bay, Jamaica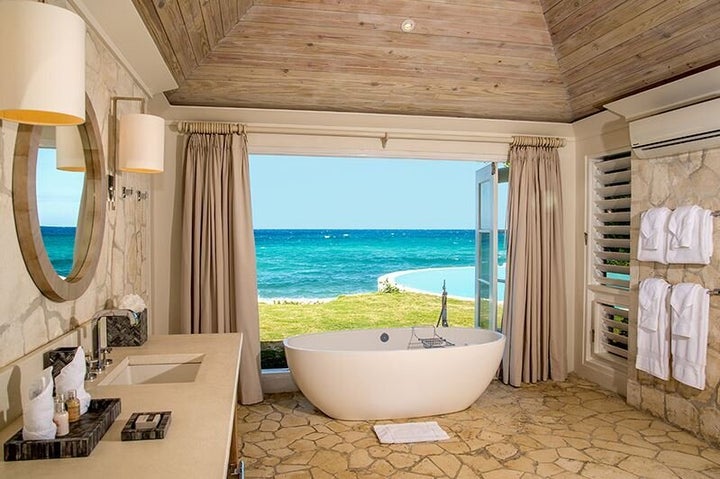 Got a spare $29,546 USD? This bathroom could be yours for an entire week.
Part of the Seaclusion 7 bedroom villa in The Tryall Club, Jamaica, this is just one of the many en suites you could be taking your morning shower in every day.
Bali, Indonesia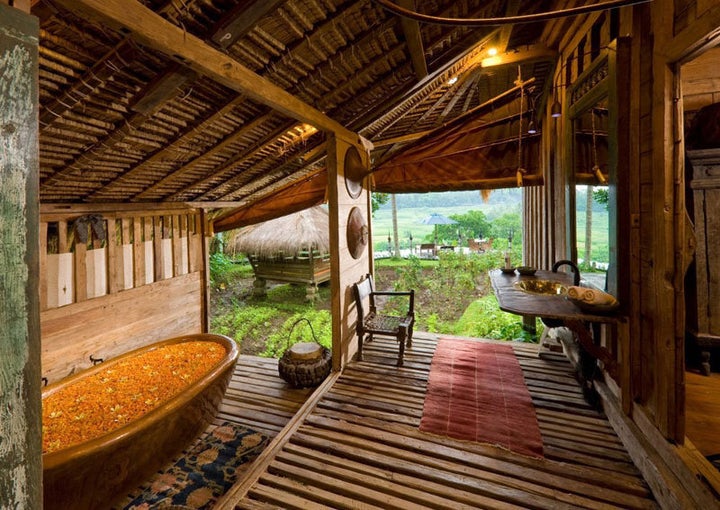 Talk about bringing the outdoors in. This stunning Balinese bathroom in Bambu Indah, Ubud, boasts "a generous rain shower and an exquisite hand-hammered, indulgent copper tub, designed and made by John Hardy".
Rumour has it you can see fireflies from your bathtub, too.
The Kimberley, Australia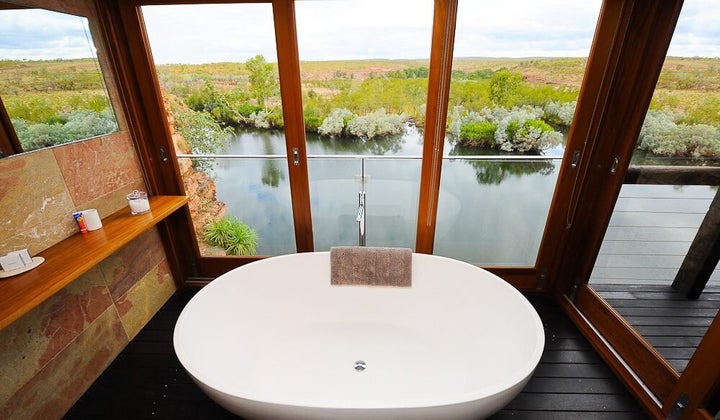 The Chamberlain Suite at El Questro Wilderness Park in Western Australia has a lot to offer -- including a stunning double bath which overlooks the Chamberlain Gorge.
Located in the east Kimberley, and totalling one million acres in size (!!) El Questro Wilderness Park is the definition of outback luxury, with the Chamberlain Suite offering panoramic views and a "wrap-around veranda with floor to ceiling windows to enjoy the magnificent sunset and sunrise over the gorge."
Now someone pass us a G&T.