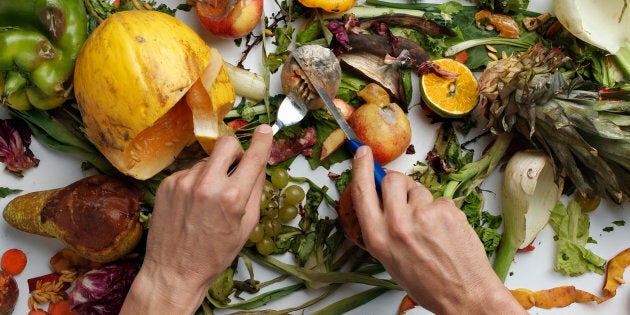 For every five bags full of groceries brought into the average Australian home, one is thrown out.
Of the nation's entire food production industry including farming and production, one third is wasted, including an estimated 20-40 percent of fruit that is discarded before making it on the shelf.
The nation's collective soiled produce, wasted leftovers and rotting fruit equates to 450,000 full garbage trucks worth each year.
Do Something About Food Waste infographic by lunchalot
Former event planner Ronni Kahn saw this waste first hand and it changes something in her.
"At the end of an event, I'd had so much leftover food because I didn't want anyone to go home hungry. I wanted to be generous but we'd end up with mounds of food," Kahn told The Huffington Post Australia.
"One day I thought there was food being wasted, and there were people going hungry, why don't I join the two?"
This was the beginning of food rescue charity OzHarvest.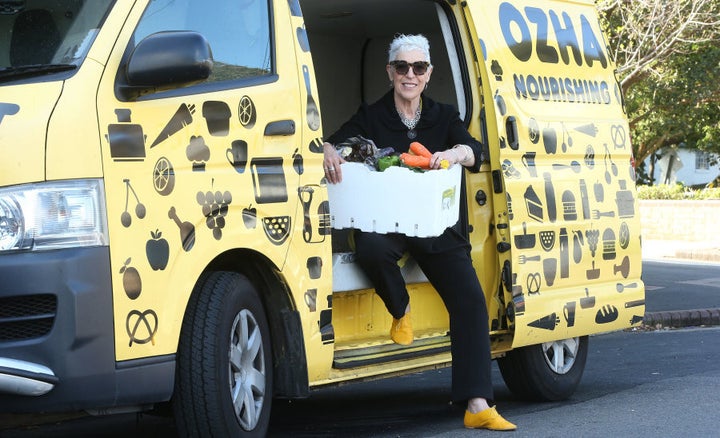 She said she was naive to the global scale of the issue.
"I was totally oblivious to just how big a problem this really was," Kahn said.
"We had to change the law in four states and once we started the food rescue and I grasped the scale of the problem, I realised we couldn't do it alone."
Today OzHarvest delivers food to 900 charitable organisations and runs food and nutrition classes as well as waste education programs.
"All I can say is my life is so much richer today," Kahn said.
"Maybe we don't write a shopping list to we buy whatever excites us in the supermarket and end up with too much," Iljadica told HuffPost Australia.
"Or we have food ready to cook but someone invites us to the pub for dinner and that sounds more fun so we go out, and all that food ends up going moldy.
"There's a lot of practical stuff you can learn to avoid waste before it's created."
Reduce Your Waste

Make a shopping list accounting for what you actually need each week
Check for leftovers before cooking anything new
When cooking with veggies, use the whole stem and root
Freeze what you won't use this week
If you'd like to support HuffPost's campaign to #EndWaste in partnership with Change.org, you can start a petition or sign one here.