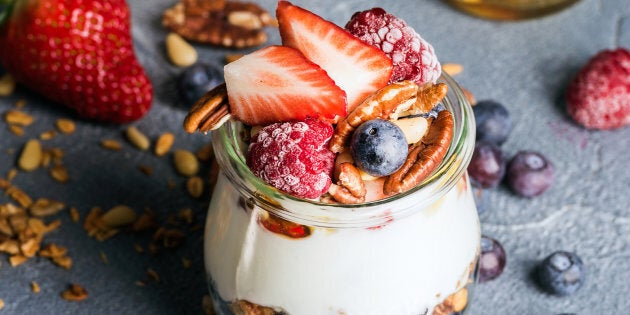 Healthy snacking is a fine art -- you either stuff your face and accidentally make a meal out of it, or eat too little and end up overeating a few hours later anyway. When you get the perfect balance, you're doing pretty well.
But what does a healthy snack really look like, and what's the right portion? To find out, HuffPost Australia spoke to two dietitians, Alexandra Parker and Anna Debenham, of The Biting Truth.
"More often than not, snacking is what makes or breaks a healthy diet," Debenham told HuffPost Australia.
"You might be ticking the boxes with your main meals and physical activity, but if what you're snacking on isn't up to scratch in terms of nutrition then you could be undoing all your hard work."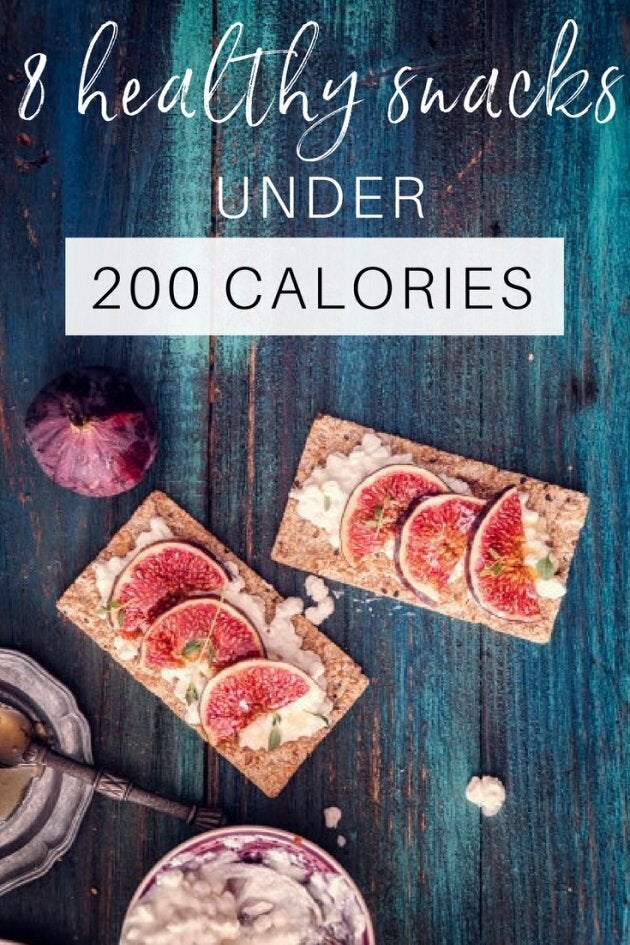 Why should we snack?
Let's take a step back and look at the benefits of (healthy) snacking in the first place.
"Snacking can help to keep hunger at bay and prevent you from overeating at meal times," Debenham said.
In other words, by skipping snacks when you're hungry, you may consume more food than your body needs the next time you eat a meal as you're overcompensating for your hunger.
"Snacking allows individuals to learn how to tune into their hunger cues and respond to them appropriately," Parker told HuffPost Australia.
"For example, if they feel hungry between a meal they will satisfy this with a snack, rather than ignoring it which can lead to overeating at the next meal.
"Snacking is also an opportunity to sneak in nutrient-rich foods -- for example, vegetables and fruit."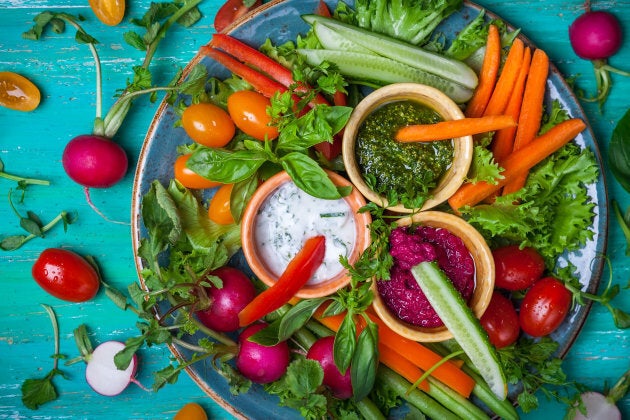 How big should a snack be?
"In terms of energy, the Australian Dietary Guidelines recommend keeping snacks to about 600 kilojoules, or about 140 calories," Debenham said.
"Remember to watch your portion sizes as snacks are not meant to fill you right up, but rather serve as a way to keep hunger pangs at bay between meals.
"It is also important not to snack on autopilot, which is often the case if we're at our desk or otherwise on the run. Smart snacking means munching (mindfully) on portion-controlled nutritious nibbles."
And don't forget to mix up your snacks throughout the week to get a variety of nutrients and benefits.
"Choose snacks that are made up of wholesome, real ingredients as these will be packed with nutrients," Parker said.
"Variety is important to spice up your snacks every now and then. Instead of having the same foods day in and day out, try to aim for something new every few weeks to keep things exciting. You might find some new favourites too."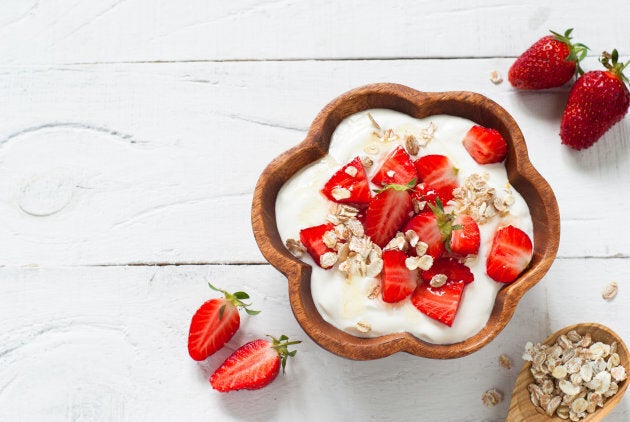 A small tub of yoghurt and a piece of fruit (or handful of berries)
Veggie sticks with homemade hummus dip
Small packet of air-popped popcorn
Handful of unsalted nuts
Small packet of roasted chickpeas or fava beans
2 boiled eggs
4 vita-weat crackers with a couple of tablespoons of cottage cheese
Homemade banana ice cream
"If you're after something decadent, sweet and creamy without any of the nasties, then this is the one for you. It's as simple as frozen banana in the food processor, whipped up into an ice cream consistency," Debenham said.