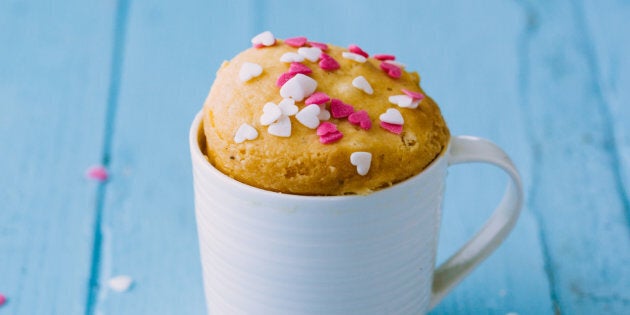 When you feel like eating cake, the best option would be to go to the supermarket and buy those $4 mud cakes, right?
Well, yes, but if you don't want to down a whole cake in the span of one evening (or you can't be arsed to go the shops), there's good news: you can make your own mini cake at home, in a mug, in under three minutes, with ingredients you probably already have lying around.
Yes, only three minutes stand between you and these dreamy mug cakes. Choc chip, nutella, mocha, banana, double choc, blueberry, choc mint -- the works.
All you need is a mug, a few ingredients and a microwave (or an oven, though it will take a little longer to bake), and your cake of choice is made and ready to eat.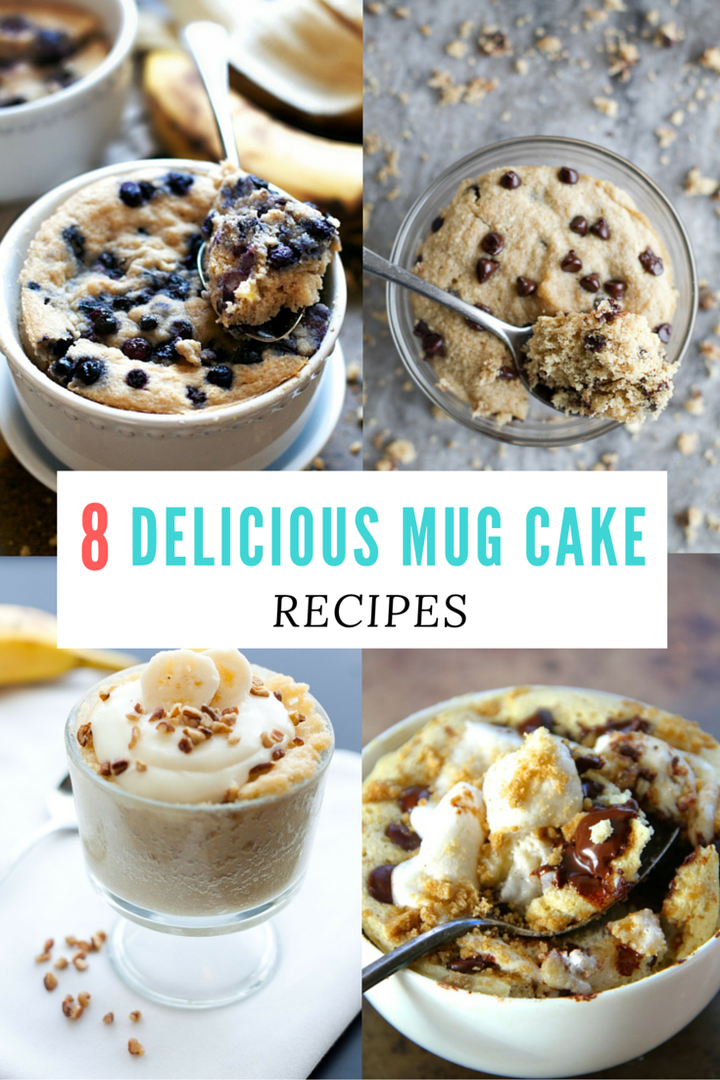 1. Chocolate chip cookie dough mug cake
This recipe had us at 'chocolate chip cookie dough' -- the single greatest flavour ever. This mug cake is light, fluffy and as healthy as you can get without it tasting like cardboard. It's pretty low in sugar, vegan and made with whole grain oats instead of flour, so you can feel virtuous while digging in.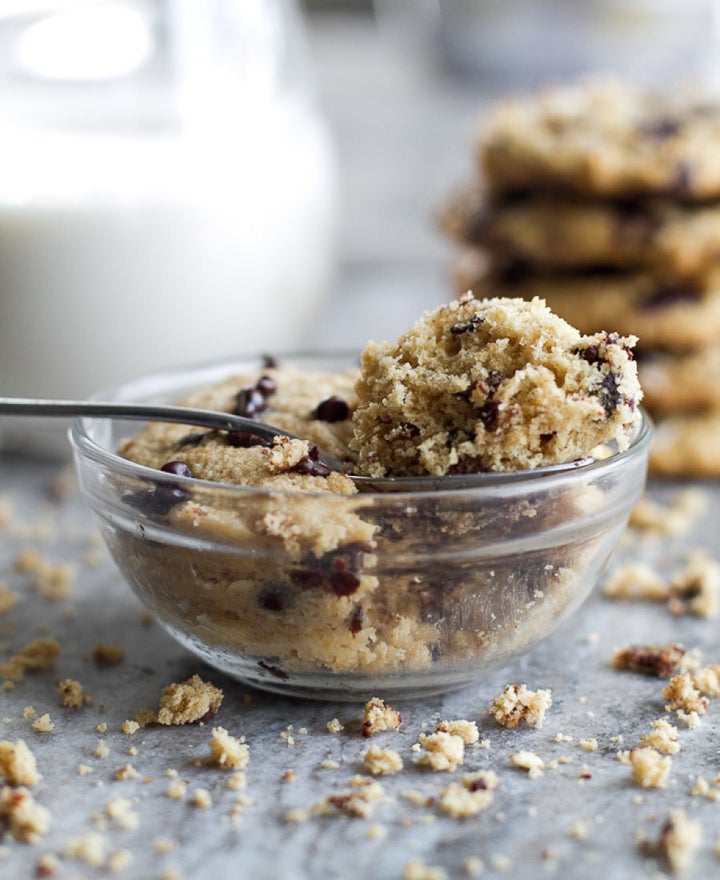 2. Banana mug cake with simple cream cheese frosting
This mug cake is perfect for when you've got some spotty bananas in your fruit bowl. Imagine banana bread had a baby with vanilla cake, which has then been smothered in a simple cream cheese frosting and finished with pecans. It's sweet, rich and we want it now.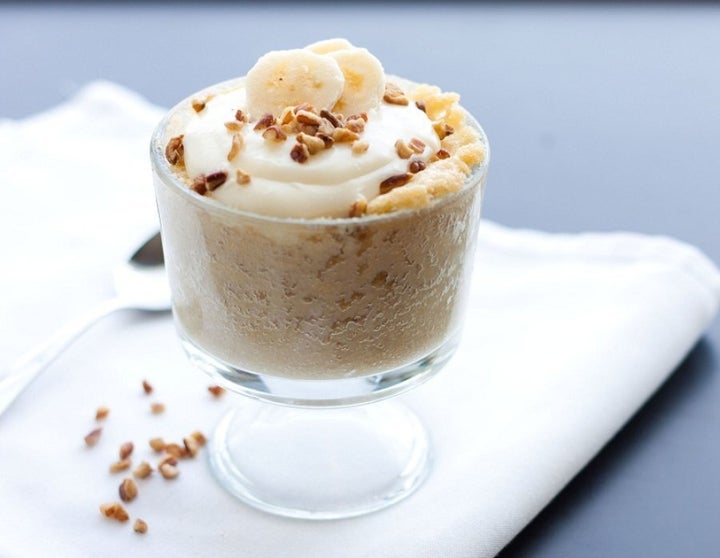 3. Double chocolate mug cake
No recipe feature (or life, for that matter) would be complete without the inclusion of a chocolate -- especially a recipe that's double chocolate. This mug cake is the answer for when intense chocolate cravings arise. You only need six ingredients to make this bad boy. Pop it in the microwave for a few minutes and you're set.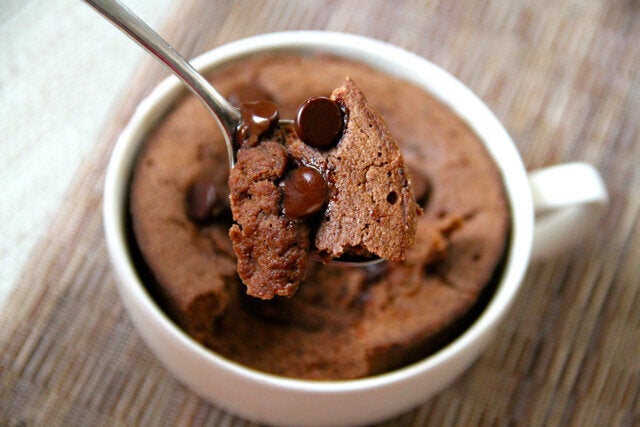 4. Blueberry banana bread mug cake
Ideal for when you feel like inhaling a whole loaf of banana bread, this mug cake version is light, fluffy and studded with blueberries. This single serve banana bread takes less than five minutes to make so there's no excuse to not have an amazing mug full of banana-y, cinnamon-y, blueberry goodness.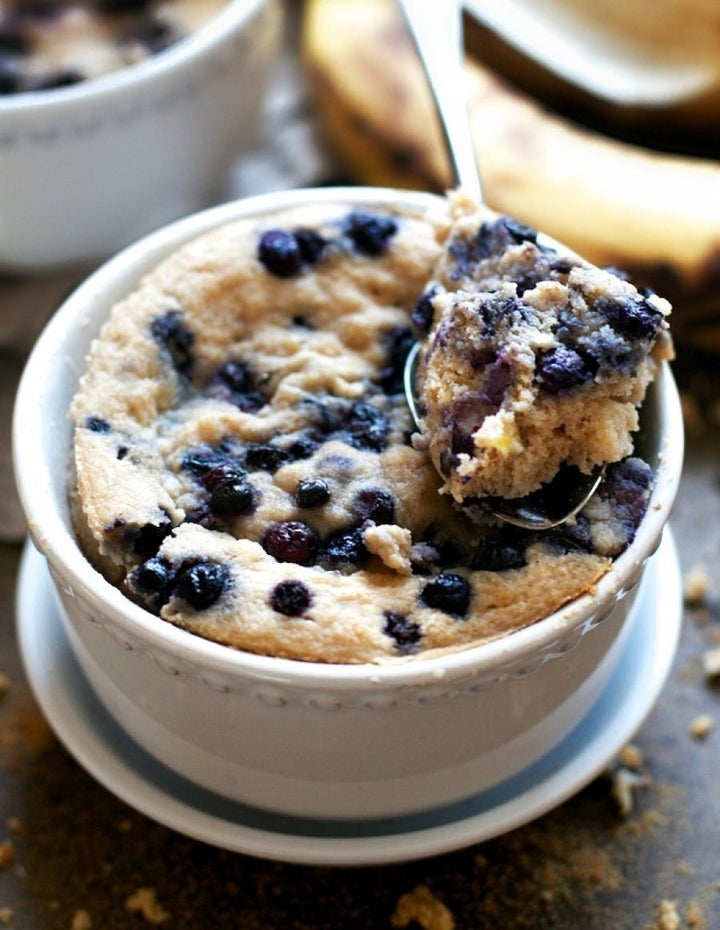 5. Healthy one minute mint chocolate brownie
Choc mint fans, rejoice. This one minute mint chocolate brownie has got your back. It's fudgy, rich and packed with chocolate flavour, as well as being naturally gluten free, paleo and vegan. This mug cake is also oven tested, so microwave-free folk can enjoy it, too.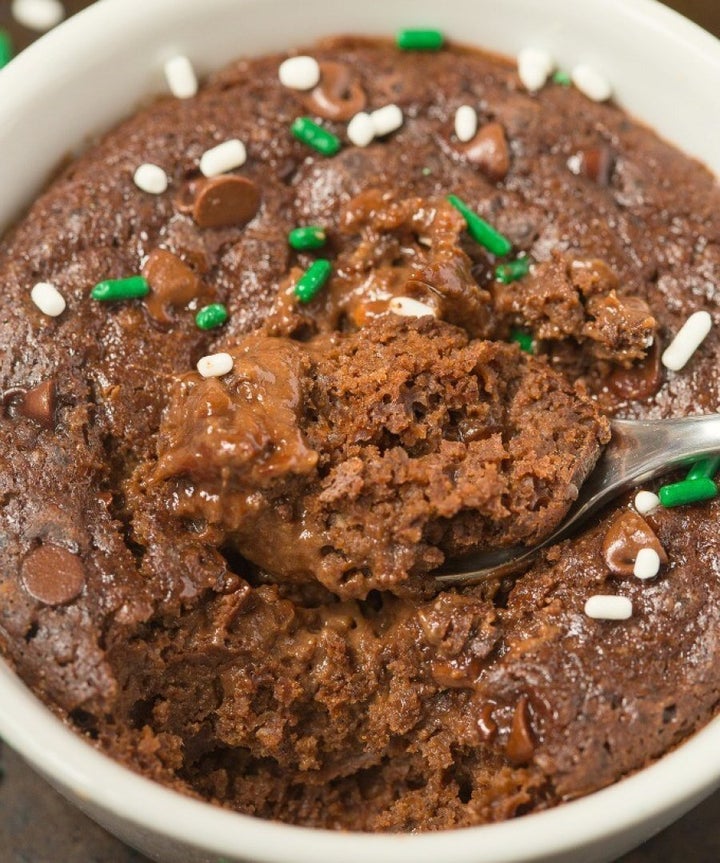 6. S'mores mug cake
In case you don't know what s'mores are, they're a magical American campfire sandwich of roasted marshmallow and chocolate between two graham crackers (the closest version of these cookies we have here in Australia are digestive biscuits). This dessert features all the classic s'mores elements but doesn't require campfire. It's also in cake form, meaning it's super soft, doughy and fluffy.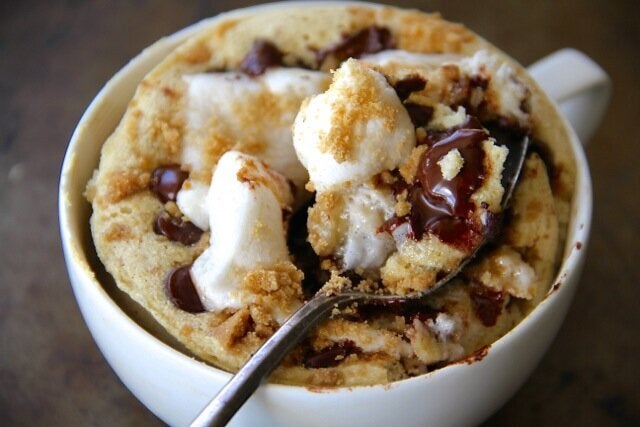 7. Nutella mug cake
Oh lordy. As if nutella wasn't delicious enough on its own, it just had to feature in this rich, chocolate-packed single serve cake. If you're feeling fancy, top your mug cake with whipped cream and fresh raspberries. #cleaneating.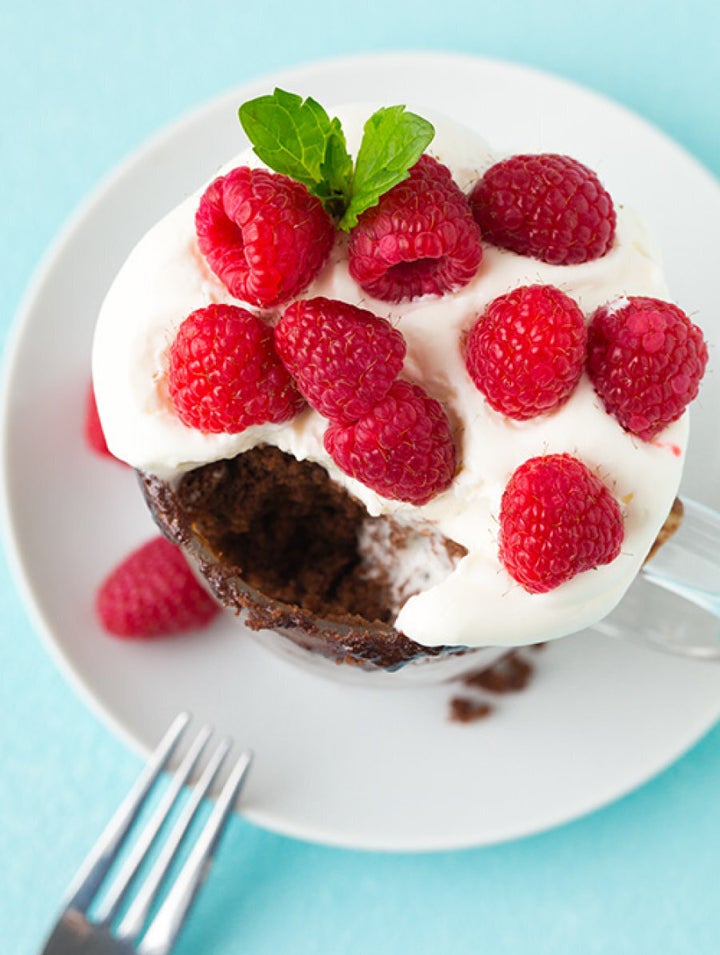 8. Mocha chip mug cake
If you need a little pick-me-up, this mocha chip mug cake might do the trick. Made with naturally sweet coconut flour and coconut sugar, this mug cake is soft, fluffy and gluten free, and requires only five minutes and seven ingredients.