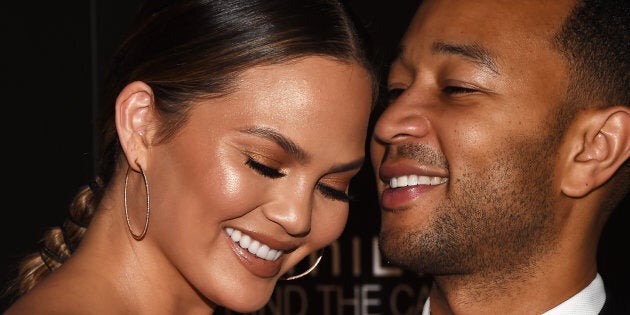 For the most part, being a human in 2016 has been pretty awful.
It's felt as if we've been chewed up, spat out and lit on fire. But throughout the flames, there have been some special moments. Namely, moments that lifted us up and reminded us that there is still good in the world.
In no particular order, we round up the loveliest, most charming moments of 2016 from the couples that put their love on top.
1. When John Legend serenaded Chrissy and baby Luna, because well, he's John Legend
The definition of #EverythingGoals, no? Can we all just move into the Legend-Teigen household already and die happy?
2. Blake Lively and Ryan Reynolds took Disneyland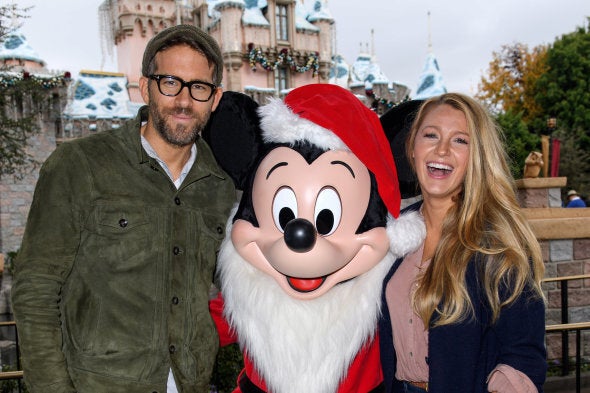 The fairytale couple wasted no time getting a selfie with Mickey at the happiest place on earth. Just look at Blake's face. DISGUSTING. Kidding. ADORABLE! And don't even get us started on the whole gang's Hollywood Walk of Fame appearance.
3. The Veronicas' Jess Origliasso and Ruby Rose rekindled their love
After a failed on again, off again relationship in 2008, the pair got back together after Rose featured in the duo's video for On Your Side.
"We've been friends for eight years. We just reconnected over doing this video. We sort of just fell in love. It's pretty cute, honestly," Origliasso told Nova.
4. When a guy proposed to his zookeeper girlfriend in the middle of her bird show
After selecting who she believed to be a patron of Taronga Zoo -- to provide her bird with a gold coin -- the "stranger" instead provided an engagement ring, which the bird naturally took back to its keeper. Stranger gets down on one knee and then, BOOM! The proposal of hers (and our) wildest dreams.
5. Practically any time Chris Hemsworth spoke a word
Including when he shut down tabloid rumours him and wife, Elsa Pataky were splitting up. Really, it only made us love them even more.
6. Channing Tatum's birthday message for wife, Jenna Dewan
Love metaphors are few and far between these days but we can always rely on Channing Tatum to bring the Shakespearean romance. This year the duo celebrated 11 years together, seven of them married.
7. Prince Harry and Meghan Markle doing nothing particularly at all
But who really cares? BECAUSE THEY ARE THE CUTEST.
8. When Margot Robbie and Tom Ackerley owned their nuptials, toyed with us all
Media outlets were sourcing "reports" the pair had wed for a good 24 hours before Robbie set the record straight, sticking it to us all with this cheeky post. What a team.
9. When Katy Perry and Orlando Bloom made a special visit to sick kids
Dressed up as Santa and Mrs. Claus, the duo dropped into the Children's Hospital Los Angeles this week to visit some young patients. Does it get much sweeter? Probably not.