Thanks to conflicting nutrition information and food trends on social media, and misleading food labels, our general perception of which foods are healthy (and those which are not) can be skewed -- majorly, according to a new survey.
The survey by LiveLighter, a partnership between Cancer Council Victoria and Heart Foundation, asked 1,097 Victorian adults aged 18-64 and 134 Victorian nutritionists and accredited practising dietitians to label 57 foods and drinks as 'healthy' or 'unhealthy'.
Here's what the results showed.
"What we found, interestingly, is there was quite a number of foods which the health experts and the public disagreed on and ranked differently according to their healthiness," LiveLighter campaign manager and dietitian Alison McAleese told HuffPost Australia.
Some of the foods and drinks which were rated as 'healthy' more by the public than experts include coconut oil, gluten-free cakes, orange juice, frozen yoghurt and muesli bars, which are often heavily marketed as good for us.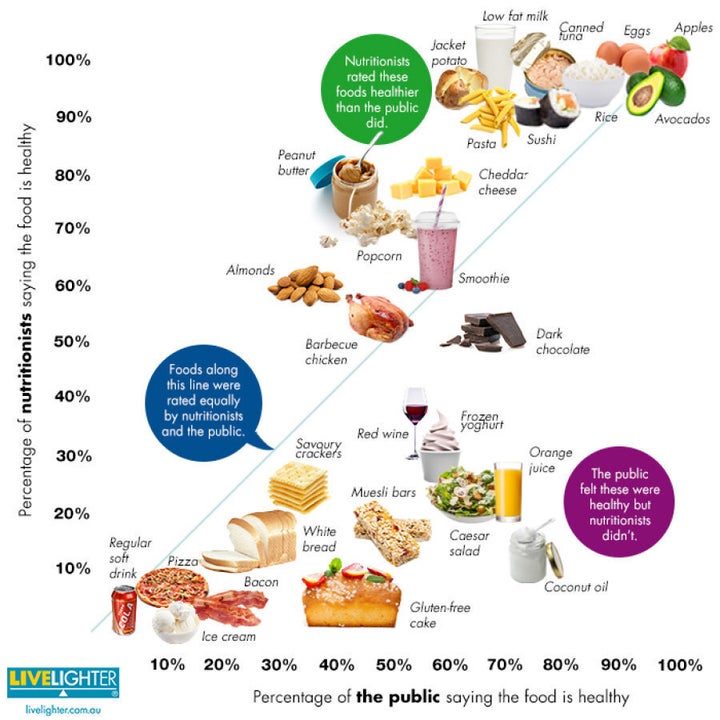 "What we noticed was a lot of the foods that the public ranked as 'healthy', which the nutritionists and dietitians didn't, are foods that have recently been popular, trendy or part of the fad diets going around," McAleese said.
"We think that this buzz around them makes them sound healthier than they are."
Confusing food labels, which include buzzwords like 'organic' and 'natural', could also be to blame for the disconnect between what the public and health experts believe are healthy.
"It's also the packaging on these foods, which tends to promote the 'natural' elements or the fact that they're less processed, although this might not be the whole truth about that product."
Meanwhile, foods such as pasta, jacket potatoes, low-fat milk, peanut butter and popcorn were considered 'healthy' by a higher percentage of experts compared to the public.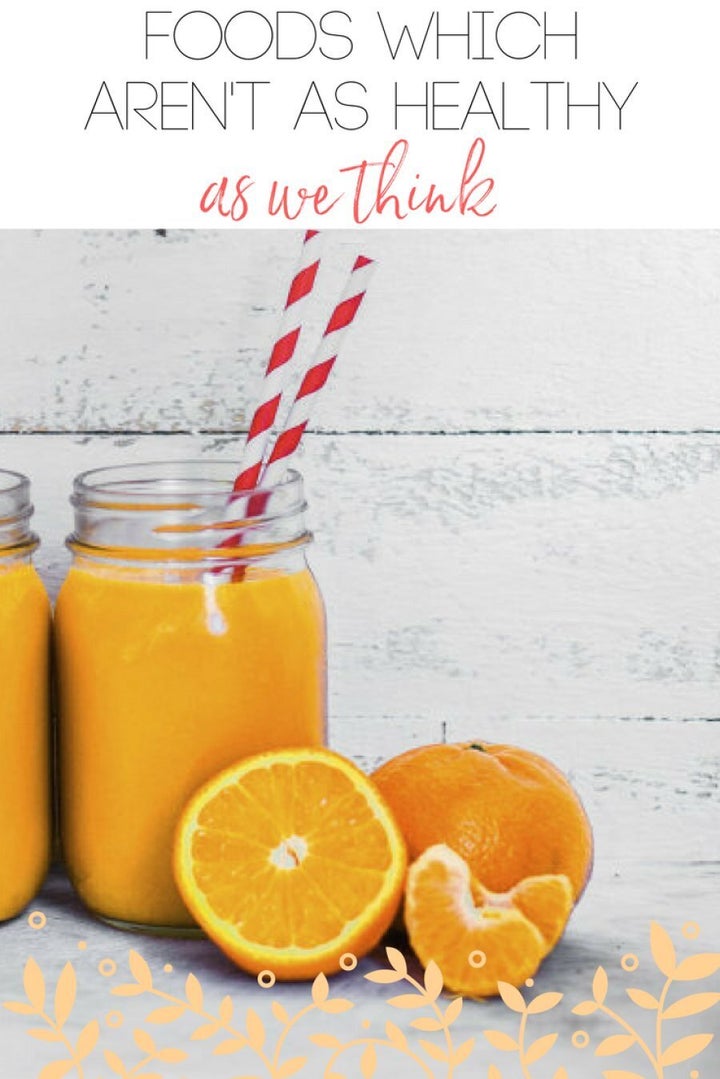 9 foods which aren't as healthy as we think
1. Orange juice
"The nutritionists and dietitians didn't rate orange juice as a healthy option, whereas the public did, so there's definitely a big gap there," McAleese said.
Seventy-one percent of adults rated orange juice as healthy, while 76 percent of health experts disagreed.
"The reason the nutrition experts wouldn't have put that as healthy is because in the Australian Dietary Guidelines it's recommended only as an occasional option, not as a regular way of consuming fruit as it's very high in sugar."
2. Gluten-free cakes
A considerable 44 percent of people said gluten-free cakes were healthy, while 94 percent of dietitians and nutritionists disagreed.
"Gluten-free cakes is a really interesting one, as well. Certainly for people who have coeliac disease it would be a better option than something with gluten, but the word 'cake' gives it away to the nutrition experts -- it's certainly not a healthy option for most people."

3. Muesli bars
Muesli bars are another food which showed a big difference in perspective between the public and nutrition experts -- 52 percent of adults rated them as 'healthy', while only 18 percent of nutrition experts thought the same.
"Very few nutritionist said it was a healthy option, whereas the public did," McAleese said.
"This one in particular is probably due to very clever marketing around promoting some positive elements of the muesli bar without telling us they're often really high in sugar and sometimes fat."
4. Frozen yoghurt
While 62 percent of adults surveyed said frozen yoghurt was healthy, 69 percent of health experts disagreed.
"Frozen yoghurt sounds like it's yoghurt, but generally it's closer to ice cream than a tub of yoghurt," McAleese explained.
"Particularly the ones you buy in the store, you tend to add lollies and chocolate on top, as well. There was a big difference with this product, and we encourage people to cut back on frozen yoghurt. See it as an occasional food, not an everyday one."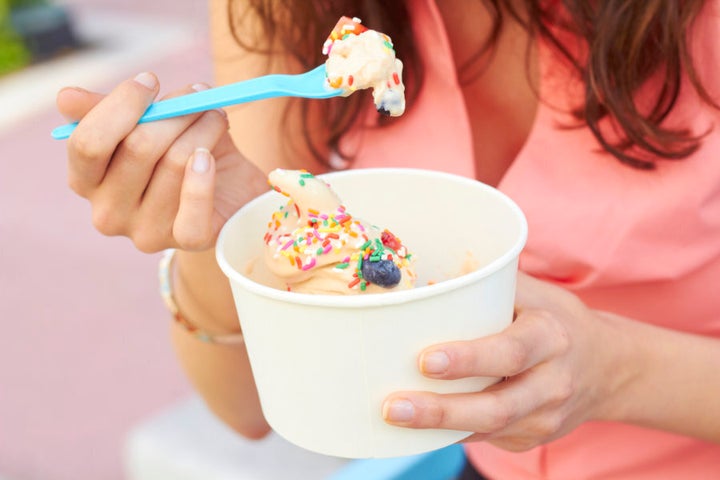 5. Coconut oil
There's been a huge debate surrounding coconut oil of late and this survey highlights the confusion. Seventy-five percent of adults surveyed said coconut oil was 'healthy', while 85 percent of experts disagreed.
"Out of all the foods surveyed, coconut oil is where we saw the biggest difference between the nutrition experts and the public," McAleese said.
"Coconut oil has been very popular in a number of diets and it's often sold as a health food. What we know about it is that it's very high in saturated fat and it does seem to raise cholesterol.
"The research also shows it might be better than some of those other animal fats like butter, but it's certainly nowhere near as good as plant oils like olive oil, so we encourage people to choose them instead."
Other foods with a large percentage point difference between what the public and experts deem healthy include Caesar salad (44 percent difference), butter (25 percent difference), low-carb beer (23 percent difference) and protein shakes (25 percent difference).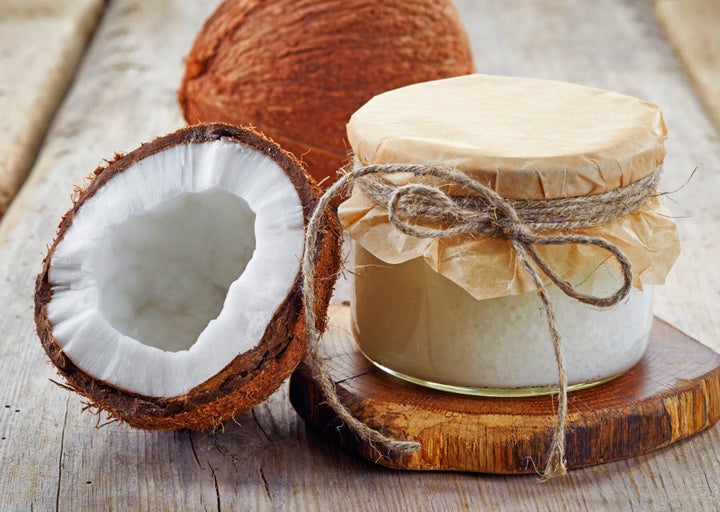 At the other end of the scale, there were foods surveyed which are actually healthier than the public think. That is, a greater percentage of nutritionists listed the following foods as healthy, compared to to the public.
6 foods that are healthier than we think
"What I noticed about the ones which were the other way around, is they are foods which have been around for a long time and perhaps aren't as trendy as the foods people have recently thought are healthy," McAleese told HuffPost Australia.
Take sushi, for instance. While 95 percent of health experts rated sushi as 'healthy', 81 percent of the public agreed.
"Sushi is a nutritious option and is often a good takeaway food if you're looking for something that's quick," McAleese said.
Pasta also had a big difference in 'healthy' perception between the two groups -- 68 percent of the public versus 95 percent of nutrition experts voted pasta as 'healthy'.
"I suspect that's partly down to how people think of pasta, when it's full of creamy sauce, whereas a dietitian is picturing a bowl of pasta with tomato-based sauce. What you put on top of it is important," McAleese said.

"It's the same for popcorn. There was a big difference in ranking of popcorn in the two groups. You can have a really healthy popcorn, particularly if you make it yourself or choose one which doesn't have too much butter or added salt. Popcorn you get at the cinema, for example, is probably very high in butter and salt."
Other foods like jacket potatoes, low-fat milk and peanut butter were also considered healthy by a higher percentage of experts, compared to the public.
"From an education perspective, the survey showed us where the gaps are and where we can highlight foods which are healthy and those which aren't," McAleese said.
"In terms of what individual people can do, when you go to the supermarket, don't pay much attention to the front of the packet as this is where all the marketing and buzzwords are.
"If you turn it over and look at the back of the packet, this is where you get the full picture. Read the ingredient list and nutrition information panel -- this is much better for making your own judgement of whether a food is healthy or not."
Here's the full rankings of foods for public and experts: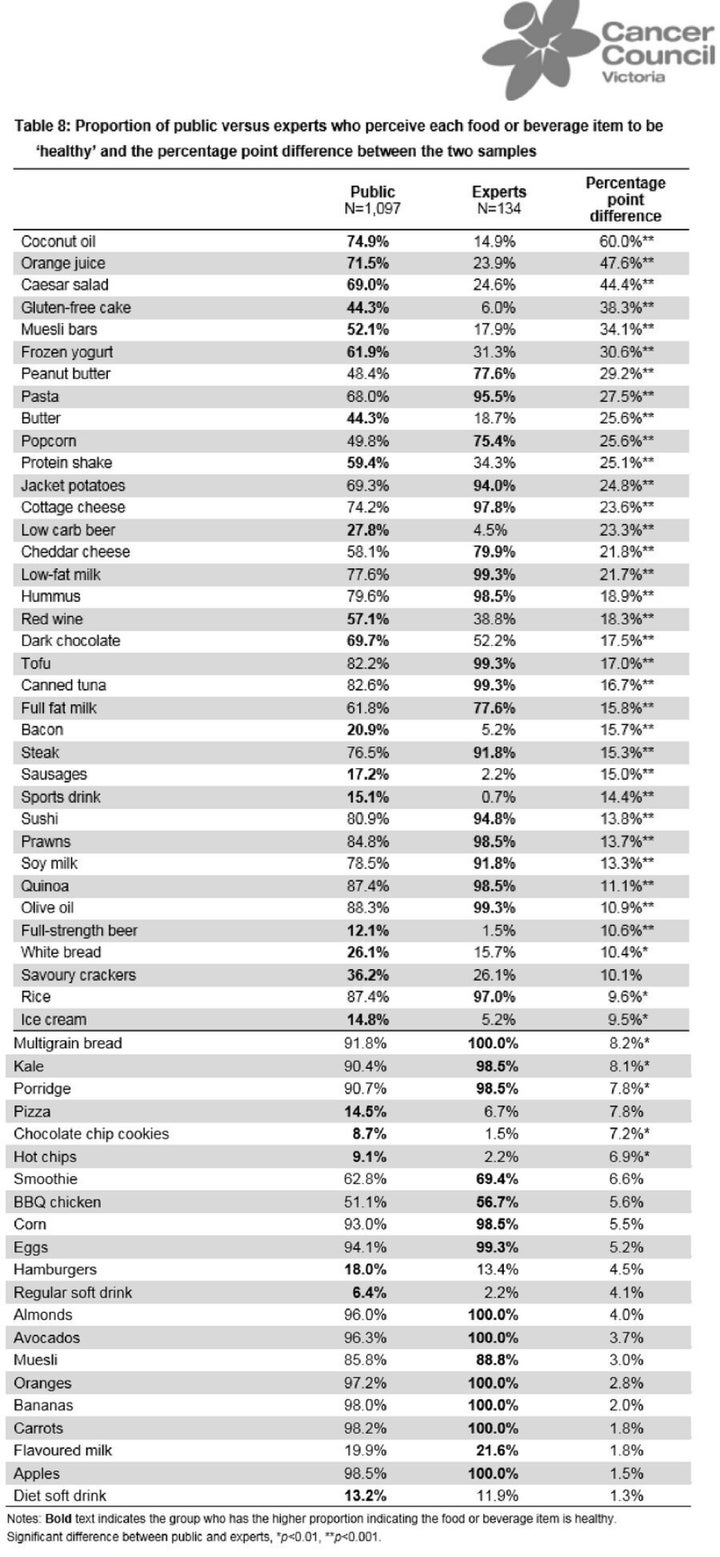 Click below to subscribe to the Refresh podcast by HuffPost Australia on iTunes.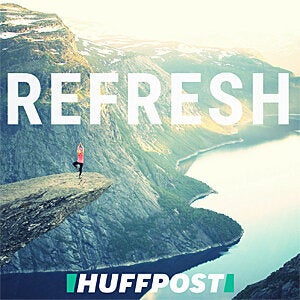 ALSO ON HUFFPOST AUSTRALIA