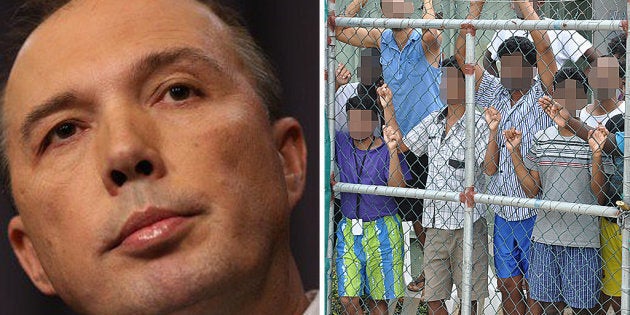 CANBERRA -- Conservative politicians and commentators are outraged by the government settling a $90 million class action lawsuit with Manus Island asylum seekers, but compared to the astonishing costs of Australia's offshore detention program, the compensation payout is but a drop in the ocean -- $573,000 per person, per year, and nearly $14 billion in recent years.
A landmark class action on behalf of 1905 men formerly detained in the Australian detention facility in Papua New Guinea was due to start in Melbourne on Wednesday, but was adjourned following a last minute settlement with the Commonwealth government and its service providers G4S and Broadspectrum. The exact details of the settlement and breakdown of payments by each party are confidential, according to lawyers Slater and Gordon, but the final figure will see $70 million in compensation payouts awarded to the asylum seekers and around $20 million in costs to the lawyers.
"We're being taken for fools," Hanson said. Roberts called the compensation a "big incentive to try and make it to Australia" and a "payday". Kenny said it was "madness". Abbott claimed the asylum seekers "unfairly took advantage of our nation's generosity" and said he doubted the pain and anguish reported by asylum seekers. Bolt claimed the asylum seekers were simply trying to "clean up" financially.
Ninety million dollars is no small sum, by any means. But while these conservative identities raise cost concerns over the settlement, there are other financial issues around offshore detention -- namely, the fact that it cost Australia $573,000 a year to keep just one asylum seeker in offshore processing centres on Manus and Nauru. That's the price for just one asylum seeker, for one year.
As of May 31, the Department of Immigration and Border Protection reported "there was a total of 816 people in Manus Island RPC and 370 people in Nauru RPC". Many hundreds more have transited in and out of the centres after being found to be genuine refugees.
The federal Parliamentary Library reported that the "2016–17 budget papers indicate that estimated actual spending in that year was almost $1.1 billion". There was $811 million for "irregular maritime arrivals (IMA) Offshore Management" in the 2015–16 budget, and another $342.1 million over two years in the 2015–16 Mid-Year Economic and Fiscal Outlook (MYEFO).
Immigration minister Peter Dutton himself, who criticised Slater and Gordon as "ambulance chasing" in parliament on Wednesday, added further weight to this. He confirmed that in recent years, Australia had spent nearly $14 billion on detention.
"To date Australian taxpayers have paid more than $13.7 billion to clean up Labor's loss of control of our borders," Dutton said in a release.
The minister said that the government "strongly refutes and denies the claims made in these proceedings" and said that the settlement "is not an admission of liability in any regard". Rather, he claimed, the settlement was in an attempt to save money.
"The Commonwealth is required by the Legal Services Directions to endeavour to avoid, prevent or limit the scope of legal proceedings. Decisions on how to resolve legal matters are made on a case-by-case basis informed by legal advice and considered against the costs of lengthy trials and other factors," he said.
"An anticipated six month legal battle for this case would have cost tens of millions of dollars in legal fees alone, with an unknown outcome. In such circumstances a settlement was considered a prudent outcome for Australian taxpayers."
Strangely -- for Dutton, for Hanson and Roberts, for Abbott -- this idea of financial prudence hasn't been turned to the costs of Australia's refugee processing and detention program.
Click below to follow HuffPost Australia Politics on Facebook!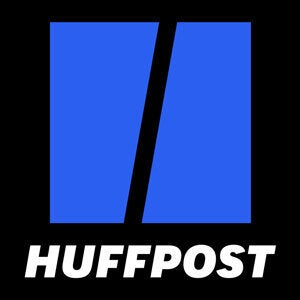 ALSO ON HUFFPOST AUSTRALIA