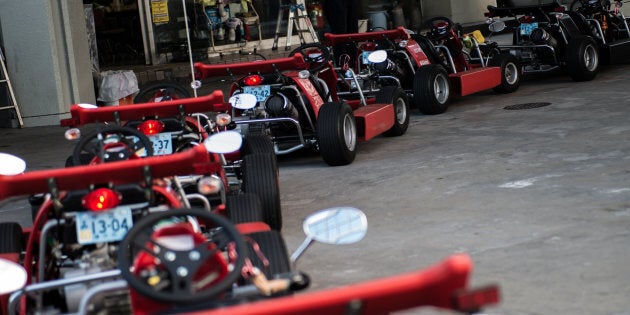 Called the 'Niagara Speedway', the track will feature a corkscrew section that reaches more than ten metres high, and a number of elevated sections that will make you feel like you're on Rainbow Road or racing through Bowser's Castle.
The track is similar to the one in Branson, Missouri which has three different go-kart courses modelled around the famous video game.
Built by HOCO Entertainment and Resorts, the tracks aims to revitalise flagging Niagara tourism.
First launched in 1992, Mario was originally a spin-off from Nintendo's more successful Super Mario video games.
But the car-racing game took on a cult-like status over the years -- it has sold more than 100 million copies worldwide. Thirteen games in the series have been produced, with the latest one, Mario Kart 8 Deluxe, being released in April 2017.
The track will open in 2018.
Check out some of pics of the track -- and its sister track in Branson -- below: