The question about whether video games or 'esports' is a real sport is incredibly debatable. It's all a matter of whether sport, by definition, means you should be going outside and kicking a ball or whether we need to acknowledge that chess is considered a sport then why not video games? Both require skill and strategy.
Yet, regardless of where you sit on the debate, there is no denying that e-gamers are equipped with mental focus and sheer competitiveness. With this in mind, Australian University Sport has decided to include esports in its events calendar for the Regional and Australian University Games for the first time.
The Uni Games kick off in Perth on September 25 and attract more than 15,000 student-athletes from 42 tertiary institutions across Australia, and featuring 39 sports; now including League of Legends esports.
League of Legends is an online game played by more than 67 million people globally each month. According to Riot Games, two teams, each with a unique design and play-style, battle head-to-head across multiple battlefields and game modes.
Sean McMahon-MacRae, from Australian University Sport told The Huffington Post Australia the inclusion of egames is a natural process.
"It's part of the evolving generation of gaming sports people. The tertiary education community is responding to this evolution and embracing new technologies, such as esports, as tools to increase engagement of university students on campus," McMahon-MacRae said.
"It allows for more students to get involved in representing their universities and TAFEs at a regional and national level."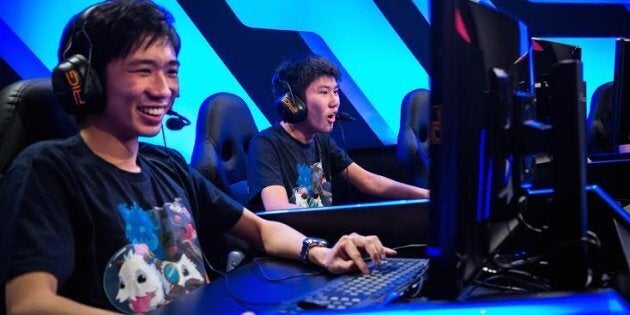 21-year-old UTS student Kevin 'Soraa' Mai has been playing League of Legends for five years and recently started playing competitively.
"I'm really excited that League of Legends is being featured as a sport in Uni Games because now people will be aware of the huge amount of skill involved. I realise some people refuse to accept that gaming is a sport, but playing egames is very similar to traditional sport. It still fills you with the same kind of adrenaline as the more physical sports and it is also incredibly competitive," Mai said.
"The world is moving towards virtual worlds so being in Uni Games is really part of the evolution of esports. League of Legends is a team based game and, just like other sports, it's a great way to meet people."
Just like every other competitive sport, Mai claims the nerves hit just as hard.
"You don't want to be the reason your team loses. Everyone is competitive and everybody wants to win."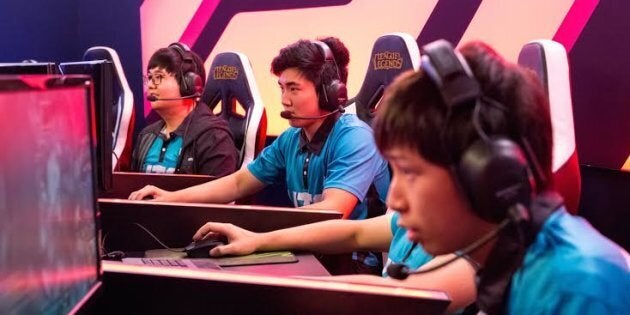 To claim the Australian University Games League of Legends esports title, teams need to progress through four stages: Inter-University tournaments followed by Regional online tournaments, the Nationals and then - if you're lucky - the Uni Games.