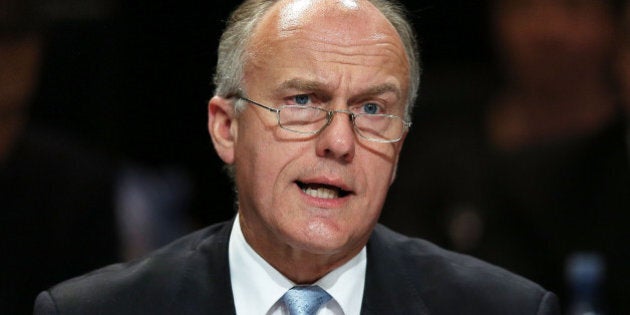 UPDATE -- Tony Abbott has accused the Opposition of "supporting the green movement in sabotage" by rejecting the government's move to change federal environmental laws.
The Government has accused green groups of and "gaming" the court system to stop major mining projects, like the stalled $16 billion Carmichael coal mine in Queensland.
It is moving to change a 15-year-old law introduced by the Howard Government in a bid to stop environmentalists using courts to stop large projects, unless they have a "real" and direct interest.
The Prime Minister wants the Adani mine, the largest coal mine in Australia, to go ahead.
"They shouldn't be subject to endless legal sabotage because the law gives green groups an unusual level of access to the courts," Abbott told reporters in Yass.
"We just want to normalise the standing so that people have got to have a real interest in the matter before they can bring an action."
The Government was forced to reconsider its approval for the Adani's Carmichael mine when it was found that Environment Minister Greg Hunt erred in considering the impacts on two threatened species, the yakka skink and ornamental snake.
The attempt to repeal section 487(2) of the Environment Protection and Biodiversity Act will have to pass the Senate.
Labor and the Greens are opposed, as is crossbencher Senator Glenn Lazarus.
"I strongly oppose the suggestion no one is allowed to appeal the decisions made in regards to major projects," Lazarus told RN Breakfast.
"I just think this is another attempt by this government to have full control and giving the people of Australia no rights."
But Abbott said the focus should be on the Labor Party.
"Forget the crossbench, where does Labor stand on this?"
"Why is the Labor Party supporting the green movement in its sabotage of investment, jobs and growth in Queensland?
"This is an issue for Labor, not for the crossbench and I say again, where does Bill Shorten stand?
Government Senate Leader Eric Abetz told the ABC's AM program that people opposed to mining projects, such as nearby farmers, would still have standing under common law.
"People have been gaming the system."
"I think, for example, a green group in Tasmania should not be able to challenge something elsewhere in Australia. "When you have green groups from across state borders, bringing challenges and bank rolling them etc., you really do have to question 'what is the game here?'"
The President of the Australian Conservation Foundation, former businessman Geoffrey Cousins, said the government is overreacting.
"The court actually did not make a decision here. That is a misunderstanding from people," Cousins told RN Breakfast.
"The Minister made a mistake and went to the court and asked for his decision to be withdrawn."
"The government is like a lot of little school boys who have been caught making a mistake and get angry with everybody else."