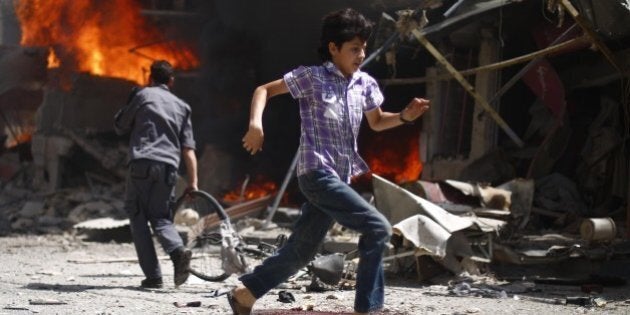 CANBERRA -- Prime Minister Tony Abbott says the government is seriously considering the request from the United States to expand Australia's role in the fight against ISIS militants.
The U.S. has formally asked Australia to expand its air warfare role to cover Syria, as well as Iraq.
If agreed to by the National Security Committee of Cabinet, RAAF Super Hornets could soon be striking Syrian targets.
"Obviously it is very serious request. We will take it very seriously," Tony Abbott told reporters in Perth.
He said the decision may take several weeks as the legality of such a move under International law must be assured.
"This is a movement of almost unfathomable, incalculable evil. And it is vital Australia does its part."
Last year, Australia secured an invitation from the Iraqi government to militarily engage within Iraq borders. There's no such invitation from Syria.
Complicating matters, the Australian Government doesn't currently recognise the regime of Bashar al-Assad.
But, Tony Abbott says while there may be a legal difference between striking Iraqi and Syrian targets, he says there is no moral difference.
"In the end, when they don't respect the borders, the question is, why should we?"
Education Minister Christopher Pyne said the government will do whatever is required to protect young Australians, as long as it is legal.
"If the Government makes a decision along those lines it will be done on a very strong legal basis," Pyne said in Adelaide.
The United States has been striking militant targets for several months with Middle Eastern coalition partners including Saudi Arabia and the United Arab Emirates.
Canada began conducting air strikes in Syria on April, while the UK Government is expected to seek parliamentary approval for a similar move next month.