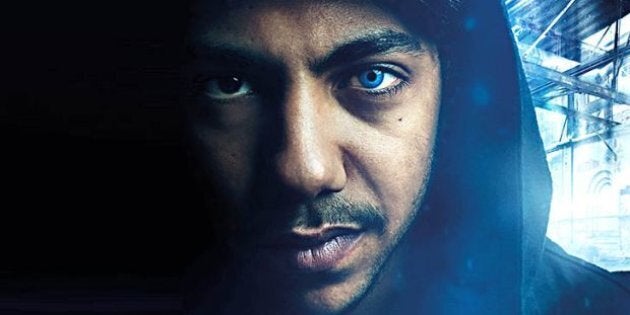 The ABC series "Cleverman" has been nominated in the 76th Annual Peabody Awards. Celebrating excellence in electronic media, the Peabody awards began as a "Pulitzer for radio" but as times have evolved the awards have adapted to the changing landscape nominating blogs, websites and podcasts among the mix.
Debuting in 2016, the indigenous superhero story created by Ryan Griffen was well-received both in Australia and abroad as it aired simultaneously in the US and locally. The series broke ground by featuring an 80 percent indigenous cast, a huge boost to the usual stats in representation on Australian screens.
Set in a dystopian future, the series blends superhero storytelling with indigenous lore, reimagining stories of Dreamtime and creating an allegory for racism, prejudice, and asylum seekers. It aired in the US on June 1 and in Australia the following day when it was also renewed for a second season. It stars Hunter Page-Lochard as the titular Cleverman alongside Iain Glen, Deborah Mailman, Tasma Walton and Ryan Corr to name a few.
"Cleverman" is nominated in the entertainment category alongside Donald Glover's "Atlanta", Netflix's "Luke Cage", and Beyoncé's "Lemonade".
ALSO ON HUFFPOST AUSTRALIA