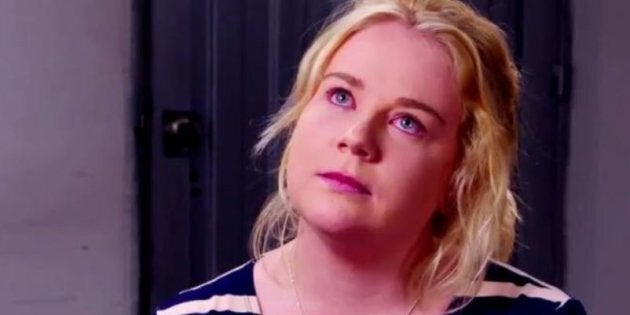 Five months after Cassandra Sainsbury was accused of trying to smuggle drugs out of Colombia, the 22-year-old has spoken publicly about the serious trafficking charges she faces.
In an interview which took place in the El Buen Pastor female prison where the South Australian has been imprisoned since her arrest in April, Sainsbury told 60 Minutes' Liam Bartlett she was coerced into smuggling the 5.8kg of cocaine by death threats made against her family.
"[They] basically told me that if I didn't go through and do the job and take the package that my mum, my sister and my partner would be killed," Sainsbury said.
The Adelaide woman is facing decades behind bars after a judge rejected her plea deal when Sainsbury refused to accept sole responsibility for her actions. In the 60 Minutes interview which aired on Sunday night, she claimed she had evidence on her phone which proved her claims but was unable to remember the password to unlock it.
The accused drug smuggler further claimed she hadn't been aware it would be drugs she would be smuggling in return for $10,000 in cash, but documents.
When asked about allegations previously made by the program that Sainsbury had worked as a sex worker at a western Sydney brothel, Sainsbury said she had been employed at the business as a receptionist, adding that "a lot of people have had a lot of digs at me while I've been in prison because I can't defend myself".
On Tuesday, prosecutors will present evidence against Sainsbury but it will be another six months before the 22-year-old's full trial for trafficking will commence. The drug trafficking charge carries a maximum jail term of 30 years in Colombia.