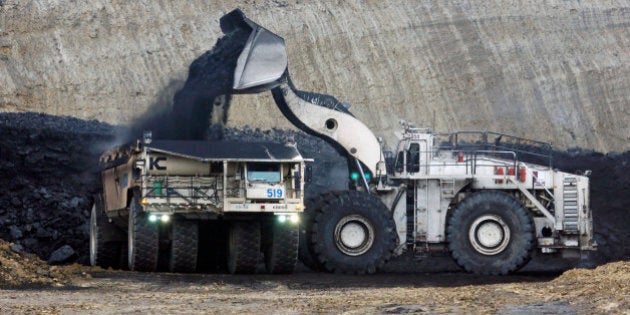 The federal government insists Queensland's Adani Carmichael mine will go ahead, saying it remains viable despite sagging coal prices and banks refusing to invest in the controversial project.
The latest approval clears one barrier for the Indian mining giant to proceed with the stalled A$16 billion mega-mine in the undeveloped Galilee Basin.
Speaking on Sunday, Resources Minister Josh Frydenberg said he was confident the project would proceed, despite a number of local and international banks saying they won't invest in it.
"It will create thousands of jobs, it will see more than $15 billion invested into those regional economies, but most importantly of all, it will help lift hundreds of millions of people out of energy poverty, not just in India but right across the world," he told the ABC.
Frydenberg said the project also remained viable even though coal prices had slumped.
"We've seen a downturn in the price for coal but this project has more than a 40-year life-span and there's a clear increase in demand for coal and energy across the world," he said.
"Energy demand will increase by a third between now and 2040 and the International Energy Agency says 75 percent of that demand will be met by Fossile fuels."
Frydenberg left the door open for possible government subsidies for the mine, adding that there was a strong moral case for the development to go ahead.
But he said the project, which will produce up to 60 million tonnes of coal for export a year, needed to "stand on its own two feet".
"I believe that the Carmichael project will go ahead but it needs to be standing on its own two feet without strong government financial assistance," he said.
Responding to Frydenberg's comments, Queensland-based Greens senator Larissa Waters said they showed how out of touch the coalition was with "the rest of the world".
"Four out of five people without electricity in India are not connected to an electricity grid, so can't access coal-fired power," she said.
"Building electricity grids is slow and expensive and the much cheaper, healthier solution is localised renewable energy."