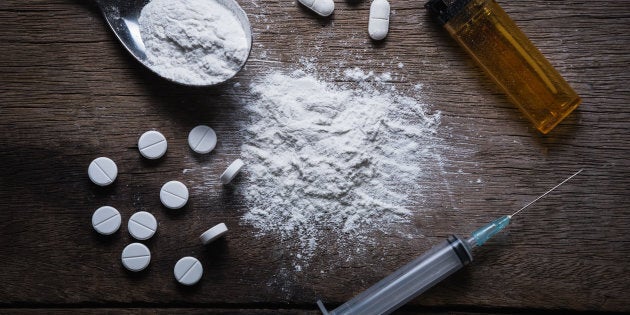 Some of Australia's foremost experts on addiction have pleaded for the federal government to scrap its controversial plan to drug test welfare recipients, saying the program's negative impacts far outweigh its benefits and that it will further swamp an already struggling treatment sector.
Despite this, and Labor announcing last week it would not support the plan in parliament, the government is pushing on with the plan.
Dr Adrian Reynolds is the clinical director of alcohol and drug services for the Tasmanian Health Service and president of the chapter of addiction medicine within the Royal Australasian College of Physicians. He and Associate Professor Yvonne Bonomo, director of St Vincent's Hospital Melbourne's department of addiction medicine, visited Parliament House in Canberra to try and convince the government to scrap the plan, with the experts saying the drug testing trial would not improve drug outcomes, but actually cause further harm.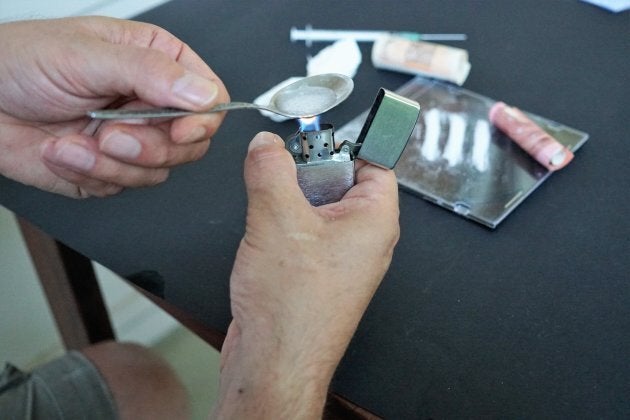 "We want the parliament to know that people with expertise in the area are concerned about this welfare bill. We're very pleased parliament is showing interest where there may be drug issues but our careful assessment, based on the evidence, is these provisions won't work and may well do harm unwittingly," Reynolds told HuffPost Australia.
"We wish they'd spoken to people who work in this area first, before coming up with this idea," Bonomo said.
The plan would see welfare recipients placed on income management tools -- including the controversial cashless debit card -- potentially after just one positive drug test. Refusing a drug test will see payments suspended immediately, while recipients will have to pay for the cost of a test if they record positive results more than once. The addiction experts told HuffPost Australia that such measures will lead to more detrimental effects, rather than fewer.
"International experience shows when you push people to the brink, like removing their welfare payments, things just get worse," Bonomo said.
"There will be more crime, more family violence, more distress within society. We can expect at Centrelink offices there will be aggression and violence as people react to this. Had [the government] spoken to the various bodies who work in this area and know about this work, we would have been able to advise them this is not the right way. Pushing people to the brink won't make it better."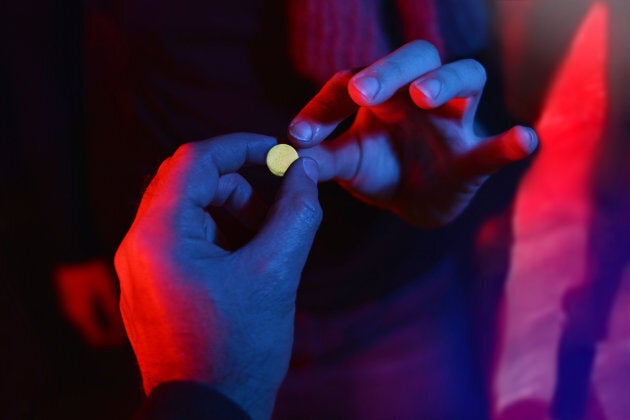 Positive drug tests will also compel welfare recipients to enter treatment programs. However, the tests are not able to differentiate between long-term habitual drug users and those people who may have only used drugs once, or very occasionally in a recreational capacity. Reynolds called this a "blunt instrument", which would place further strain on Australia's overworked drug treatment sector.
"Those who want treatment voluntarily are already waiting lengthy periods of time. There isn't the capacity across the country to provide treatment to those who are motivated to stopping their substance use," he said.
"What this will do is force people who may not necessarily have a problem, who have just been caught up in the testing or been unlucky, into treatment. Even if they do have an emerging or significant problem, but they aren't motivated to change at that time, we know that won't be effective. It's not a good use of an already scarce resource."
"We're struggling right now to meet existing needs, let alone a new challenge with these people who may or may not have a problem, or may or may not engage in treatment, and may or may not benefit from treatment."
Reynolds said the government needed to engage more with the drug treatment and addiction experts, in order to better hone programs aimed at addressing substance use.
"We are absolutely steadfast in saying this will not work," he said.
"We can't afford to be wasting scarce resources on ideas that aren't grounded in lessons learnt and evidence. We don't have the resources to waste on ideas that have no basis. It's too serious a matter. We need our parliaments to take notice and take part in a meaningful discussion with us."