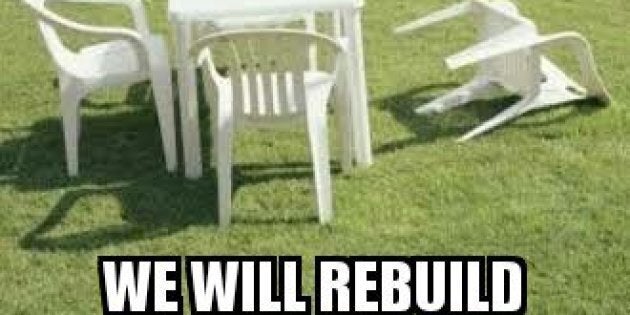 Adelaide was rumbled by a magnitude 3.7 earthquake just after midnight, but it seemed very few people even noticed.
Geoscience Australia confirmed the earthquake occurred at Murray Bridge, about 70 kilometres east of Adelaide, at 12.08am. While fairly low on the Richter scale, it was a shallow quake at a depth of just eight kilometres.
With the quake so mild, all the usual jokes started coming out.
There were reports of the quake rattling windows and waking residents. One resident said it felt "like a road train coming down the dirt road", according to Nine News. But it didn't stop people from making the same jokes over and over again.
Like, EVERYONE made the same joke.
Some others at least tried something a little different.
Some barely even noticed the quake, though.
And others saw the funny side of things.
ALSO ON HUFFPOST AUSTRALIA