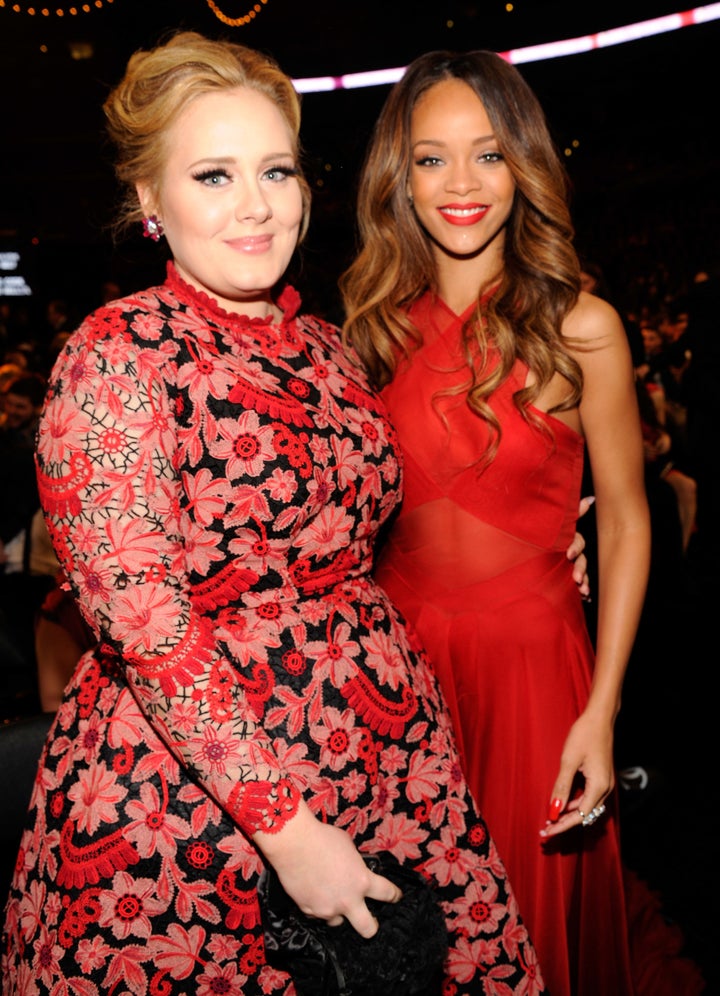 Adele is rolling in deep with Rihanna.
Time Magazine revealed its list of the 100 most influential people in the world on Thursday and this year, the "Anti" singer rightfully made the cut. (Sidenote: when has Rihanna not been one of the most influential people in the world?).
Of course, the outlet thought it best to emotionally destroy music fans everywhere by having Adele profile the Fenty Beauty queen, whom she describes as "the most gracious, loyal and funny goofball of an icon."
"I actually can't remember the first time I met Rihanna; I was probably numb from the shock of it," the British songstress wrote. "She is one year older than me, but I feel like she's been around forever. The progression of her superstardom feels steady, well deserved and extremely natural."
Adele goes on to declare that ever since the hit song "Umbrella," Rih Rih has forever changed the game and that no one will ever "get away with copying" her. For the record, she also has the very right opinion that Rihanna's breakout single "Pon de Replay" is an "absolute banger."
Rihanna "makes her own rules and bends ours," she added.
While it's unclear just how close the two are, we know they met and posed for photos together at the 2013 Grammy Awards in Los Angeles. And Adele's adoration of her fellow singer was well documented before the Time article; in a 2015 Rolling Stone story, she called Rihanna "life itself."
In her Time piece, Adele says Rihanna "glows like when someone's taken a picture with a flash and you're dazed for a few minutes after. But it's also very clear in that glow that she genuinely doesn't give a f-ck; she's fearless and full of all the right kind of attitude to be everything that she is and will be forever."
Sounds about right.
To read the full profile, head over to Time.