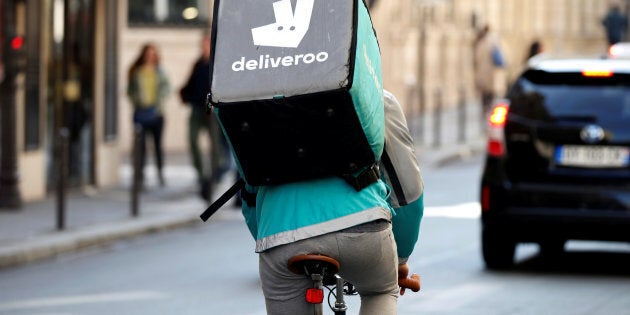 CANBERRA -- A Senate investigation into the 'gig economy' has savaged services like Airtasker and Deliveroo, accusing them of ripping off workers and skirting vital laws around protection of employees.
The Federal Parliament's Education and Employment References Committee released its report titled Corporate avoidance of the Fair Work Act 2009 last week, investigating how the Fair Work Act -- the main laws which govern how employees and employers interact in Australia -- was being applied Tuesday.
The report delves into the Fair Work Commission and Ombudsman, collective bargaining and enterprise agreements, labour hire and wage theft, with an entire chapter looking at the 'gig economy' of services like ride-sharing and food delivery apps.
These services, which include Uber, Airtasker and Deliveroo, largely treat workers as independent contractors instead of proper employees, meaning workers are often not covered by essential workplace protections such as insurance, superannuation, sick or holiday leave, or minimum hours or rates of pay.
Employers do not have to extend these entitlements to people who deliver their food or drive their cars, and indeed the worker themselves often bears costs of employment as the app takes a cut of that worker's pay in the form of a 'service fee' for using the app -- 20 percent in the case of Uber, 15 percent in the case of Airtasker, according to the Senate report.
"Restaurants who in the past may have employed a worker to deliver takeaway food can now shift the costs of employment onto the worker by engaging them as an independent contractor through Deliveroo or Foodora," said a submission to the committee from Unions NSW.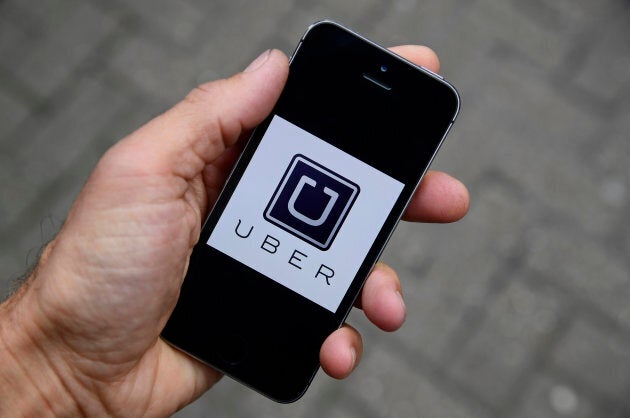 "The FWA and governments have failed to keep pace with the inescapable challenges presented by technology, and urges policymakers to act without delay in ensuring that legal definitions of 'employee' and 'employer' are clarified so as to cover all workers," the committee said.
Airtasker, an app where odd jobs are posted from gardening and furniture delivery to computer support and photography, came under fire for hosting jobs which would normally be treated as a legitimate part-time or full-time job.
One sample post included in the report showed a listing for a receptionist for a company in Perth. The listing was offered a flat fee of $250 to "answer 12-20 calls per day", which would likely not entitle the worker to superannuation, sick or holiday leave, or other workplace safeguards.
"Because businesses hiring workers through Airtasker are unburdened by minimum wage requirements, payroll tax, superannuation or other workplace entitlements, the fee is instead passed onto the worker, whose payment absorbs Airtasker's 15 per cent cut."Senate report
The committee said many people who worked with these 'gig economy' services were young people on student or holiday visas, who were "particularly vulnerable to exploitation".
Unions and workplace advocates also complained about inconsistent contracts and working arrangements across workers. The Young Workers Centre told the committee that different workers were on different hourly rates, some received higher 'piece rates' per delivery than others, and some were only paid per delivery with no hourly rate at all.
"I was hired on an $18-an-hour contract, with $2.50 per delivery, and then there were also people who were hired a couple of weeks after me who were on a rate of $16 an hour and $2.50 per delivery, and then there were other people I worked with on contracts with $9 per delivery and no hourly rate. So everyone I worked with would have completely different amounts that they were being paid and ways that they were being paid."former Deliveroo rider's submission to the committee
The report also expressed alarm that services like Airtasker did not require background checks for people taking tasks where they would come into contact with children, such as babysitting jobs. Members also raised concern over the possibility for large amounts of tax revenue to be lost, as these jobs have the potential for payments to be made in cash rather than through more legitimate means.
The committee noted that Airtasker had "made progress in some areas" after engaging with Unions NSW in recent times, including increasing pay rates to align with legislated award rates and improve other conditions for workers. The committee also noted that Uber had not engaged with the committee despite "repeated" requests from the Senate.
"In this instance the committee chose not to summons Uber to appear at a public hearing, being of the view that the company's unwillingness to engage with Parliament speaks for itself," the report said.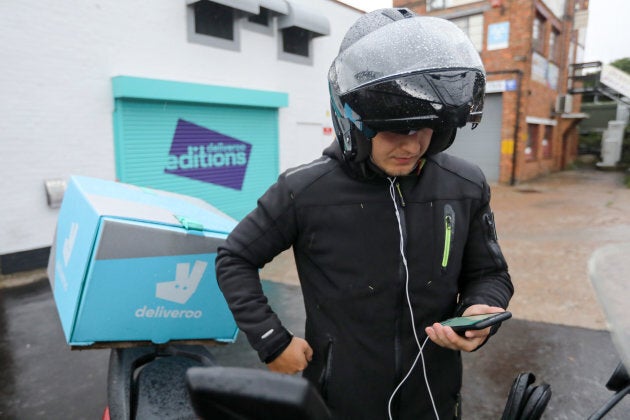 The Senate committee recommended the Fair Work Act be amended so that entitlements like minimum wages would apply to contractors like those working with Uber and Airtasker, and that the Government start reviews to ensure tax responsibilities are met as well as making these services responsible for the safety of their workers.
"The gig economy has been allowed to shred minimum conditions in our labour market and that needs to stop immediately. These proposed laws deserve to become a reality," said Mark Morey, secretary of Unions NSW, after the report's release.
"The fact work is organised through an app or over the internet is no excuse to trash workplace rights that have been won over generations. Technology should improve our working lives, not degrade them."
"This Senate committee deserves congratulations for piercing through the propaganda about innovation to see the exploitation that sits at the heart of the gig economy."