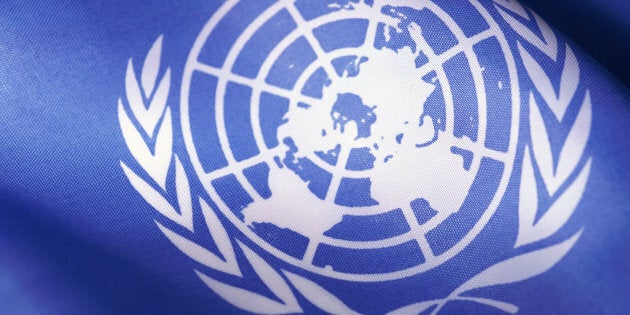 The United Nations has again savaged Australia's policies on asylum seekers and refugees, saying the government is breaching "common decency", but it is far from the first time the federal government has been met with -- and ignored -- the outcry and concerns of the international body.
"The Australian government's decision to deny them this possibility is contrary to the fundamental principles of family unity and refugee protection, and to common decency," Grandi said.
"[T]he practice of offshore processing has had a hugely detrimental impact."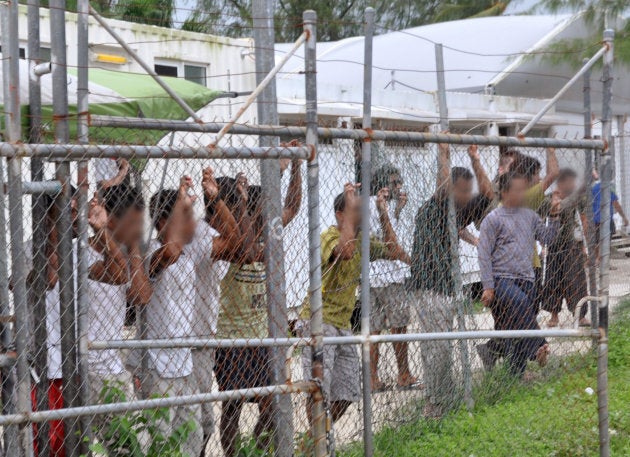 The federal government has largely rebuffed the UNCHR's claims; little surprise, with Australia having had much practice in shrugging off criticism from the United Nations. Monday's rebuke is just the latest in a long list of international condemnations for the government's policy of offshore detention for asylum seekers.
'Concerned', 'Alarmed'
"The Committee also remains concerned at the State party's policy of transferring asylum seekers to the regional processing centres for the processing of their claims, despite public reports on the harsh conditions prevailing in those centres, including for children," the report said, listing worries about isolation, overcrowding, sexual abuse, suicide and self-harm.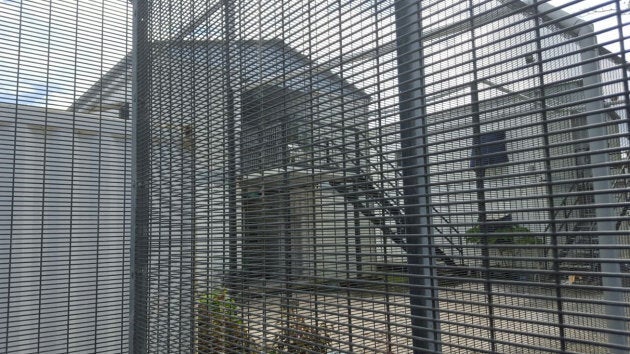 The Committee said it was "alarmed" by treatment of asylum seekers, and called for the halting of offshore processing, the closure of all offshore processing centres, and for asylum seekers in those centres to be brought to Australia.
'Dire And Untenable'
After The Guardian published its explosive 'Nauru Files' investigation last August, the UNHCR was blistering in its appraisal.
"Teams from our office have witnessed many of the migrants, asylum seekers and refugees, including children, in Nauru suffering from severe mental health problems as a result of their detention and lack of certainty," UNHCR spokeswoman Ravina Shamdasani told The Guardian.
"Their situation has become increasingly dire and untenable, exacerbated by the indefinite nature of their time in Nauru, or for that matter in Manus Island in Papua New Guinea."
'Immensely Harmful'
In April 2016, the UNHCR was on Manus Island when an Iranian asylum seeker named Omid set himself on fire. He later died.
"There is no doubt that the current policy of offshore processing and prolonged detention is immensely harmful. There are approximately 2000 very vulnerable refugees and asylum-seekers on Manus Island and Nauru," the UNHCR said following his death.
"These people have already been through a great deal, many have fled war and persecution, some have already suffered trauma. Despite efforts by the Governments of Papua New Guinea and Nauru, arrangements in both countries have proved completely untenable."
"The consensus among medical experts is that conditions of detention and offshore processing do immense damage to physical and mental health."
'Torture'
Perhaps the most damning criticism of Australia's asylum policies came in a report from the UN's Special Rapporteur on torture, Juan E. Méndez, who said in 2015 that federal policies essentially breached conventions around torture and punishment.
"[T]he Rapporteur concludes that there is substance in the allegations presented in the initial communication, reiterated above, and thus, that the Government of Australia, by failing to provide adequate detention conditions; end the practice of detention of children; and put a stop to the escalating violence and tension at the Regional Processing Centre, has violated the right of the asylum seekers, including children, to be free from torture or cruel, inhuman or degrading treatment," Mendez said in his report.
Then-prime minister Tony Abbott rejected the UN's report.
"I really think Australians are sick of being lectured to by the United Nations," he said at the time.
'Significant Shortcomings'
The UNHCR has been concerned about Manus Island conditions for years. In 2014, the agency was trying to work with Australia and PNG to improve conditions and processes for dealing with asylum seekers on the island.
"UNHCR has consistently raised issues around the transfer arrangements and on the absence of adequate protection standards and safeguards for asylum seekers and refugees in Papua New Guinea," the UNHCR said.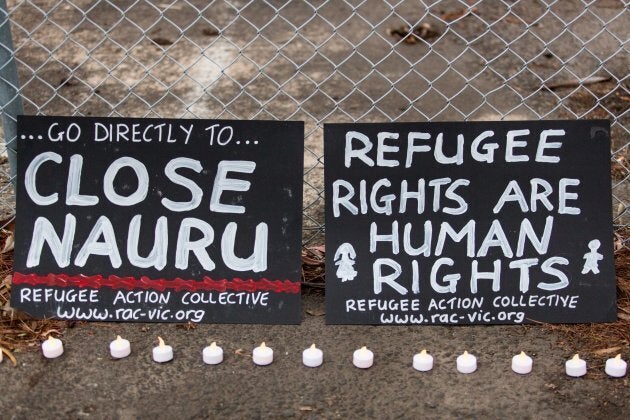 "Significant shortcomings in the legal framework for receiving and processing asylum-seekers from Australia remain, including lack of national capacity and expertise in processing, and poor physical conditions. We also highlighted that detention practices are harmful to the physical and psycho-social well-being of transferees, particularly families and children."
"UNHCR stands ready to work with the Governments of Australia and Papua New Guinea on how best to ensure that asylum-seekers, refugees and stateless persons receive appropriate protection."
'Do Not Meet International Standards'
Even earlier, in 2013, the UNHCR was concerned about Manus.
"Living conditions are still harsh, processing remains slow and asylum-seekers are growing despondent over the lack of certainty about their future," said Adrian Edwards, UNHCR spokesman.
"The mission found improvements since its last visit in January, but current arrangements still do not meet international protection standards for the reception and treatment of asylum-seekers... UNHCR's inspection also revealed continued and worrying shortcomings. Freedom of movement is still extremely limited in what continues to amount to an environment of open-ended, mandatory and, in UNHCR's view, arbitrary detention."
'Excessive Use Of Force, Torture And Harassment'
In January this year, the UN team in Papua New Guinea voiced "grave" concerns about reports of asylum seekers on Manus Island being beaten by police and locals.
"The United Nations system in Papua New Guinea is gravely concerned by recent reports of human rights violations against asylum seekers on Manus Island," a statement read.
"We urge the [PNG] Government to carry out timely and effective investigations of the allegations of excessive use of force, torture and harassment of asylum seekers by officials, and to bring the relevant persons to justice if found guilty."
'Dismayed'
The UN's Human Rights Council, the very body Australia is pushing to join, rebuked the government's asylum policy too.
"I am also dismayed that in Australia, people on boats intercepted at sea are sent to detention centres where conditions are inadequate," a council briefing heard.
ALSO ON HUFFPOST AUSTRALIA