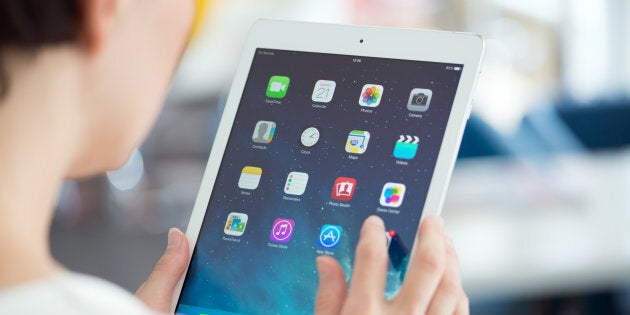 Nearly 200,000 mobile apps, or around 8 percent of what is currently available on the Apple App Store, could become obsolete when the iOS 11 operating system is unveiled.
Early reports suggested that Apple users with the iOS 10 beta system updated on their devices were receiving warnings that various mobile apps available on iPhone and iPad would not be compatible with future versions of the operating system.
Developers have had access top the iOS 11 beta system already, with wider rollout expected in July.
Older phones and iPads have 32-bit processors, meaning the apps people use on them were developed with 32-bit code to allow them to work. As Apple released new phone after new phone, the company slowly changed devices so they used the faster 64-bit system -- meaning all of those old apps either wouldn't work or would run very slowly.
In other words, any app developed in 32-bit code doesn't work as well, as fast or with as many new features as apps made in 64-bit code.
While you can still get 32-bit apps on some older Apple devices, since 2015 app creators have been required to update them to the 64-bit speed to make them run smoother for users with newer devices -- meaning that any app that hasn't been updated in more than two years currently runs slower.
According to SensorTower, Apple started asking app creators in 2015 to upload their programs in 64-bit to ensure they could run faster and feature new additions, so as to improve the user experience.
And with mobile games being the largest category of iOS apps worldwide, it comes as no surprise that they are the type of app that is most at risk.
Almost 39,000 games could be at risk when the changes come about, but users shouldn't worry about the more popular apps such as Candy Crush and Clash of Clans which are expected to keep up with changes in Apple technology so their fans keep playing along.
So how can you check which of your treasured apps might not make the cut when iOS 11 hits devices?
Provided your phone has the newest iOS 10 system updated, users can simply enter their phone's settings, click on the 'General' tab, followed by the 'About' tab and then the 'Applications' tab, which will then present a list of programs that may cause your phone to run slower. Or in other words, have a good chance of being developed in the older formats.
And so for anyone still with those older phones and iPads who don't want to be stuck with anything not updated since 2015, it could be time for an upgrade.
This story has been updated to include the anticipated rollout date for the iOS 11 software.
ALSO ON HUFFPOST AUSTRALIA