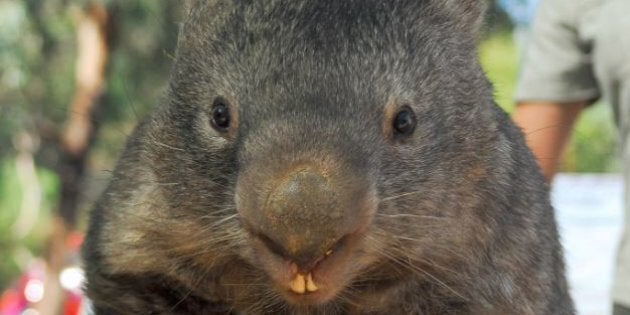 This is a sad story but it's also a happy story. The sad part concerns the death of Patrick the bare-nosed wombat, the much loved 31-year-old resident of Ballarat Wildlife Park, who captured hearts worldwide with his buck-toothed wombatty grin.
As you can see from the screen grab of the park's website below, Patrick was pretty much the star attraction of the park's large collection of Australian native wildlife. People just loved the way he rode around in a blue wheelbarrow rubbing (bare) noses with them. He was even on Tinder.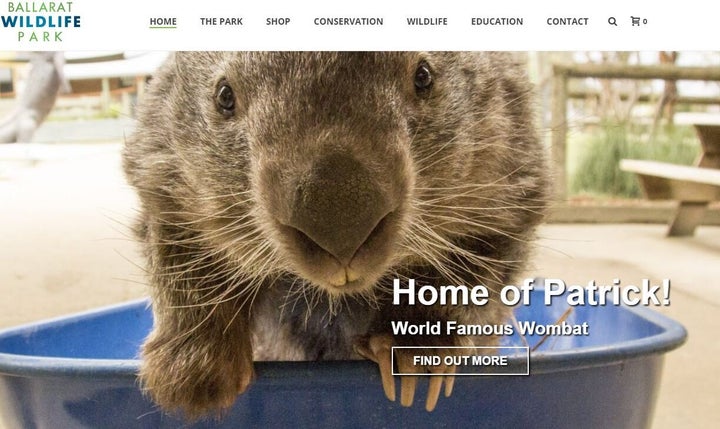 Alas, Patrick has now ascended to wombat heaven. The family who run runs the park issued a touching statement on Tuesday confirming that he was put to sleep after suffering a sudden and drastic decline in health. Like we said, that's the sad part of this story.
The happy part is the reaction from people all around the world on Patrick's Facebook page, which had 55,000 fans. The tone of pretty much every single comment is so uplifting. People really loved this little guy.
So very sad to hear about Patrick! May he rest in bucky toothed heaven! My condolences to the keepers who will feel this loss deeply. Thank you for the photos that made us smile and fall in love with him from afar.
This made me cry. I never got a chance to travel to meet Patrick and now I'll never get that joy. My sincere condolences to all of his friends and those who have taken such good care of him over the years. I will miss his special bucky tooth kisses.
Oh no. I knew the day would come for Patrick to cross the Rainbow Bridge, like all beloved creatures we befriend. He was such a bright spot in an otherwise dreary world. I loved him all the way from Los Angeles. I still have my Patrick the Wombat tea towel which makes me smile every time I use it. Golden Slumber to you, sweet wombat ambassador.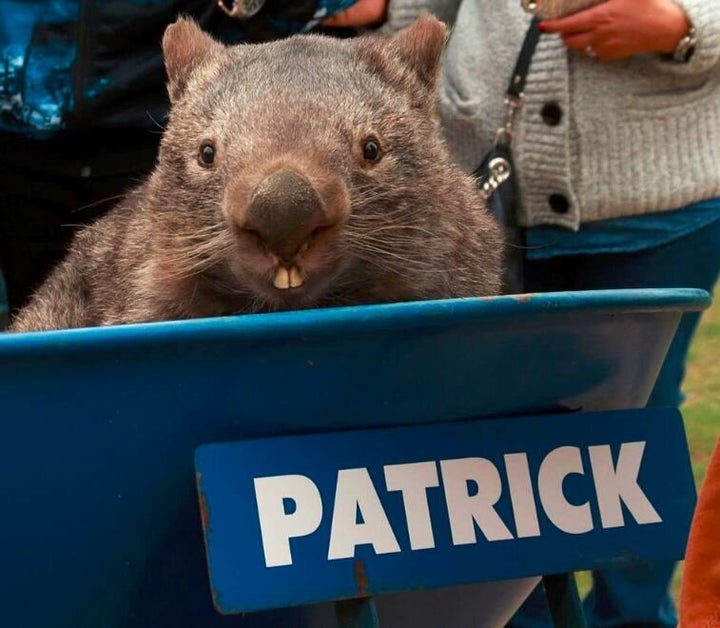 My wife and I are heartbroken. We had planned a trip from the US to Australia at the end of this year to see Patrick. It's a pity we didn't get the privilege to meet him. You guys did an amazing job caring for him all these years. We love you Patrick
Oh how my heart hurts, and I never even got to meet that wonderful toothy boy. He was my reason for wanting to visit Australia. Had hoped to plan a trip solely surrounded around visiting him. I know his carers are completely heartbroken right now. Sending my prayers to heal those hearts. Happy wheelbarrowing over that Rainbow Bridge Patrick!
So very sad to hear of Patrick's passing. My Husband and I travelled specifically so I could meet him & his wombat friends..he will be missed dearly. Hugs and condolences to all of Patrick's wonderful keepers. RIP Patty xx
Some of those comments from people overseas make you think that the passing of Patrick will leave a serious hole in the economy of regional Victoria. He's certainly left a hole in people's hearts.
ALSO ON HUFFPOST AUSTRALIA