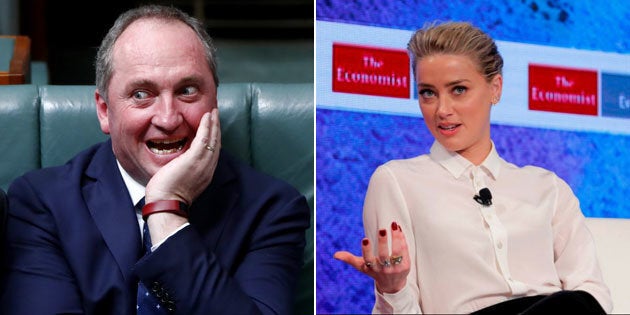 CANBERRA -- You just knew it was coming.
Now, as Joyce faces questions and scrutiny over his Kiwi citizenship, Heard has injected herself into the debate.
Heard's joke seems to be a reference to Joyce's immortal press conference at the beginning of this running battle, when he said "if we start letting movie stars, even though they've been the sexiest man alive twice, to come into our nation, then why don't we just break the laws for everybody?", before adding "it's time that Pistol and Boo buggered off back to the United States."
But Heard wasn't done, claiming she'd sent the deputy PM a care package in his time of need.
It comes just a day after most of Twitter just couldn't stop making Pistol and Boo jokes in the wake of Joyce's bombshell announcement that he was a Kiwi.
Now we await Joyce's snappy comeback. The battle rages on.