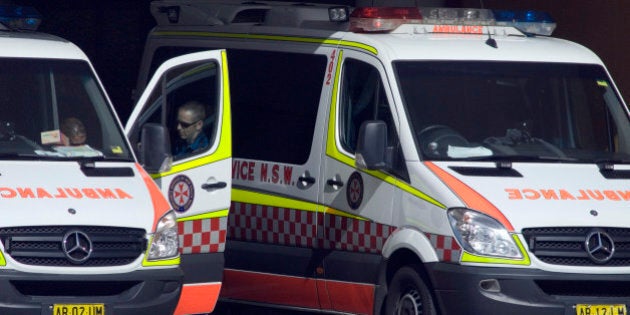 Investigations are underway after drunk revellers at a house party allegedly obstructed fire fighters and poured petrol over an ambulance in Sydney's south-west on Saturday night.
Emergency services were called to the party in Rossmore following reports that a 14-year-old boy had fallen into a bonfire.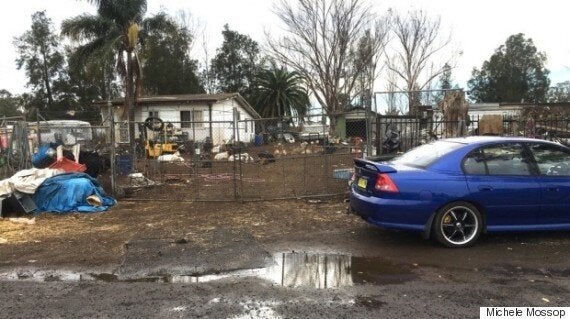 A car is parked outside the property.
After being treated at the scene for burns to his face, the boy was taken to The Children's Hospital at Westmead by NSW Ambulance Paramedics and remains in a stable condition.
NSW Police were called for assistance by firefighters attempting to extinguish the fire after several of the partygoers became aggressive, refusing to let them put out the fire.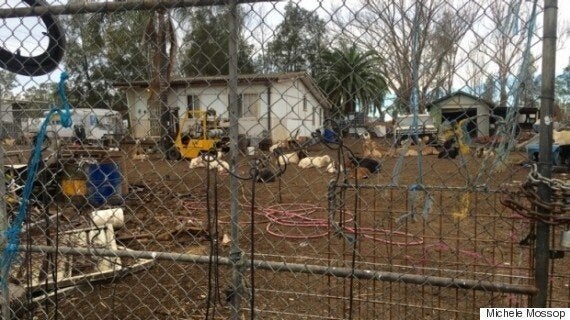 Police were called for back-up to this property in Rossmore
Petrol was also poured over an ambulance which had been left at the scene by paramedics when transporting the 14-year-old to hospital in another.
"Both the paramedic and the ambulance vehicle which responded to this incident were able to return to duty," a NSW Ambulance spokesperson told Fairfax Media.
"As this matter is the subject of an ongoing police investigation we will not be providing further comment at this time."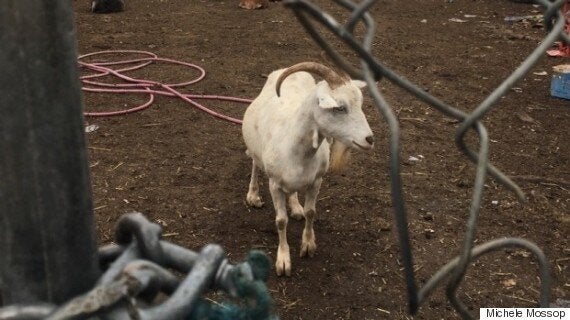 A goat wanders around the property.
Police arrested an 18-year-old man who was taken to Green Valley Police Station and later charged with malicious damage.
He is expected to face Liverpool Local Court on May 26, the offence carries a maximum prison term of five years.