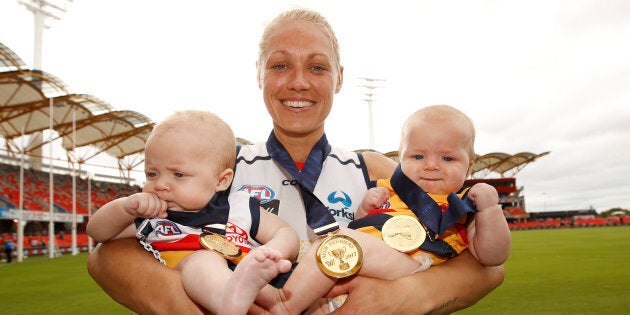 Erin Phillips made everyone smile and maybe even cry a little when the Adelaide Crows co-captain won the AFL Women's Best and Fairest Award on the back of the inaugural AFLW Premiership.
There was THAT Series of photos with Phillips on the ground with her twins Blake and Brooklyn.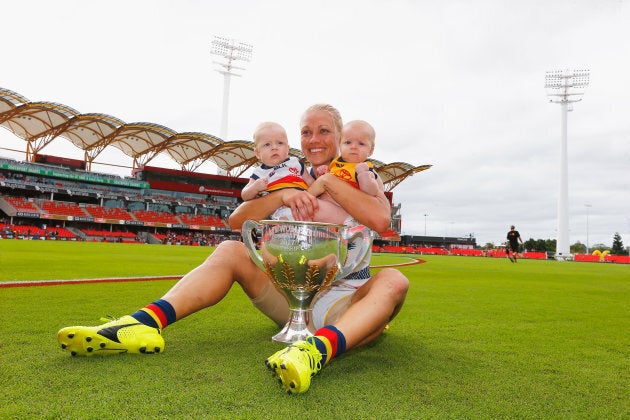 And there was THAT series of photos with her wife Tracy Gahan at the Best and Fairest night as she was named winner.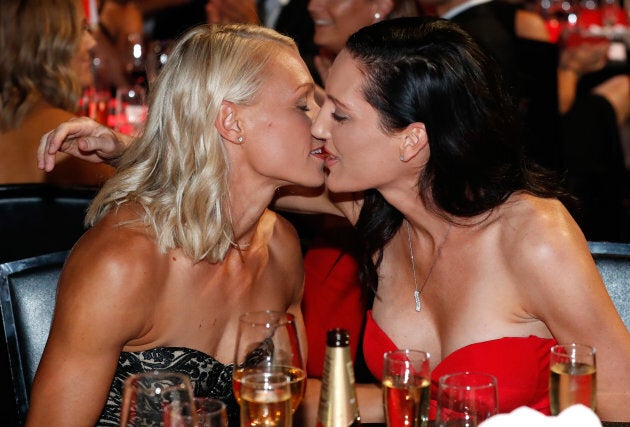 It all made Australia feel pretty terrific about the ongoing push of women's sport into the mainstream sports landscape. Not to mention that this was a great story in her own right -- especially the way that Gahan had sacrificed so much to let Phillips chase her dream.
The couple travelled back to Dallas in April, where Phillips planned to resume her basketball career with the Dallas Wings. An Olympic basketball silver medallist and two-time WNBA winner, Phillips, 31, is one of our best basketball exports.
But overnight, the 173cm guard was told that her services are not required by the Dallas Wings this season.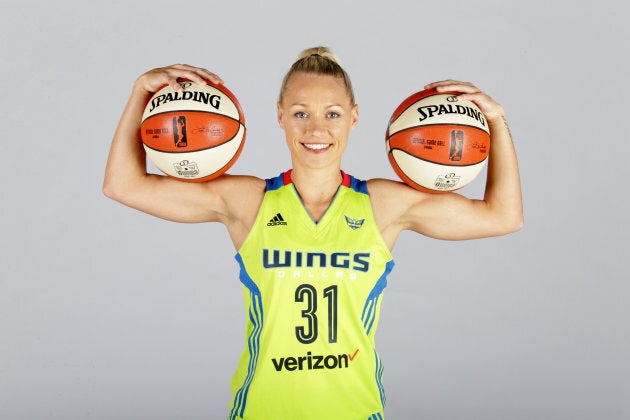 And this, just a week after she'd done promo shots for the upcoming season.
The club exercised its right to waive Phillips as it reduced its final roster to just 12. That means another club is now free to pick her up, but it's not yet known if there's interest.
For Gahan and Phillips, this would be not just a disappointing moment but a highly disruptive one. They will now be forced to uproot themselves and move either to another U.S. city or back home to Australia.
There is speculation that the AFL could step in and allow Phillips to turn her talents to AFL on a full-time basis, given her popularity back home. Whatever happens, we wish her well.
ALSO ON HUFFPOST AUSTRALIA