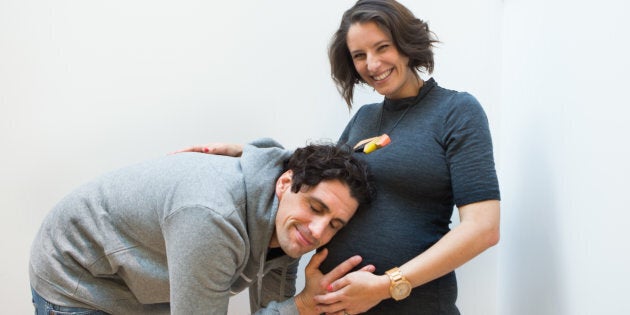 You hear that? That's the sound of Australian women's ovaries exploding.
Yes, Andy Lee has written a children's book. And yes, it was a surprise for his nephew's first birthday.
The book, called Do Not Open This Book, is now published and available for purchase around the country after Lee unveiled the surprise gift to his nephew and sister (which was caught on tape of course).
You can watch the glorious moment here:
Speaking to The Project on Wednesday night, Lee said he came up with the idea five months ago with the aim to have one copy printed for his nephew.
"I had an idea. I wrote it up and I gave it to my best mate, a kid's book publisher, and I asked 'can you make one copy?'" Lee said.
"He rang me back a few weeks later and said, 'I asked the other publishers and they would like to print it.'
Lee told his friend-turned-publisher the book could not be promoted until his nephew's birthday.
"We did manage to surprise my sister two weeks ago. It was -- Special G -- little George's birthday. We managed to set up a book store with the book in it," Lee said.
"As I was taking my sister to lunch, I managed to show her the surprise."
When Project host Carrie Bickmore told Lee "ovaries all over the country just exploded" the funnyman replied with "a terrible mess".
Look, we're not sure if it actually makes any sound, but rest assured it's happening.