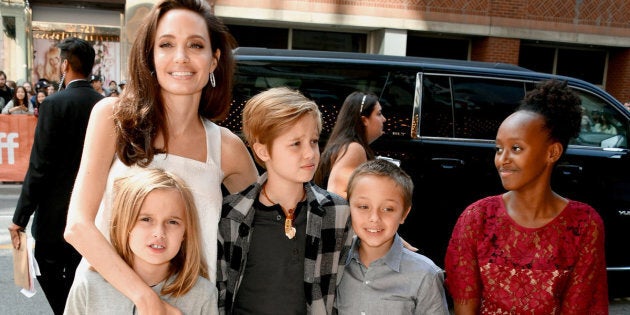 It was a special evening for Angelina Jolie on Sunday as she celebrated the Toronto Film Festival premiere of her new animated drama, "The Breadwinner," with five of her six children.
Jolie, dressed in a flowing white pantsuit, was beaming alongside her son Pax, 13, daughters Zahara, 12, and Shiloh, 11, and twins Knox and Vivienne, 9, as she entered the Winter Garden Theatre.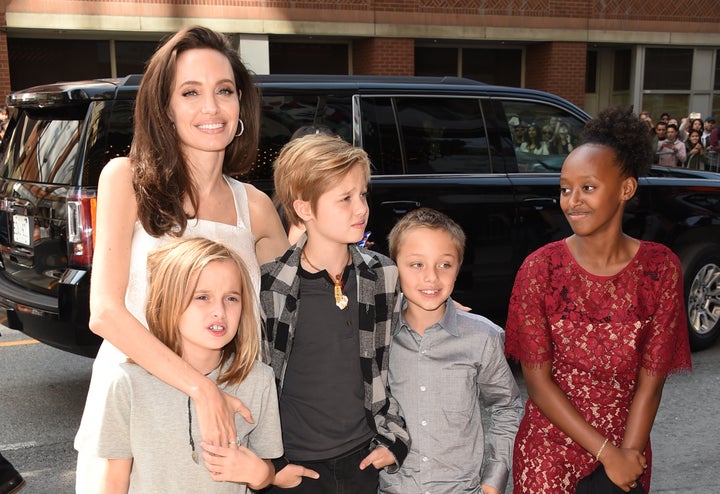 "We're very happy to be here," Jolie told reporters as the family passed the press line.
Based on the best-selling novel by Deborah Ellis, "The Breadwinner" is directed by Nora Twomey and executive produced by Jolie. It tells the story of a young girl in Taliban-controlled Afghanistan who disguises herself as a boy so she can work to support her mother and sister after her father is unjustly arrested.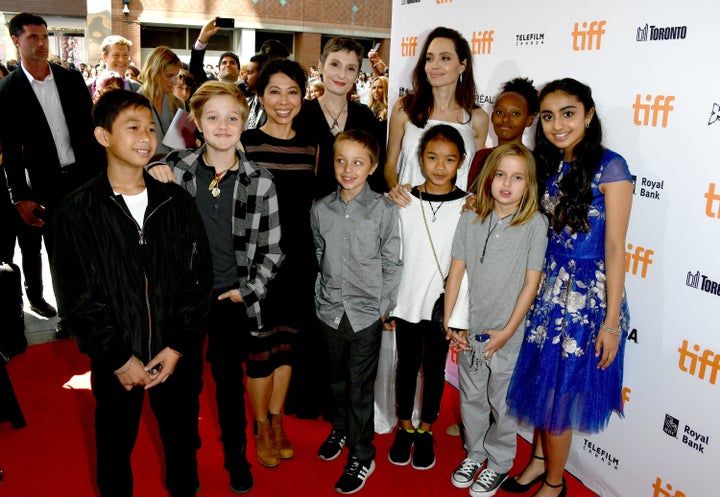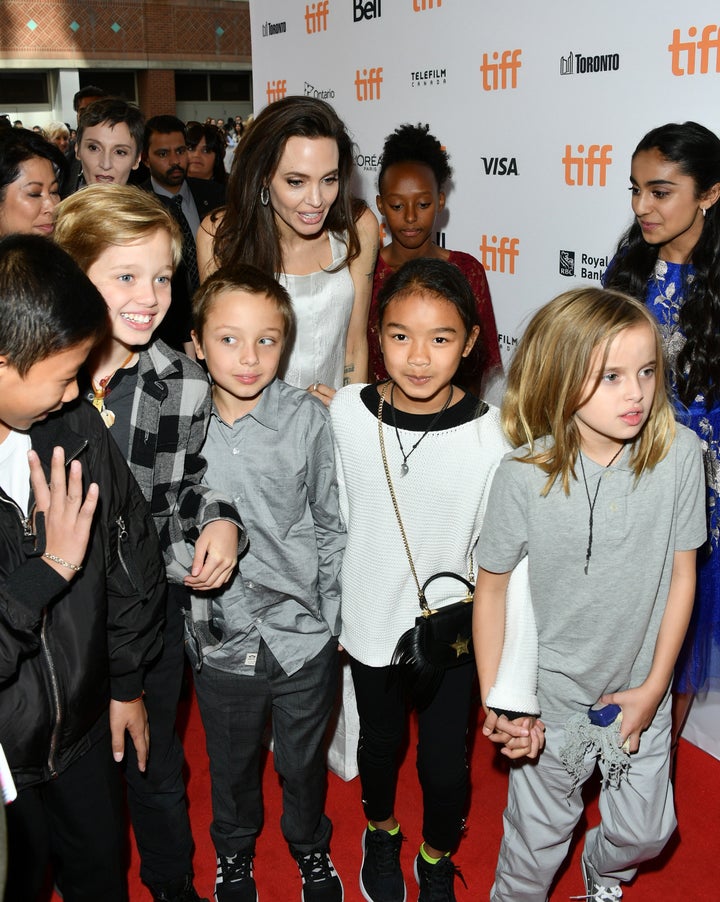 The brood also posed with actors Kimhak Mun and Sareum Srey Moch of Jolie's other film "First They Killed My Father," as well as the author Loung Ung. The Netflix movie, based on Ung's life and directed by Jolie, is screening at TIFF, as well.
During an In Conversation With panel at the festival, Jolie spoke about directing, saying, "I believe our world is stronger for diversity and I love to learn about cultures and I love to work with artists from other parts of the world. It's the greatest way to deeply learn and know each other is to create together."
This memorable time for Jolie comes almost a year after she filed for divorce from Brad Pitt, the father of her children. In an interview with Vanity Fair in June, she said, "We care for each other and care about our family, and we are both working towards the same goal."