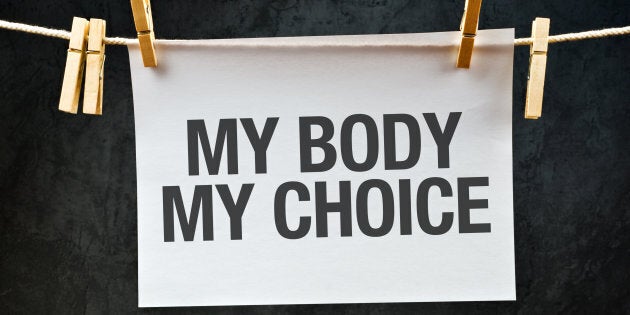 Despite having one of the best healthcare systems in the world, Australian women facing the difficult decision of terminating a pregnancy have few legal rights and many have even poorer access to abortion.
The latter shouldn't come as a surprise since the very act of abortion in New South Wales and Queensland is listed under the criminal code. This 19th-century law burdens millions of women, doctors and healthcare providers every single day, and ensures the reproductive freedom of Australian women lags firmly behind the rest of the developed world.
Abortion is one of the safest (and most common) types of surgery
Such access should be free from judgement, intimidation or harassment, no matter where they are in Australia, Boulton explains.
Sadly this is not yet a reality since there is no overriding federal power (like the one women in the U.S. are currently fighting to protect), and so abortion rights are left to the states.
This goes against the policy guidelines of both the United Nations and World Health Organisation (WHO) which say accessibility and quality of care are paramount to safe abortion, and in fact, reduce the total number of abortions overall. Both of these human rights organisations believe that until abortion is decriminalised, women's rights will continue to be threatened.
There are two types of abortion procedures; surgical and medical.
"Surgical termination is a definitive surgical procedure which requires a short anaesthetic and a procedure to clean the uterus," Boulton explains.
The duration of the whole appointment is approximately three hours, where the woman will have a consultation with both the anesthetist and doctor, and a counseling session to ensure a termination is the right decision for her, before the surgery.
"The actual procedure itself takes 10 to 15 minutes," Boulton said.
Medical termination is the use of medication which causes the body to expel the pregnancy, i.e. inducing a miscarriage, and takes up to 48 hours -- with some light bleeding lasting up to three weeks during the recovery period.
It involves taking two different oral medications called Mifepristone -- which is commonly referred to as RU486 -- and Misoprostol. Women are administered the medication in a clinic before being sent home to miscarry in the privacy of their home.
Medical termination is best carried out in early pregnancy -- up to seven weeks gestation or less -- and surgical termination is recommended for pregnancies more than nine weeks.
A different procedure technique and time frame applies for abortions after 14 weeks and it is generally at the doctor's discretion whether they will provide a second trimester abortion.
What's the cost?
Patients who hold a valid Medicare card are eligible for a rebate however, price will differ between providers and will depend on a number of factors including the gestation of pregnancy (if your pregnancy is more than 12 weeks gestation, you can expect the cost to rise) and the procedure (medical or surgical).
Boulton explains you can expect to be out of pocket anywhere between $300 to $500 for a pregnancy termination when claiming the Medicare rebate.
Are there any risks?
"It is very rare to have any complications, however, as with all surgical procedures, there are some small risks associated with surgical abortion," Boulton said.
"These include infection, bleeding and perforation of the uterus," Boulton said.
Complications in medical abortion are also rare but may include excessive vaginal bleeding requiring transfusion (this only occurs in approximately one in five hundred cases), incomplete abortion or ongoing pregnancy which would then require a surgical abortion.
"There is no medical evidence to suggest that uncomplicated abortion, either medical or surgery, has any impact on future fertility," Boulton said.
What's the recovery time?
Wallace explains at least 100,000 terminations take place every year in Australia and while the physical recovery is fairly straightforward it can vary from woman to woman.
"The physical recovery for a medical termination of six weeks, for example, will be much faster and easier than a surgical termination of 14 weeks," Wallace said.
"For most women following a medical termination there will be heavy bleeding and fairly significant abdominal cramps, which they should be forewarned about prior to the procedure," Wallace said.
Following a surgical procedure, the woman will wake with some bleeding, usually like the end of a period and there will also be abdominal cramps.
"The biggest part of the recovery is actually not the physical recovery, but the mental recovery," Wallace said.
It is a decision that no woman takes lightly, and one that is with them for a very long time.
"Of course they don't talk about it because it's not something that we talk about. We don't share our stories of terminations with each other and that makes the healing even more difficult," Wallace said.
So, it's a criminal offence in New South Wales and Queensland?
Yes, it's technically illegal to terminate a pregnancy in these states. However, many clinics offer lawful abortion whereby a termination can occur if the doctor deems it necessary and certain conditions are met. In short, it's the doctor's call, not the woman's.
The NSW Crimes Act 1900 says that unlawfully procuring an abortion is an offence punishable by imprisonment for up to 10 years however, it is unlikely a woman or doctor would be prosecuted today after a court case in 1971 ruled abortions were lawful if:
"the accused had an honest belief on reasonable grounds that what they did was necessary to preserve the woman involved from serious danger to their life, or physical or mental health, which the continuance of the pregnancy would entail, not merely the normal dangers of pregnancy and childbirth, and that in the circumstances the danger of the operation was not out of proportion to the danger intended to be averted".
While thousands of lawful terminations are carried out every day by registered healthcare professionals who comply with best practice guidelines, it should be noted that each and every doctor and woman who is involved in termination of pregnancy in these states is vulnerable to prosecution under the New South Wales Crimes Act 1900 and the Queensland Criminal Code Act 1899, due to the ambiguous legislative wording.
Cost and access hinder women's reproductive freedom
Boulton, who oversees approximately 50 pregnancy terminations per week sees first-hand how the outdated legislation in New South Wales prevents both doctors, health professionals and vulnerable women from seeking safe access to abortion.
"Women who live outside of greater Sydney have very limited access to pregnancy termination services," Boulton said.
Cost is also a big disincentive and many health professionals agree the procedure should be bulk-billed.
"Victims of domestic violence, women with addictions, and other socially and financially disadvantaged women can't access abortion outside the private sector in New South Wales."
"We have a duty of care to these women to offer abortion in public hospitals," Boulton said.
Wallace agrees and said leaving abortion in the criminal code gives medical providers excuses not to offer the service, only creating more hurdles for women during what is an extremely vulnerable time.
"When it comes out of the criminal code, it becomes part of healthcare, which is what it should be," Wallace said.
"That way, health departments can begin to say it's a part of health, we now expect our health practitioners to provide these services, they are funded properly, there's better equity of access and there is liberty of service for practitioners, which is what they require," Wallace said.
For further information about abortion services in Australia, or for counselling, visit Marie Stopes International or call 1300 405 568.
We want to hear about your experiences, and about what you want to read. Let us know by emailing notwowomen@huffingtonpost.com.au
ALSO ON HUFFPOST AUSTRALIA