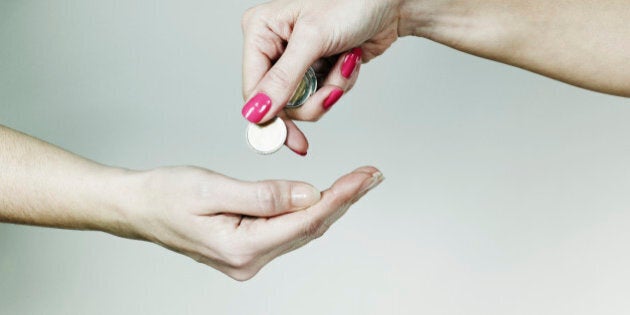 I often get asked if charities are wasting their money on administration.
Australians are very generous when it comes to donating to charity, especially after a humanitarian or natural disaster. They rightly want to know how charities spend the money donated to them. It's one of the reasons why the ACNC built the Charity Register. Donors can now easily access financial information and other details, such as a charity's activities and its beneficiaries.
Use of the Charity Register has increased dramatically since its launch in 2013, illustrating its value to donors, grant makers and the broader community.
However, with the wealth of information now available, it's important to ensure that valid comparisons are made. This is especially true when donors rely on administration costs for comparison. For instance, charities categorise expenses in accounts in different ways.
Another issue with using administration costs to inform decisions about which charities to support is that it does not consider the charity's impact.
Some charities make a real difference in the community and have relatively high administration costs, and some charities may be less effective but have low administration costs.
For example, a charity that provides education services in the inner city may have higher administration costs than a charity that provides food for the homeless in regional communities. However, that doesn't mean that the first charity is 'wasting' money.
Similarly, a charity that spends money on evaluating its programs to improve them may make a bigger difference in the long run than a charity that does not assess its impact. Looking at what a charity actually achieves with its funding gives a better picture of its work rather than simply comparing its financial information.
The not-for-profit sector in Australia contributes more than $107 billion in income each year to the economy, and employs over 900 000 people (ABS, 2014). Thirty per cent of charities in Australia have an annual income greater than $250 000.
Running professional, sustainable and effective charities costs money. Comparatively high administration costs alone do not indicate that the charity is poorly run; in fact, I would be concerned if a charity had no such costs.
This movement argues that charities that don't spend properly on administration have no accountability or sustainability. It urges the public to look at other factors such as transparency, governance, leadership, and results instead.
This movement has my full support and I would like to see Australian donors also take a similar view when assessing charities.
There are a number of factors that will affect which charity you may decide to donate to - my advice is: don't rely on one criterion alone, particularly if it may not be the best measure of the value of a charity's work.
Focus on the nature of the charity's work, its beneficiaries and the impact the charity is having in the community. Is it clear what the charity is trying to achieve and how its activities work towards its objectives? Would you like your money to support these objectives? Are they being transparent with their activities?
Many charities also have information on their websites. This may include links to evaluations, research papers and annual reports. The Charity Register also has information which is freely available to the public.
You have a right to know how your donation is being used, but please keep in mind that using a portion of that donation for administration does not mean it's being wasted.
Next time, instead of asking "how many cents in every dollar donated to charity goes to the actual cause?" ask "what impact is the charity having on the community, and do I want to support it?"
Popular in the Community