HONOLULU ― Months before President Donald Trump threatened North Korea with "fire and fury", before North Korea claimed to be planning a mid-August attack on Guam and well before Trump tweeted that the U.S. military was "locked and loaded" to strike, officials in Hawaii began organizing guidelines for civilians in case of a nuclear attack on the islands.
The Hawaii Emergency Management Agency has been preparing for possible threats from North Korea since January while trying to avoid causing undue anxiety among residents. But as the state began rolling out its response plan, North Korea successfully test-launched two intercontinental ballistic missiles in July with ranges within reach of Hawaii. Then a very public exchange of threats and one-upmanship began between Trump and North Korean leader Kim Jong Un.
"Of all the worst things that can happen is to stoop to the level of North Korea [with] threats of destruction and nuclear weapons," Carl Baker, director of programs at the Honolulu-based Pacific Forum Center for Strategic and International Studies, told HuffPost.
Though most experts are certain that the risk of a North Korean attack on Hawaii, let alone anywhere in the U.S., is still very low, Baker said the president's "rhetoric isn't doing anybody any good."
"Most people are dismissive [of North Korea's threats] and understand that this isn't a problem," said Baker, a retired Air Force officer who served as an intelligence analyst for U.S. Forces Korea. "But when you ratchet up the rhetoric like that and you get the bombast from both sides, it just makes everyone more uncertain."
Hawaii is one of the first states to begin preparing for a nuclear strike from North Korea. Gov. David Ige requested the attack response plan from the state's Department of Defense in December after military officials briefed him on North Korea's potential threats to Hawaii.
"It's only a matter of time that North Korea will be able to strike Hawaii with any kind of accuracy," Lt. Col. Charles Anthony, a spokesman for the Hawaii Emergency Management Agency, told HuffPost.
"We want to get ahead of" the threat, Anthony added. "To us, it made much more sense to try to get a public information campaign out there before [North Korea] had a series of successful ICBM tests."
If a missile were to be launched at the islands, officials say, the state would have approximately 20 minutes to respond. The U.S. Pacific Command in Hawaii would identify the launch within five minutes, giving the islands' 1.4 million residents a mere 15 minutes to take shelter.
This scenario is what the Hawaii Emergency Management Agency is preparing residents for with a public information campaign, a revised set of nuclear response guidelines and the restoration of statewide attack warning sirens that had been turned off after the thawing of the Cold War in the late 1980s. Ideally, all this would've rolled out without stirring up fears ― a just-in-case plan.
Then things between North Korea and the U.S. escalated in a very public way.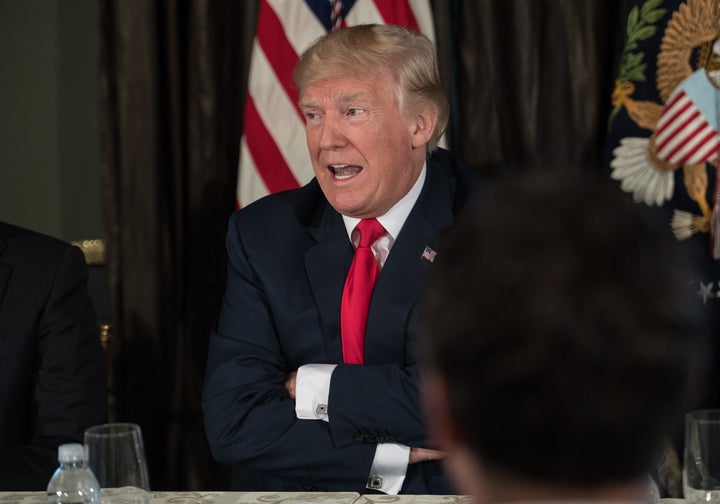 "When we started this process, North Korea was zero for five in terms of ICBM missile tests," Anthony told HuffPost, referring to the five failed ICBM tests. "About a week after we rolled out the public information campaign [on the state's nuclear response guidelines], North Korea had successfully tested the second ICBM."
Anthony said that Trump's increasingly intense exchanges of threats with North Korea aren't disturbing the state's plans to prepare residents and visitors for an attack.
"We're not concerning ourselves with any rhetoric coming out of North Korea or Washington," Anthony said. "We've got our plans, and we're working on our plans on our particular time table."
North Korea has made major advancements in the country's weapon program, which now includes ICBMs and miniaturized warheads that are potentially within range of Hawaii, as well as the mainland's West Coast and Denver. But most experts believe that there is no real threat to U.S. soil, especially since it remains unclear if Pyongyang has developed the accuracy to deliver a long-range missile to its intended target.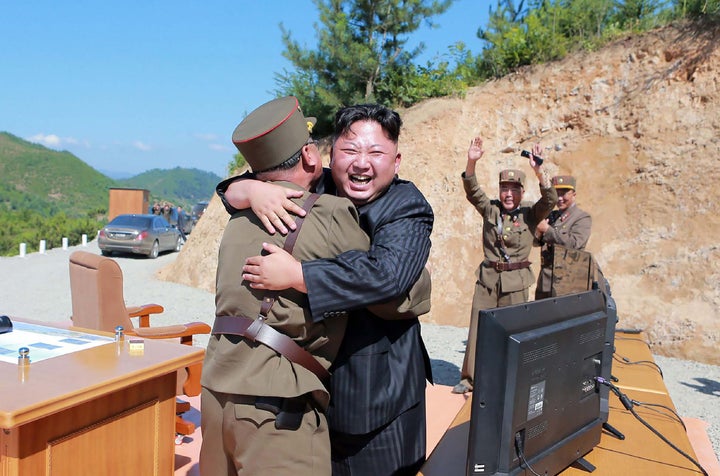 An attack on Hawaii also wouldn't be a smart move for North Korea ― and they know that, according to Denny Roy, a senior fellow at the East-West Center in Honolulu who focuses on North Korea.
"An actual strike against Hawaii doesn't make sense because it wouldn't help North Korea win a war," Roy told HuffPost. It "would result in immediate and massive U.S. retaliation, probably the complete destruction of Pyongyang, and would seal not only the defeat of North Korea but its erasure as a political entity."
And leaders in North Korea aren't suicidal, Roy added.
However, it appears that Adm. Harry Harris Jr., commander of the U.S. Pacific Command, would disagree.
Harris, who could not be reached for an interview, told Congress in April that Kim is "clearly in a position to threaten Hawaii today" and requested that the government consider installing interceptors on Hawaii, which the state does not yet have, and a defensive radar.
Asked about the state's readiness in the event of an attack, a Pacific Command official told HuffPost in a statement, "We always maintain a high state of readiness and have the capabilities to counter any threat, to include those from North Korea."
The Missile Defense Agency currently has 37 interceptor missiles in Alaska and California that the agency claims would protect Hawaii from a North Korean ICBM.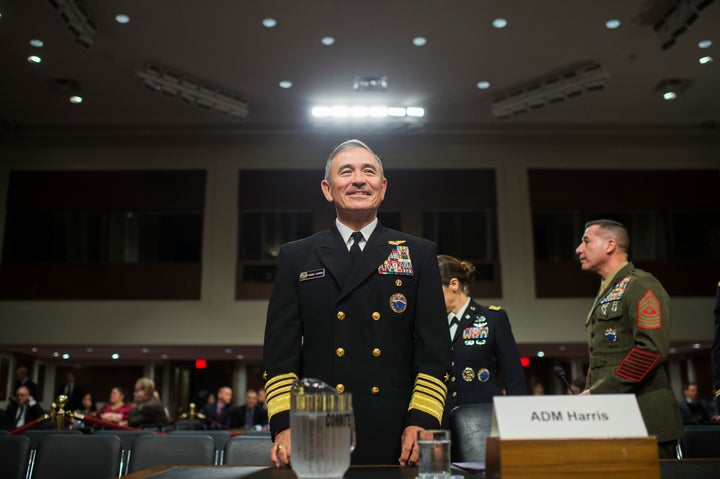 As Trump's threats to North Korea appear to be intensifying with every new statement, officials in Hawaii are calling for a de-escalation.
The president tweeted Friday that U.S. "military solutions are now fully in placed, locked and loaded, should North Korea act unwisely," later telling reporters that if Kim "utters one threat ... he'll regret it."
In a statement sent to HuffPost, Sen. Mazie Hirono (D-Hawaii) called for "steady American leadership" in order to de-escalate the tensions between the U.S. and North Korea.
"Bluster and saber-rattling will only exacerbate an already difficult situation," Hirono said.
Sen. Brian Schatz (D-Hawaii) criticized Trump's exchanges with North Korea in a series of tweets this week, calling the president's statements "unwise in tone, substance," and urging Americans to listen to the Pacific Command and U.S. Forces Korea commanders instead.
Responding to reports that Trump improvised his North Korea remarks, Schatz said, "Am I supposed to be reassured?"
Amid all this war talk, some in Hawaii want to remind the president who he is endangering when threatening North Korea with nuclear war.
"Trump's rhetoric puts Hawaii and even more Guam ... on the front line," DeSoto Brown, Honolulu Bishop Museum historian, told HuffPost, likening the situation to Hawaii's positioning during World War II.
"The situation is again beyond our capacity to control it," DeSoto said of a possible nuclear threat.
"It's just as it was in 1941 because of our geographic location and because of ... the country we are a part of," he added, referring to the attack on Pearl Harbor. "There's nothing we can really do about it except either ignore it or try to think seriously about what would we do."