If you take just one style lesson away from London Fashion Week, let it be this: wear your identity with pride.
The Ashish runway on Monday 18 September proved that fashion can be fun without being frivolous - it can play an important part in fighting hate.
At a time when incidences of LGB hate crime are soaring, designer Ashish Gupta sent a model down the runway in a sequinned t-shirt proudly emblazoned with the word queer.
"There's something very powerful about something as simple as a T-shirt with a slogan on it," he told HuffPost UK.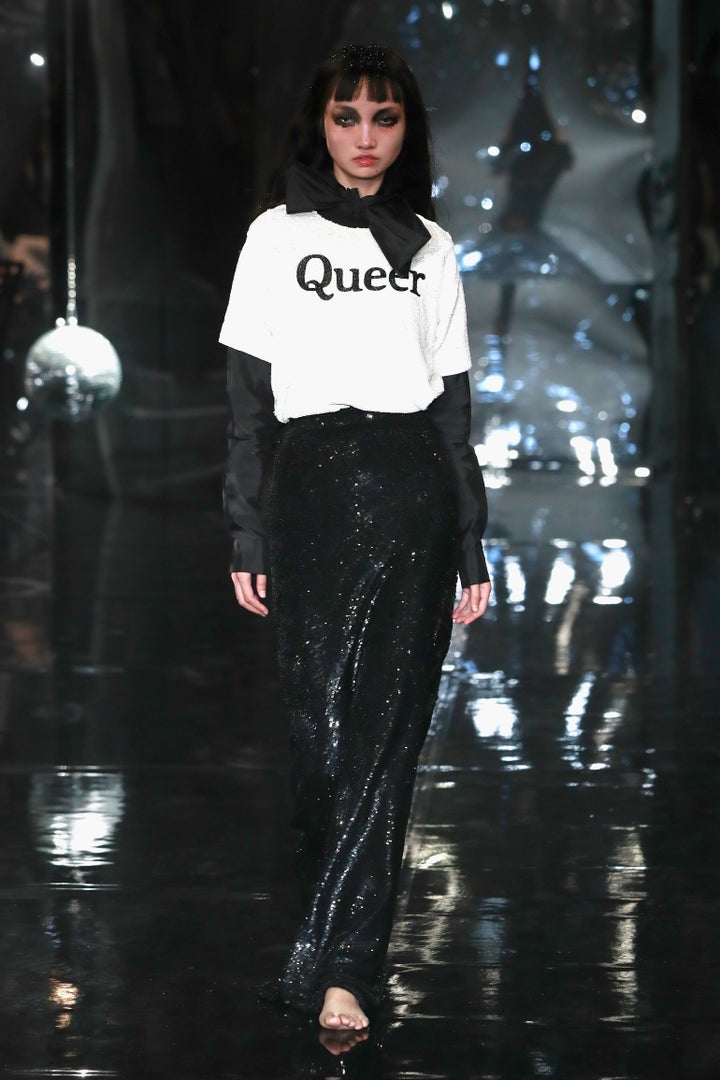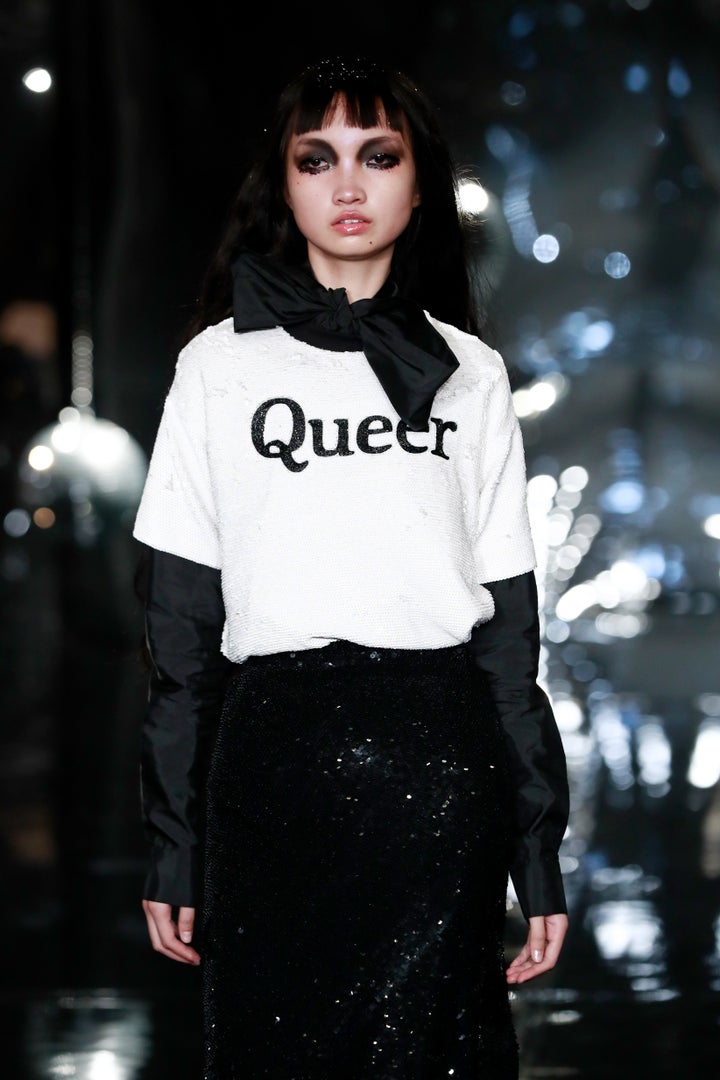 Gupta strongly believes in the power of language, and it angers him the way it is sometimes used thoughtlessly, or at worst callously.
"I think we've stopped thinking about the words we use for certain things," he explained.
"I find it quite offensive the way the word 'immigrant' is used. White people are called expats when they live in other countries, but people who aren't white are called immigrants when they live in other countries, and I really don't understand why."
Gupta is an immigrant himself. Born in Delhi, he studied Fine Art in India, and then moved to London to complete an MA at Central St Martin's in London, and he has run a fashion company here for the past 15 years.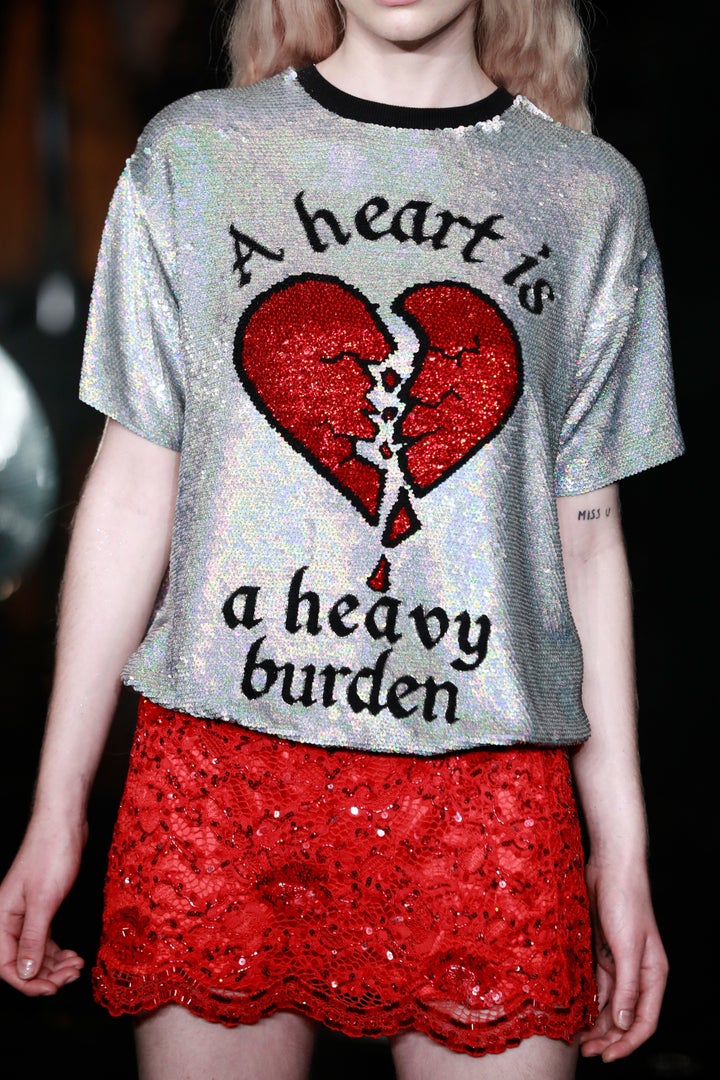 Usually designers go brighter for summer collections but this show was a much darker affair than Ashish's rainbow-filled autumn/winter offering at the last London Fashion Week in February (which can be seen in the video at the top of this article).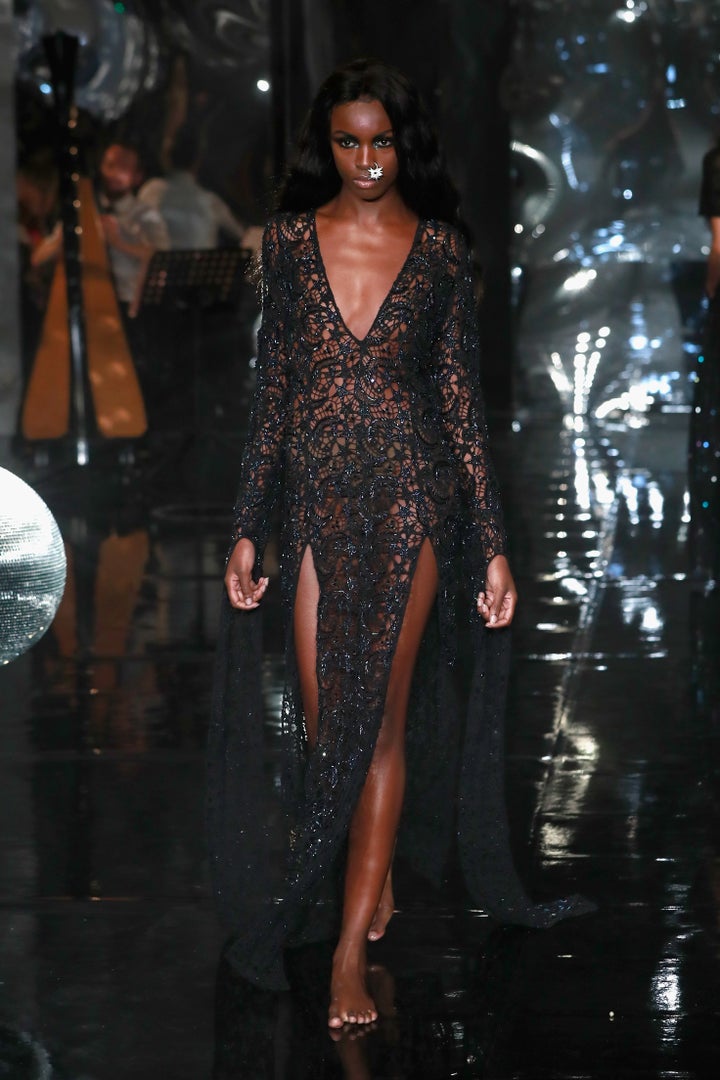 Back then Ashish was still reeling from the shock of the Brexit vote, which he told HuffPost UK made him feel "angry, confused and sad".
"I've considered this to be my home for the last 20-odd years," he said. "And for the first time I questioned where I stood with that.
"It felt suddenly like maybe I wasn't so welcomed here, by almost half of the people that live in this country."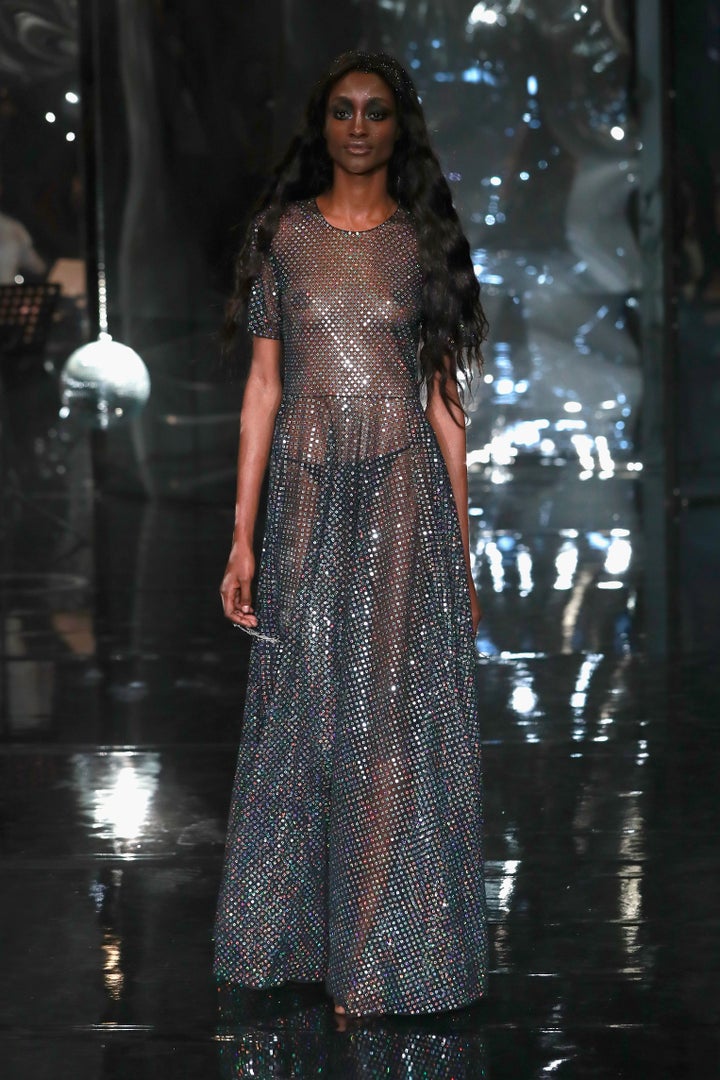 "I spent several weeks feeling so awful and so miserable and the only way I could lift myself up from that was actually to try to be positive," Gupta continued.
"I felt that what worked for me was to fight it with something positive and joyful.
"Anger can just burn you out, but I think it's much more healing to be positive."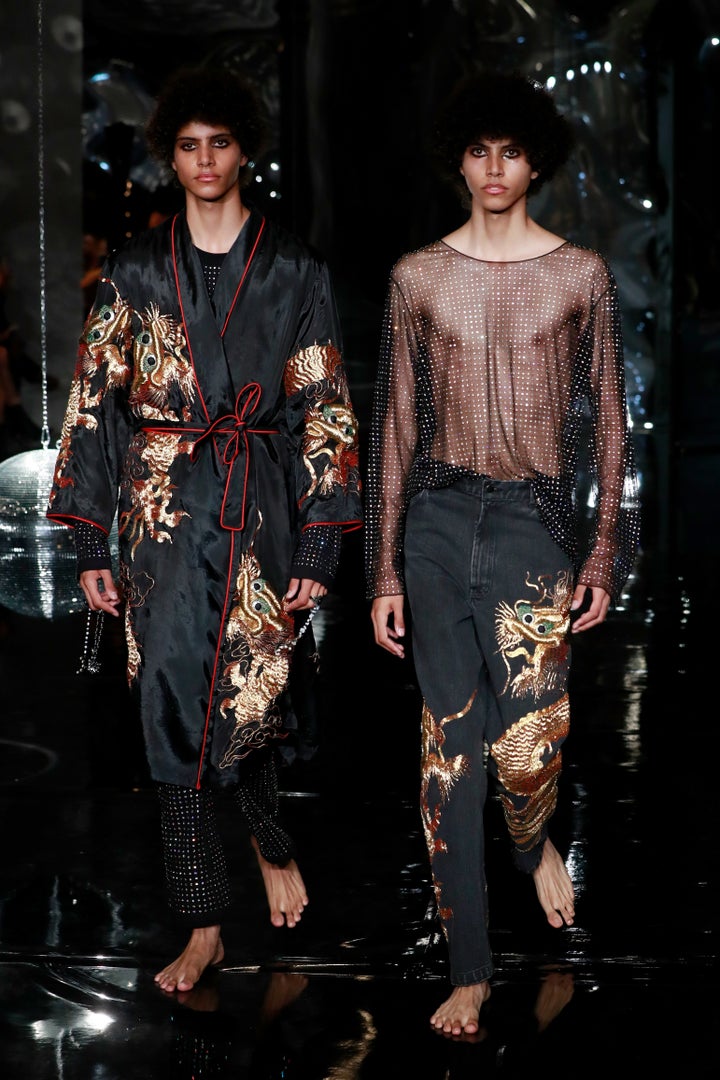 So with the bold rainbow brights replaced by darker tones are we to believe that Gupta's positivity has now turned to gloom?
Not one bit.
In the words of Martin Luther King, Jr, which were left on every seat in the audience:
"Only in the darkness can you see the stars."
Indeed, every inch of dark material glistened with promise.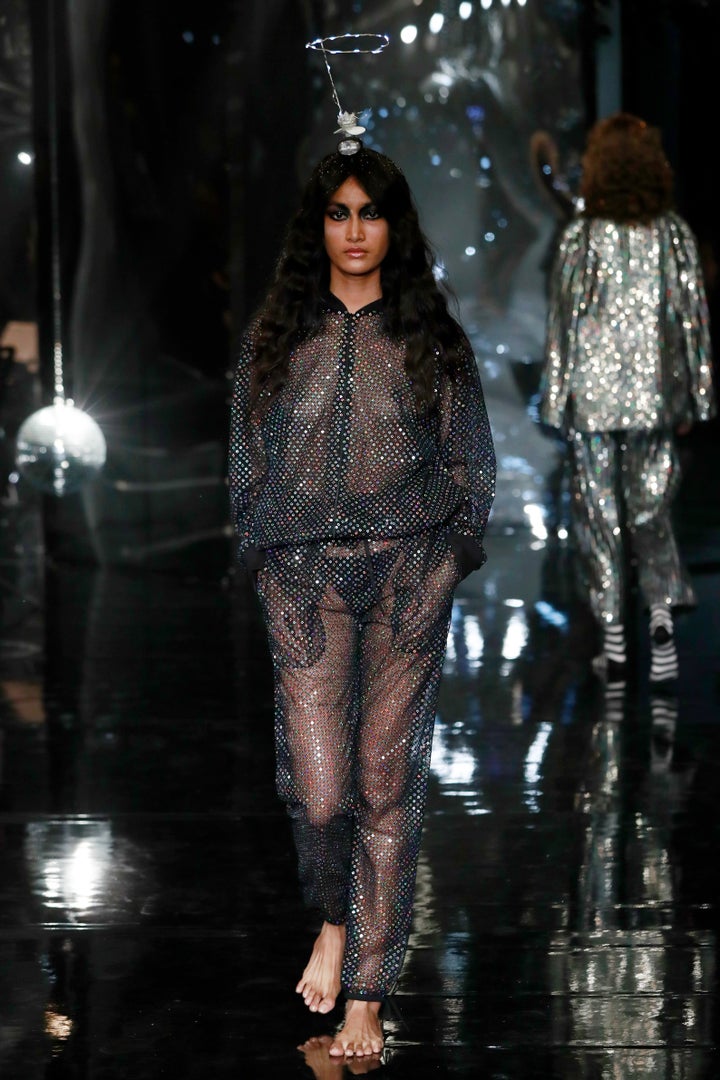 Ashish's designs serve to remind us that even in the darkest of times there is always a (fabulously sparkling) glimmer of hope - as long as you can be proud of who you are.