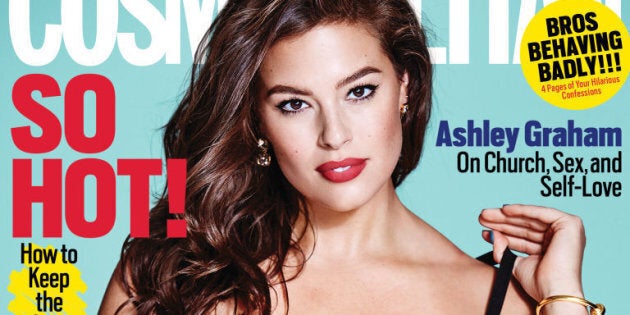 Ashley Graham isn't afraid to call out anyone who disses the plus-size community, including A-list stars.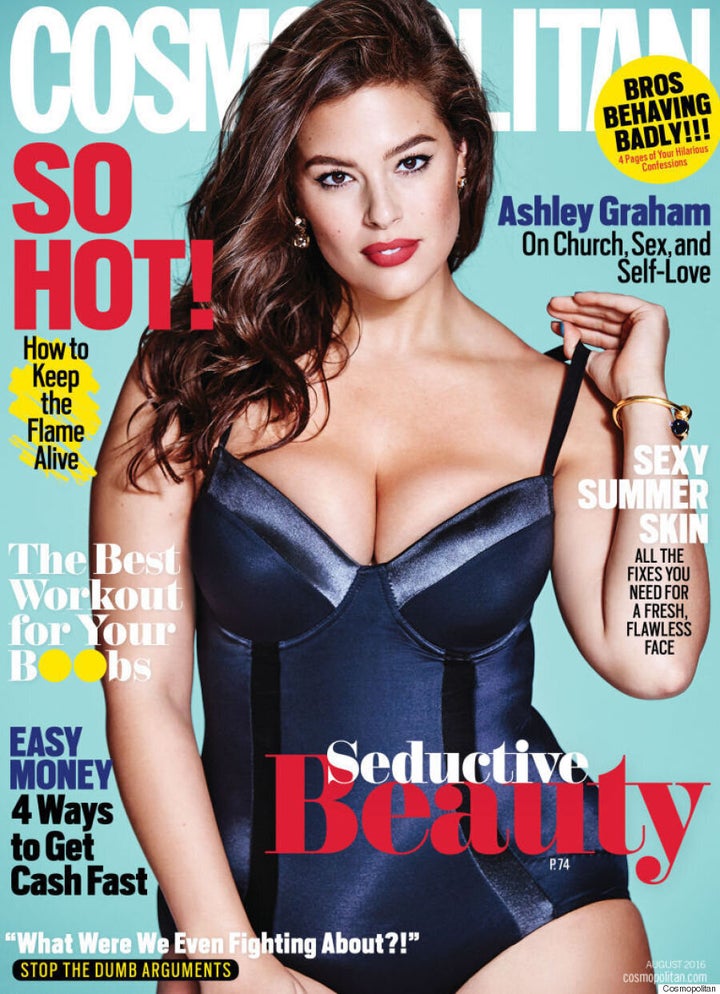 Shot by Ben Watts, the size sexy model dons a blue body suit and bold red lip on the cover of the glossy as she provocatively stares into the camera and holds onto her bra strap.
In the accompanying interview, the 28-year-old gets real about her experience as a curvy model in the fashion world and addresses her disappointment in Amy Schumer for slamming Glamour Magazine back in April for grouping her in with the "plus-size" community.
Graham, who has said before that she prefers to not use the term "plus-size," says just because she is not using the term to describe herself, doesn't mean she is not representing the woman who are.
"I'm giving curvy women a seat at a table that we've never been invited to before — a table with high-end fashion people who have never considered us beautiful."
"I can see both sides, but Amy talks about being a big girl in the industry. You thrive on being a big girl, but when you're grouped in with us, you're not happy about it? That, to me, felt like a double standard."
Schumer was quick to respond to Graham's comment, taking to Twitter on Thursday to clear the air.
"I totally understand Ashley's feelings. I don't group myself in with her because she is unbelievably beautiful. Nothing but respect for her," the 35-year-old comedian wrote.
Graham then extended an olive branch, tweeting her respects to Schumer.
"I have the greatest respect for @amyschumer! So glad to be able to exchange thoughts, ideas & opinions w/ another incredible female force."
Wait? Wasn't this supposed to be a Twitter feud? That's usually how the story is supposed to go, but not this time around.
Did we just witness the birth of a beautiful friendship? We think so.