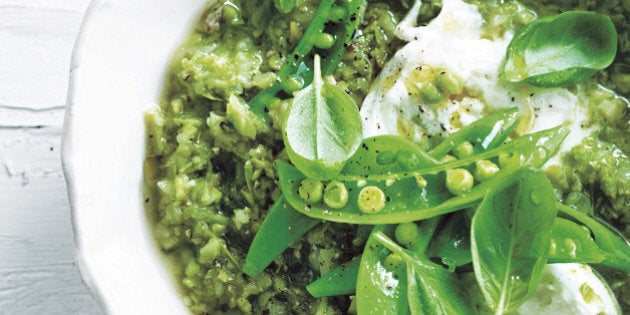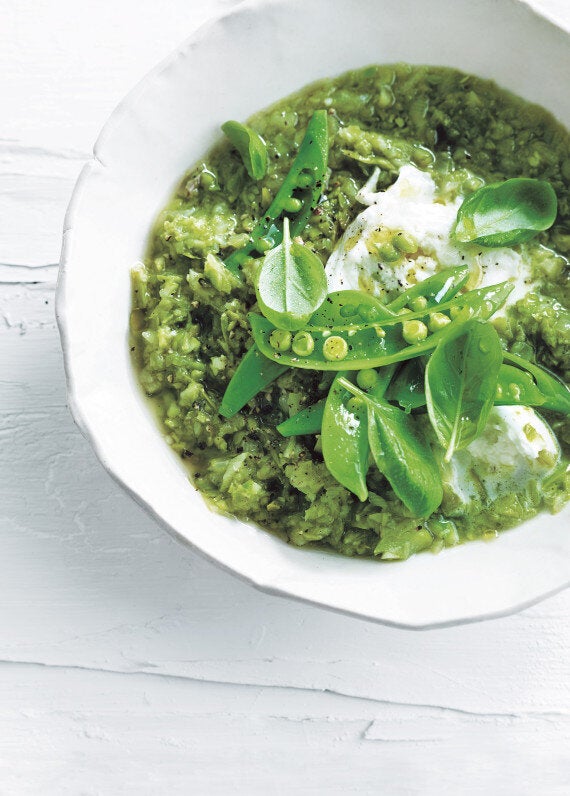 This risotto contains no risotto. Why? Because Donna hay is a genius. It's risotto "reimagined", bursting with so much vegetable goodness that you just might switch to the less starchy alternative for good.
8 bunches (1kg) asparagus, trimmed and chopped
1 tablespoon extra virgin olive oil
1 brown onion, finely chopped
2 cloves garlic, crushed
3 cups (750ml) hot chicken stock
sea salt and cracked black pepper
200g sugar snap peas, blanched and halved
1 x 250g buffalo mozzarella, torn
basil leaves, to serve
Place the asparagus in a food processor and pulse until it resembles rice. Set aside.
Heat the oil in a large saucepan over medium heat, add the onion and garlic and cook for 2–3 minutes or until softened. Increase heat to high, add the asparagus, stock, salt and pepper and cook for 6–8 minutes or until asparagus is just tender.
Divide the asparagus risotto between bowls, top with sugar snap peas, mozzarella and basil and sprinkle with pepper to serve.
Taken from the #freshandlight quarterly magazine, available online now.