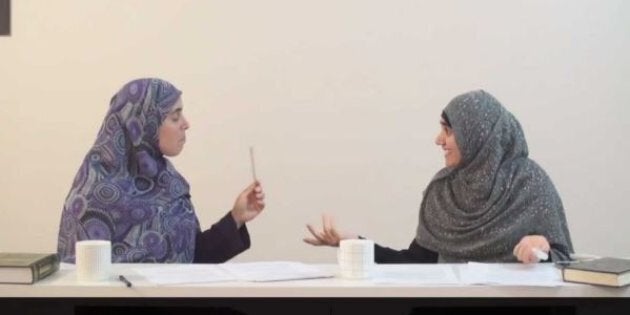 A number of prominent Muslim community leaders have slammed a video from radical radical Islamic political group Hizb ut-Tahrir defending violence against women.
In the video, posted to Facebook last Friday, women from the fringe group declared men to be "protectors and maintainers of women" and argued that "disobedient" wives could be disciplined by being hit.
The video has sparked outrage across Australia, with Federal Minister for Women Michaelia Cash describing it as "abhorrent".
On Thursday, a coalition of Muslim leaders and commentators, including broadcaster Waleed Aly, backed Cash's stance.
"There is absolutely no justification for men to demean, threaten or abuse women, whether symbolically or otherwise," they said in the statement.
"This statement is an important reminder to young Australian Muslim women and men that any form of domestic violence is categorically unacceptable and there are countless Australian religious clerics who have publicly declared this to be the case."
The statement's signatories disagree with the speakers of the video, who endorse "symbolic" hitting that can be done with a "small stick", "twisted scarf" or "foiled handkerchief".
The speakers go on to describe the violence as a "beautiful blessing" from a husband.
ALSO ON HUFFPOST AUSTRALIA