He has unveiled his "'Straya Cash" series, replacing the likes of Banjo Paterson, Edith Cowan, Sir Henry Parkes and Dame Nellie Melba with Ned Kelly, Dame Edna Everage, Karl Stefanovic, Kath & Kim, Shane Warne and Steve Irwin.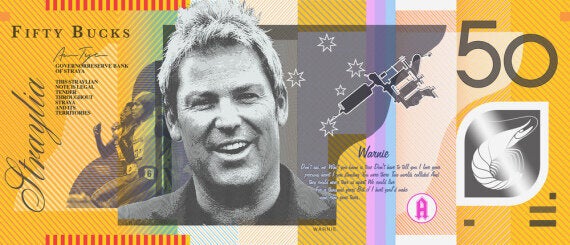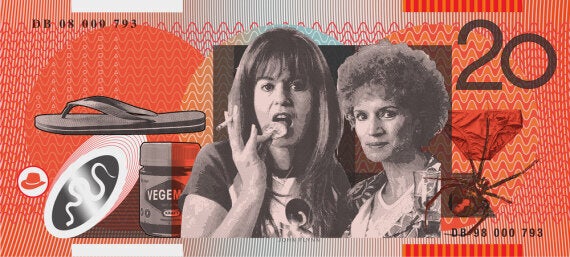 "If someone's face is stamped on that money, it's a pretty big deal, right? So why don't we know who's on ours?" Tyler asked on his website.
"Those faces were relevant once, but they don't strike a chord with modern Australia. The time is right for a facelift. The time is right for STRAYA CASH. I decided to redesign Australia's banknotes, featuring instantly recognisable personalities and cultural icons that present-day Australians love."
Tyler, an art director by day who specialises in photo-realistic drawings, said it had been a passion project for some time.
"I was having a chat at a party and nobody knew who the people on the notes were. I started thinking about what would the notes look like if they were today's people and things," Tyler told The Huffington Post Australia.
"I put together a big list, to see who would work together. It was hard to get it down from a huge list to what I ended up with. It's taken forever, I've been working on it over the year, here and there."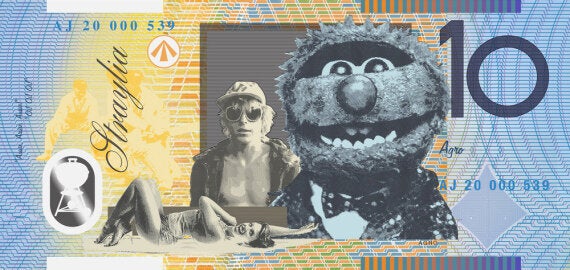 The attention to detail and the lengths to which Tyler has gone to faithfully recreate the notes are stunning. The new notes feature AFL balls, Victoria Bitter logos, the Wiggles, Phar Lap, former morning cartoon host (and puppet) Agro, infamous party starter Corey Worthington (remember him?), utes, thongs, redback spiders and even John Farnham complete with glorious mullet.
Tyler signs his own name on the notes as "Governor, Reserve Bank of 'Straya," the notes are in denominations of "bucks" and even the clear plastic security windows get a makeover.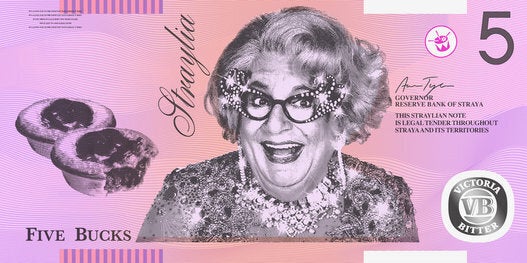 Straya's New Bank Notes
Popular in the Community